Are you using the full power of V-Ray Next in your workflow? Vlado Koylazov reveals the essential new features V-Ray Next for 3ds Max, update 2.


When users get an update to V-Ray as part of its release, these updates do far more than fix bugs. They generally introduce new features that truly enhance the experience. This is true for the current update 2 of V-Ray Next for 3ds Max.
During Total Chaos 2019, Chaos CTO and Co-founder Vlado Koylazov showcased the many new features coming — and you can watch the talk here: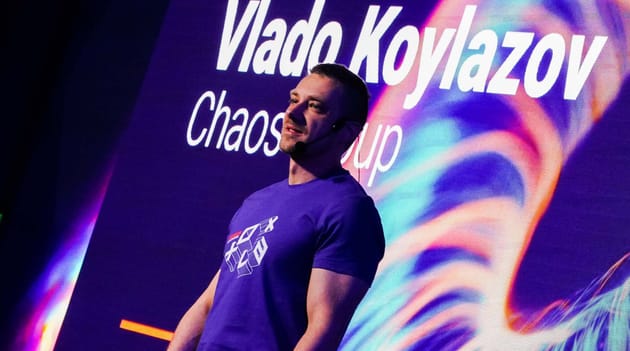 To summarize these new features:
IPR Debug Shading — introduced as part of V-Ray Next for Maya — has been added to V-Ray Next for 3ds Max, both for VFB and viewport interactive rendering.
Color Correction controls — normally only applied to the V-Ray Frame Buffer — can now be applied when rendering in a 3ds Max viewport for a truly realistic, ray-traced, interactive viewport experience.
Big changes have been made to the lens effects that can be achieved in the Frame Buffer including the ability to procedurally generate effects by simulating various lens imperfections, like dust and scratches.
The ability to do much more robust memory tracking means you can now see exactly how much memory each asset uses.
The V-Ray Toon Shader — first introduced in V-Ray Next for Maya — is now also available in V-Ray Next for 3ds Max.
The V-Ray Distance Texture is now supported on V-Ray GPU.
The alSurface shader is also now supported on V-Ray GPU.
The improved lighting system is now able to handle larger quantities of light sources and includes a light cache that is more stable in animations.

To see these new features in action, check out this short video: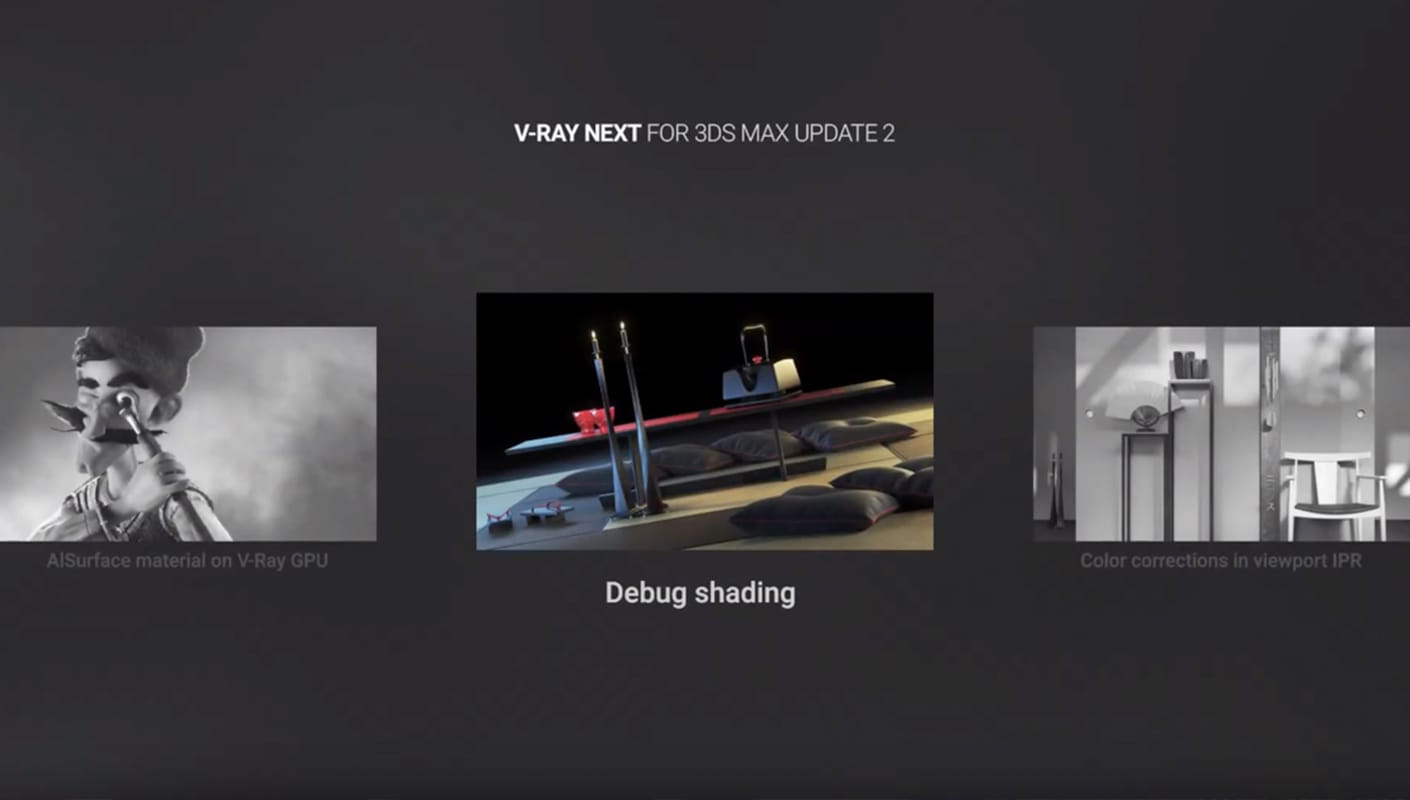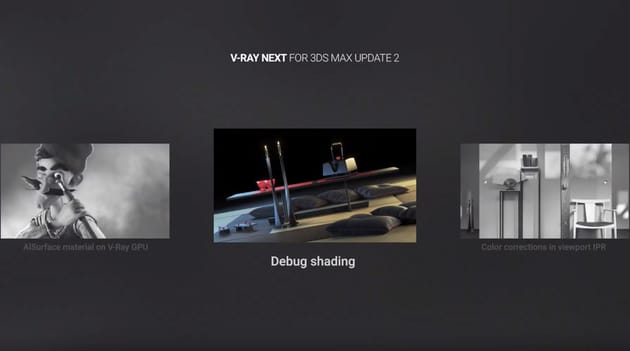 Want to put these new features to the test? Update 2 is free to anyone that has a license of V-Ray Next for 3ds Max. If you're just getting started in V-Ray for 3ds Max, you can get a free 30-day trial here.