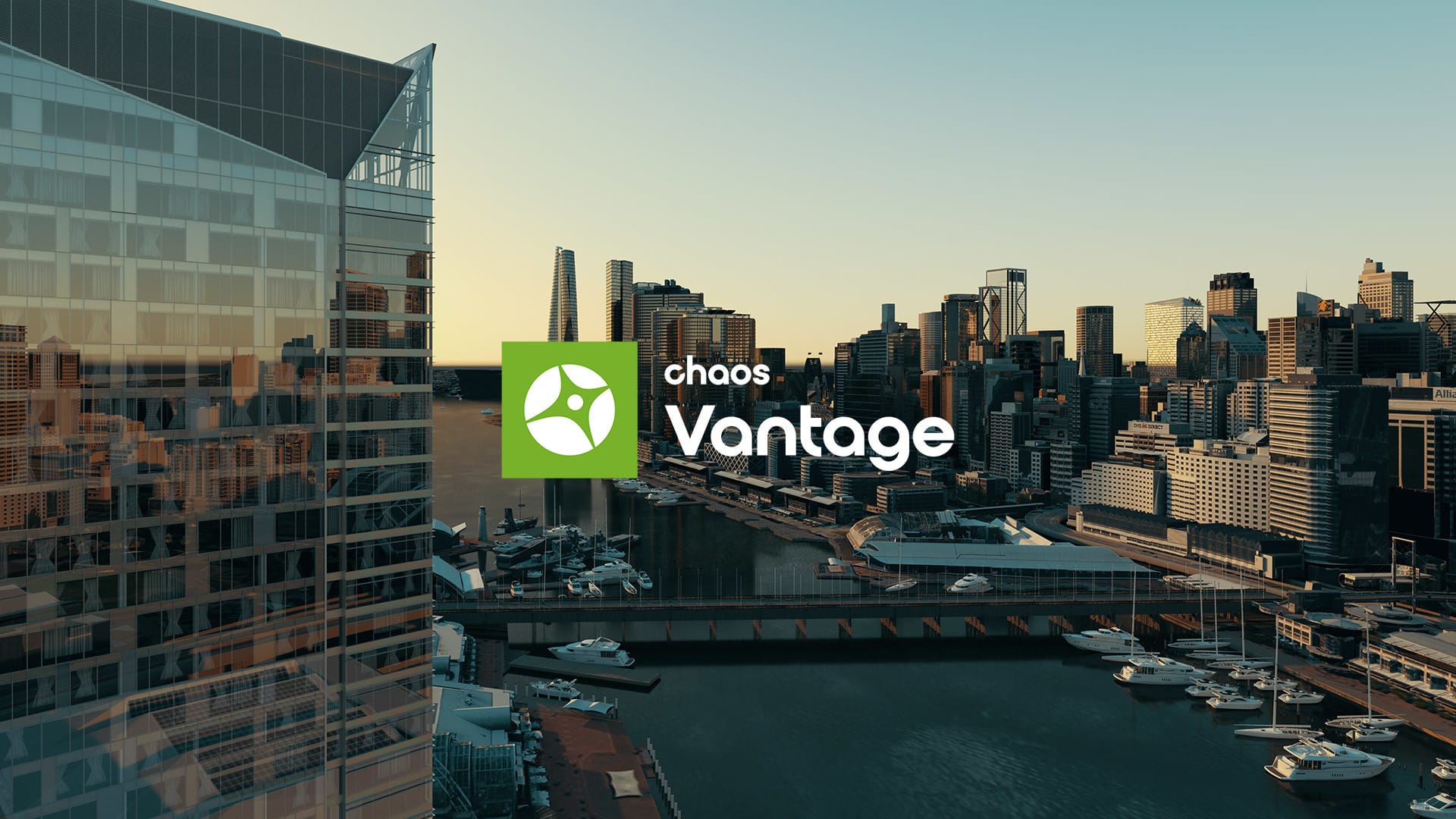 Join the real-time revolution with Chaos Vantage
With Chaos Vantage, you can drag-and-drop your 3D scenes into a fully ray traced, real-time environment. Known as Project Lavina during development, Chaos Vantage effortlessly handles your biggest scenes, and it can live link with 3ds Max so you can instantly see camera, model and lighting adjustments.
As an introductory offer, annual Chaos Vantage licenses are available at no cost until June 2, 2021.
Chaos Vantage requires an NVIDIA RTX series GPU.
Chaos Vantage features include:
Quick and easy scene setup - No prep time, no light baking. Simply drag & drop your V-Ray scene into Chaos Vantage and easily merge additional scenes without slowing down.
Scalable quality - Superior visual quality with a state of the art, physically based ray tracing engine.
Handles large scenes - Smooth design exploration or presentation of projects with billions of polygons.
Game-like navigation experience - Explore your 3D scene as if playing a game – complete with collision detection.
Animations and VR - Easily setup camera animations and produce videos and VR stills.
"Building Utopia" Contest:
To celebrate the release of Chaos Vantage, we've partnered with Lenovo, NVIDIA, KitBash3D and CGarchitect to launch the "Building Utopia" real-time rendering challenge. Prizes include a Lenovo ThinkPad with an NVIDIA RTX 5000 professional GPU or an NVIDIA RTX 8000 professional GPU, and more.