We talk to this Polish artist about his spectacular architectural images.
Michal Nowak's career began when he first played with 3D software over 12 years ago. After experiments in animation, car models, and particle simulation, he settled on creating architectural visualizations—with a little help from Polish 3D site max3d.pl.
He's gone on to create striking images for 81.waw.pl, STUDIO.O, and Christ Christ Architects.
Michal took a little time out to talk to us about his approach to arch viz, how he uses V-Ray, and how everyone can learn from the masters.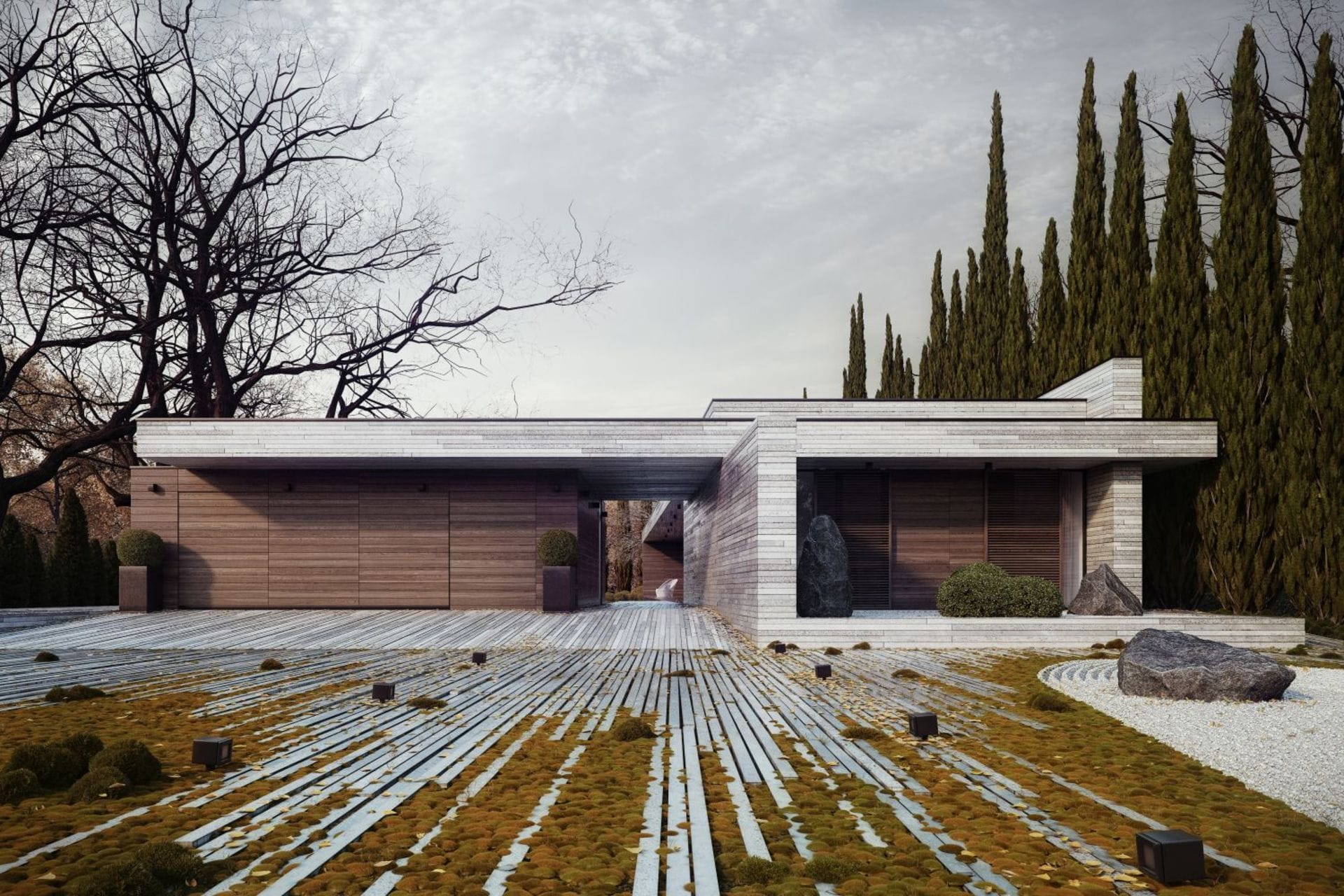 How have you seen architectural visualization change since your career began?
The world of visualization is much more colorful than a few years ago. Contemporary artists compete with bolder ways of presentation. On the one hand, we see great attention to detail and photorealism; on the other, we have sensory productions that are full of colors. I prefer to stay somewhere in between, maybe with a slight tendency for sensory effects.

Are there any particular architects or artists who inspire you?
Inspiration doesn't come from artists exclusively. I vividly remember a situation where I prepared a visualization for one of my clients, and I was very happy with it technically. The client took a look at the prints and asked me, "And where's the poetry?" That really changed the way I look at this profession.

What do you like most about arch viz?
I like to savor the moment when the building and its surroundings allow me to sneak some emotion into the work, which would be impossible without V-Ray. Even such a simple setup as sky and sun has many creative possibilities, and most of my work is founded on this system.
I avoid relying on templates to create my projects. I want them to be different, unique, and show something new, such as a new kind of lighting, or some unusual details. I have always adhered to this rule, and I think it results in interesting images and satisfied customers.

Michael Nowak, Freelance 3D Artist
What makes a great client?
My favorite kind of client is the one who approaches me with a ready project and an initial vision but remains open to my suggestions and chooses to trust me. I always have a lot of ideas for project presentation, and some different or unique elements. But sometimes the project just does not allow for that, or the client is not very flexible.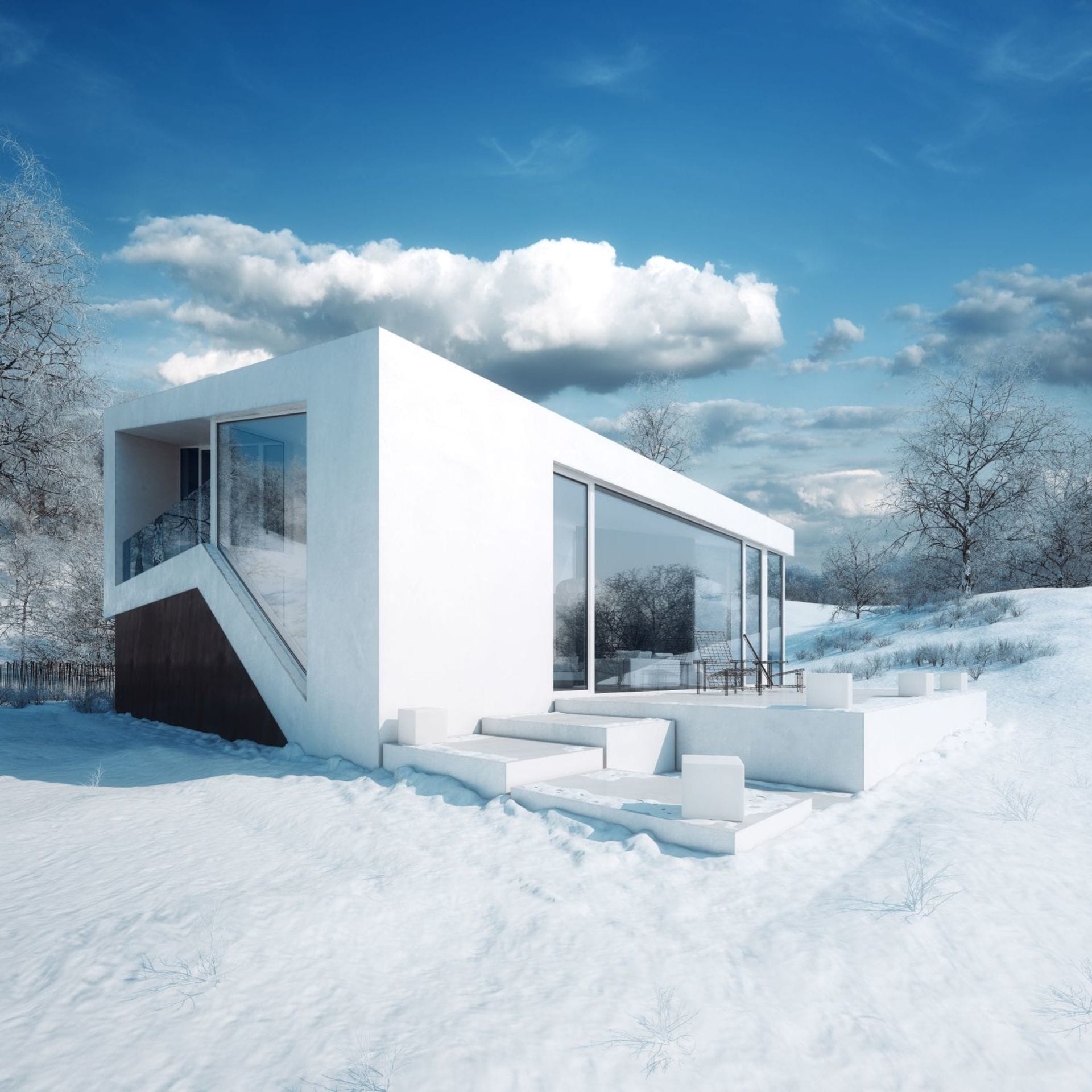 How do you approach a new image or film?
The first step is to understand the project and the client's expectations, then gather all the references and prepare a moodboard. I collect reference images related to the basic materials, lighting, details, and the atmosphere itself. Moodboards help me focus on the direction I that I choose—and prevent me from changing my mind! They also allow me, at a low cost, to see the get an idea of the finished project right at the beginning.
Sometimes, when I seek inspiration related to the subject, I don't even use other 3D visualizations. For example, when I was creating a visualization for Crown House (above), I browsed photos of Scandinavia and the fjords. I also looked for gray, saturated photos, like driftwood and related atmospheres. With this database of pictures, I was able to accurately imagine the outcome of the project.

What do you like about V-Ray in regards to arch viz?
First of all, its speed and flexibility—it's like a rocket! Even if the project is big and complicated and contains a lot of elements, I can optimize V-Ray to ensure decent final quality in a short period of time.
My workflow is based on manipulating the variants and settings of light, and I have never lacked solutions and possibilities when using V-Ray. I have used V-ray to realize most of my visions, and complete hundreds of projects.

Michal Nowak, Freelance 3D Artist
Do you have any tips?
Train your eye. You should constantly watch and analyze the things you want to do and observe famous artists. When I began my adventures in visualization, I had a lot of trouble choosing interesting frames and presenting architecture in a clear, non-exaggerated way. I looked at, and analyzed, the works of famous architecture photographers. As your eye becomes used to a certain kind of framing and presentation, you begin to see consistent elements and understand how they're made.
Personal experience has taught me that you can never be the master when it comes to graphics. There's always something new to learn or improve upon, and that involves trial and error. You need to keep doing things, persevere and never give in to those small moments of failure. They will pass, and eventually they'll count towards something really good.

What are you working on next?
For quite some time I've been closely working with OMI Media House as a 3D lead artist. We co-create larger projects on animation and film. It's a new space for me, with lots of opportunities for development. Over the past year I've learned a lot, and shared my own knowledge with others. It is a very interesting experience.
I'd also like to prepare a few tutorials about some of the projects in my portfolio, as I've received many messages about my workflow, or how I handled a particular element. Another big idea is to organize a few workshops on visualization. A part of that is already prepared, but there's still a long way to go, so we'll cross that bridge when we get to it.