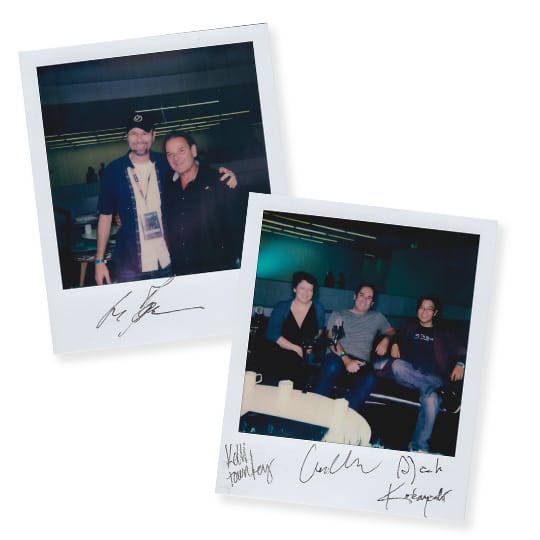 Recorded at THU last year, this podcast features another awesome foursome of guests: Ludger Pfanz, from Karlsruhe University of Art and Design, Kelli Townley from Oculus Medium, and Ciaran Wills and Mach Kobayashi from Google Tilt Brush.
Ludger spent 25 years making documentary films about indigenous people around the world, before becoming a film lecturer. This knowledgeable and philosophical explorer is taking his passion for anthropology into new mediums, explaining how psychedelic drugs, cave paintings, and John Malkovich can help us understand the phantasmagoric worlds of VR.
Creating these worlds, and using VR as an artistic medium, requires a whole new set of tools — which is where Oculus' Medium and Google's Tilt Brush come in. In the second part of the podcast, Chris is joined by developers Kelli, Ciaran and Mach. They talk about the challenges they face in helping artists work in an infinite and scaleless space, and VR's applications in filmmaking, game design, and architecture.
It's essential listening if you want to know more about the fascinating possibilities of VR, and how it can help artists think outside the box.
Links:
https://www.beyond-festival.com/en/about/ludgar-pfanz/
https://www.oculus.com/medium/