How IAMSTATIC's Ron Gervais and David Greene explored "Crimson Peak's" terrifying haunted house for the film's credit sequence

After Guillermo del Toro's "Crimson Peak" has blasted your eyeballs, pumped your adrenaline, and tied your brain in knots, its end credits play over a tour of the film's decadent manor. It serves as a little breathing space after the chiller's frantic final act, while giving credit to the creative team behind the film.
This subtle but important part of the film was handled by Canadian VFX company IAMSTATIC. Co-founded by Ron Gervais and David Greene in 2004, it's worked on a variety of projects including animation and UI design for the web, before moving into titles, production and post-production work for film and television.
As IAMSTATIC's biggest project to date, the team were a little apprehensive about working with Guillermo del Toro, the visionary director behind "Hellboy," "Pan's Labyrinth," and "Pacific Rim." Thankfully, he was on their side from the very start, and they couldn't have picked a better collaborator for their Hollywood debut.
"He is very sure of what he likes, so when he's happy with things he really empowers you to
go forward," Gervais says. "It was a great process because he bought into what we had pitched him, and he was really excited about it. He encouraged us to push what we wanted to do."

At the start of the project, IAMSTATIC was in the dark as to how the film was going to look and feel, save the script and some rudimentary direction. It was up to Ron and Dave to fill in the blanks, and figure out how the credits would play out visually and thematically. They even furtively searched Google Images for shots from the movie.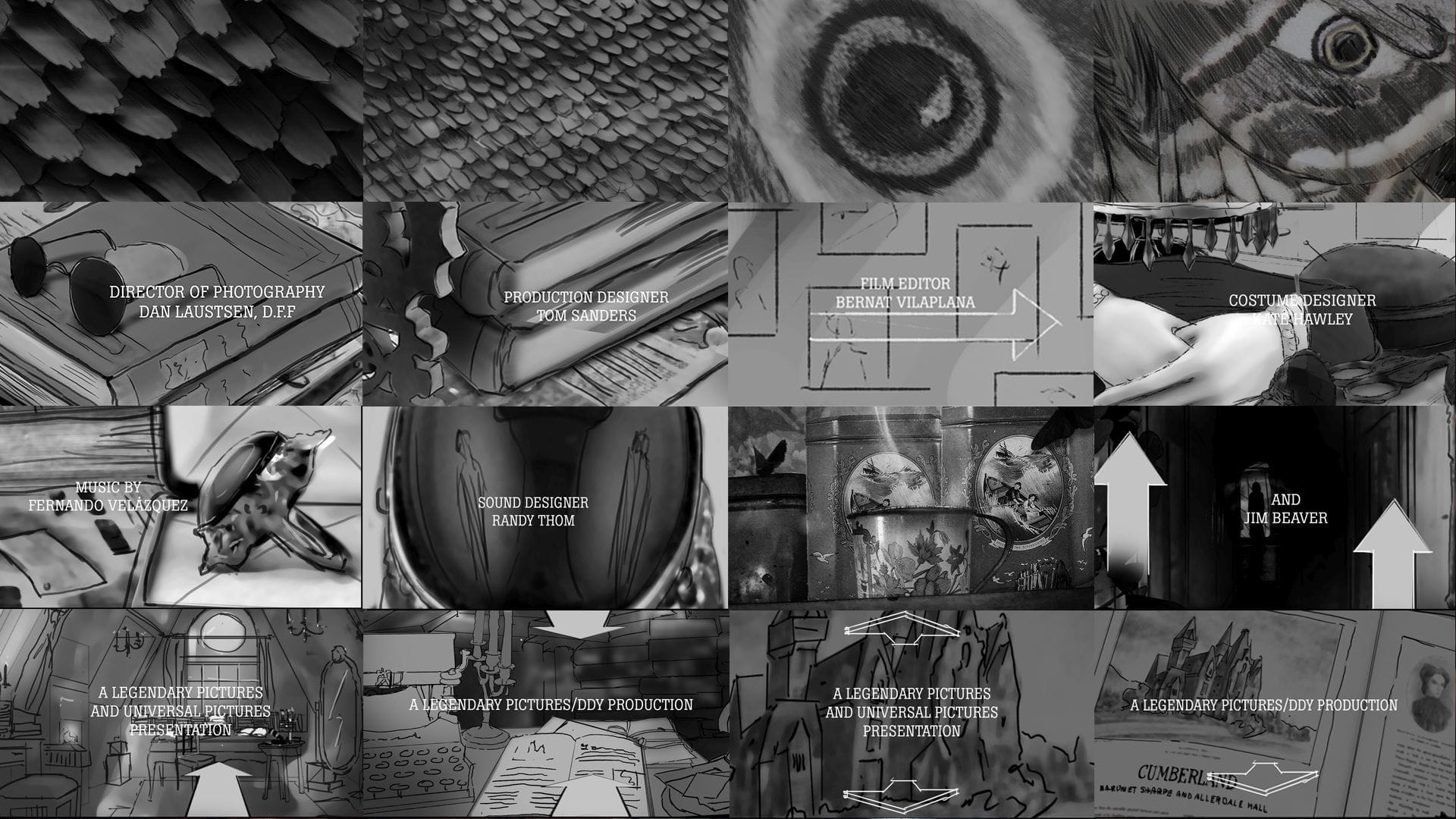 The film's original deadlines were tight, too. Thankfully the film's production was extended so del Toro could perfect the look and tone of the movie - which coincided almost exactly with IAMSTATIC's presumptions.
"The first time we saw a cut of the movie we had probably finished over half of our shots, from animation to lighting and comp," says Dave. "That's when we realised we were on the right track, and that our work really did match the tone of the film."
"Originally it was supposed to be an open title instead of an end title, so that shifted around as well," Ron chips in. "It changed a couple of the shots - how it started and ended got changed after we delivered the final piece, so it was pretty organic. There were a lot of those types of decisions that were made as the film itself was being refined from Guillermo's point of view."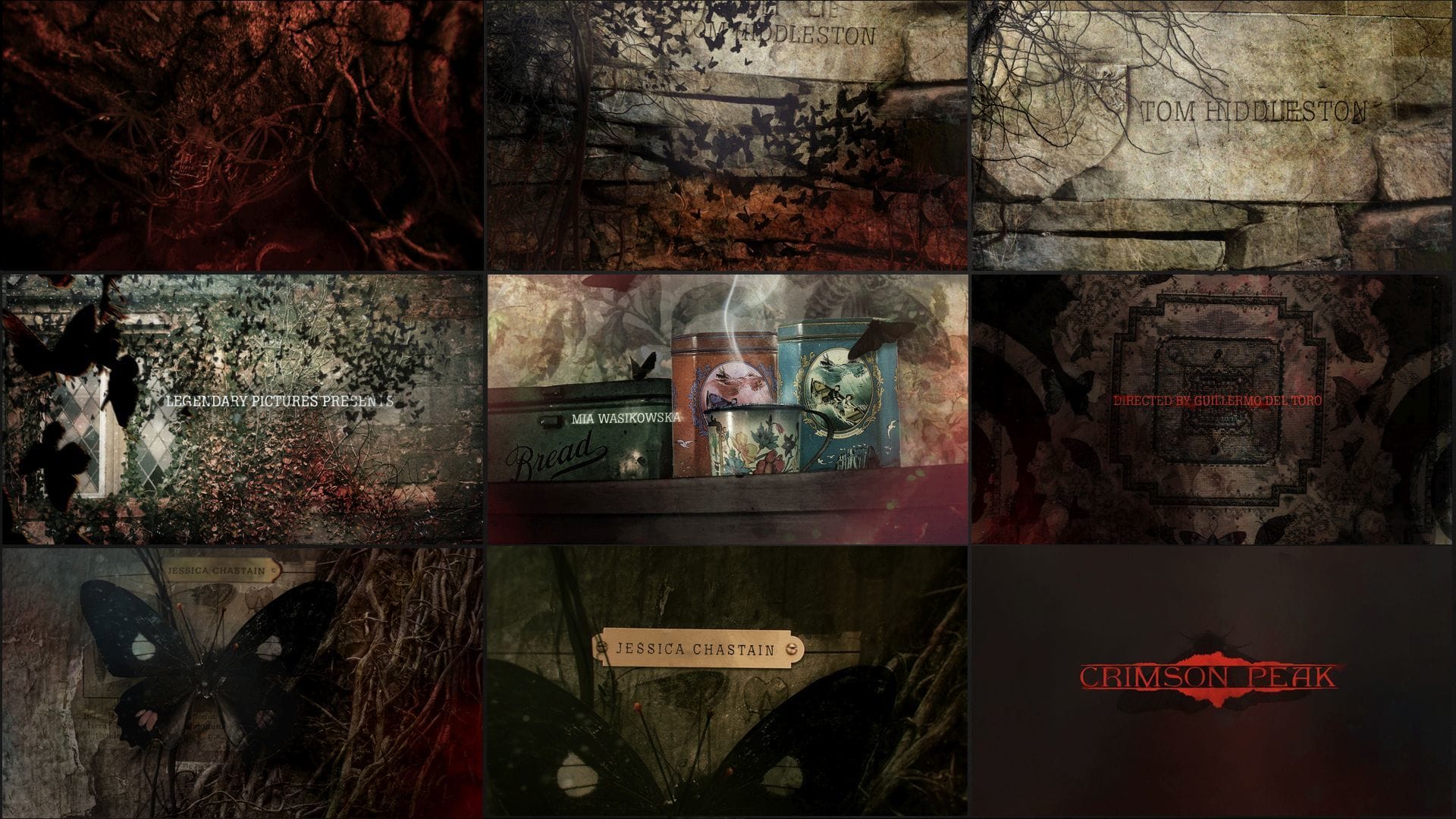 As a small team (around five or six, stretching to eight or nine when required) IAMSTATIC doesn't need a complicated software pipeline - it models in 3ds Max, renders in V-Ray, comps in Nuke and adds a lick of polish in After Effects. And Dave singles out V-Ray as a big part of the "Crimson Peak" titles' elegant aesthetic.
V-Ray is indispensable for us, because it's an artist's tool. We're not trying to make things look real, we're trying to make them look good, more painterly. V-Ray lets you do both - you can be very painterly with it, or you can stick to reality.

David Greene, IAMSTATIC
The team even had the confidence to upgrade to a new version of V-Ray midway through the production. "That's something we'd never normally do - we'd never switch something that important to the pipeline," explains Dave. "But we needed some of the new features from V-Ray 3.0 and it was a great upgrade. We also knew that if we had any problems the support team at Chaos Group is outstanding and would have our backs."
IAMSTATIC's Hollywood debut, then, was a trial-by-fire for the small company, but one which has paid off greatly. The best moment? A vote of confidence from del Toro himself. "We were nervous as hell before every meeting," says Ron. "But at some point he believed in us enough where we'd ask him a question, and he'd reply, 'What do you guys think?' He was an amazing guy to work with."