As part of Chaos' huge rebrand, Uniform Group created detailed 3D worlds for each Chaos product. Discover the planets' secrets—and how Chaos Cloud saved the day.
Chaos' new tagline, Create Your World, extends far beyond our software. Working together with Uniform Group, a modern family of creative businesses, we've sown it into our DNA with visuals that reflect our world-building theme. Along with the icons, fonts and phrases, we turned to Uniform Group to create globes that encapsulate the potential of Chaos products. It was an incredible opportunity for Uniform Group's V-Ray for 3ds Max-lovin' 3D team.
"There were mixed feelings because we were super excited and it's a really cool brief that every CG artist wants to be involved in," says Studio Lead, Lautaro Vogel. "But, because everyone is going to be looking at it, it was exciting, then a bit stressful, then exciting again."
Two businesses operate under the Uniform Group umbrella: Continuous, a brand consultancy, and Somewhere, a creative agency for property and place that creates 3D visuals, animations and VR experiences—including V-Ray renders for Calatrava. Continuous and Somewhere work independently but can unite to develop innovative and creative solutions for organizations—as they did on the Chaos project.
"As we were getting to the final stages of the brand strategy and rebrand work, we worked with Chaos' [Creative Director of Marketing] Melissa Knight and [Global Head of Creative] Lon Grohs to identify the key aspects of each product and how we could translate that into its own world," says Kirsten Roberts, Continuous's senior project manager. "It was very much a collaboration between Uniform Group and Chaos."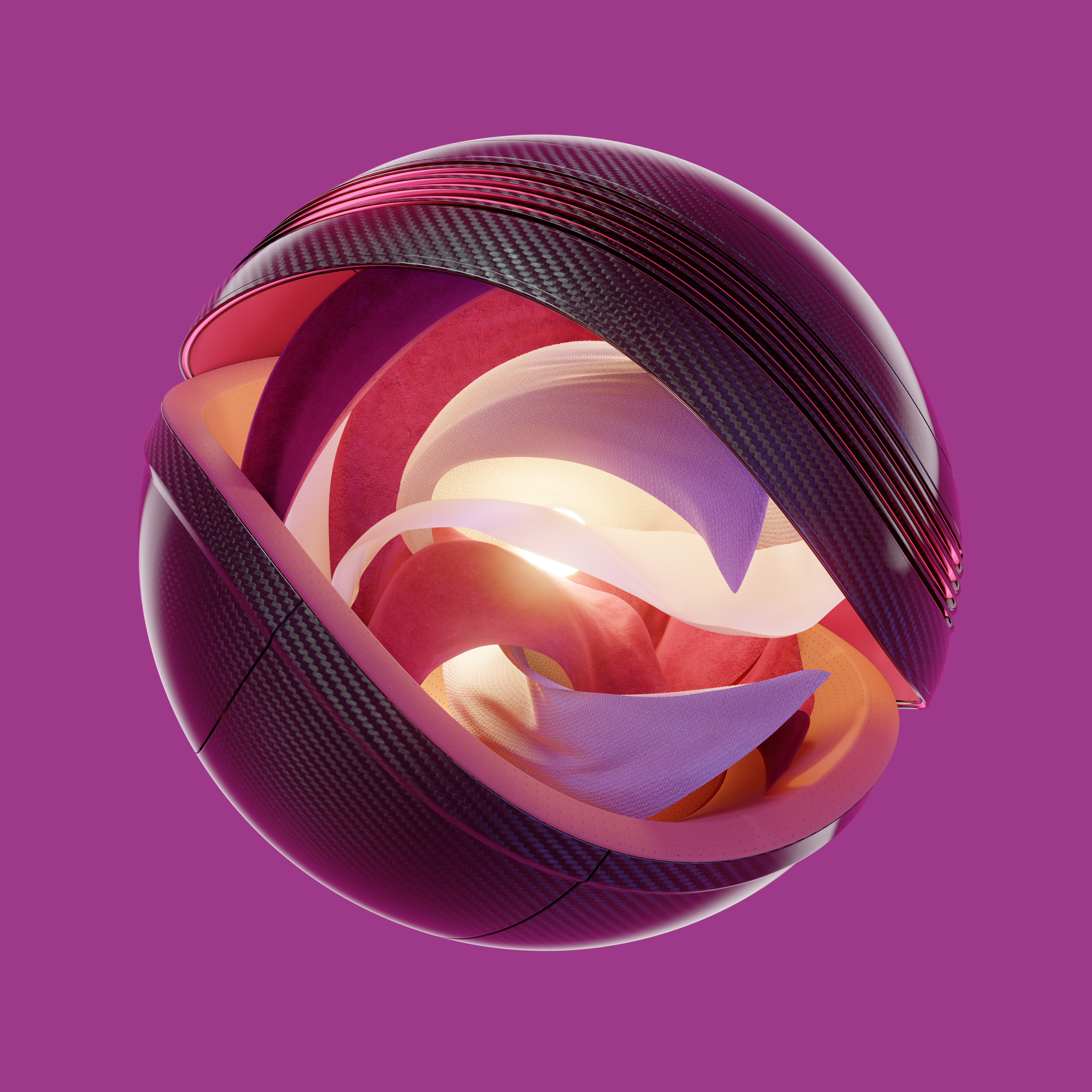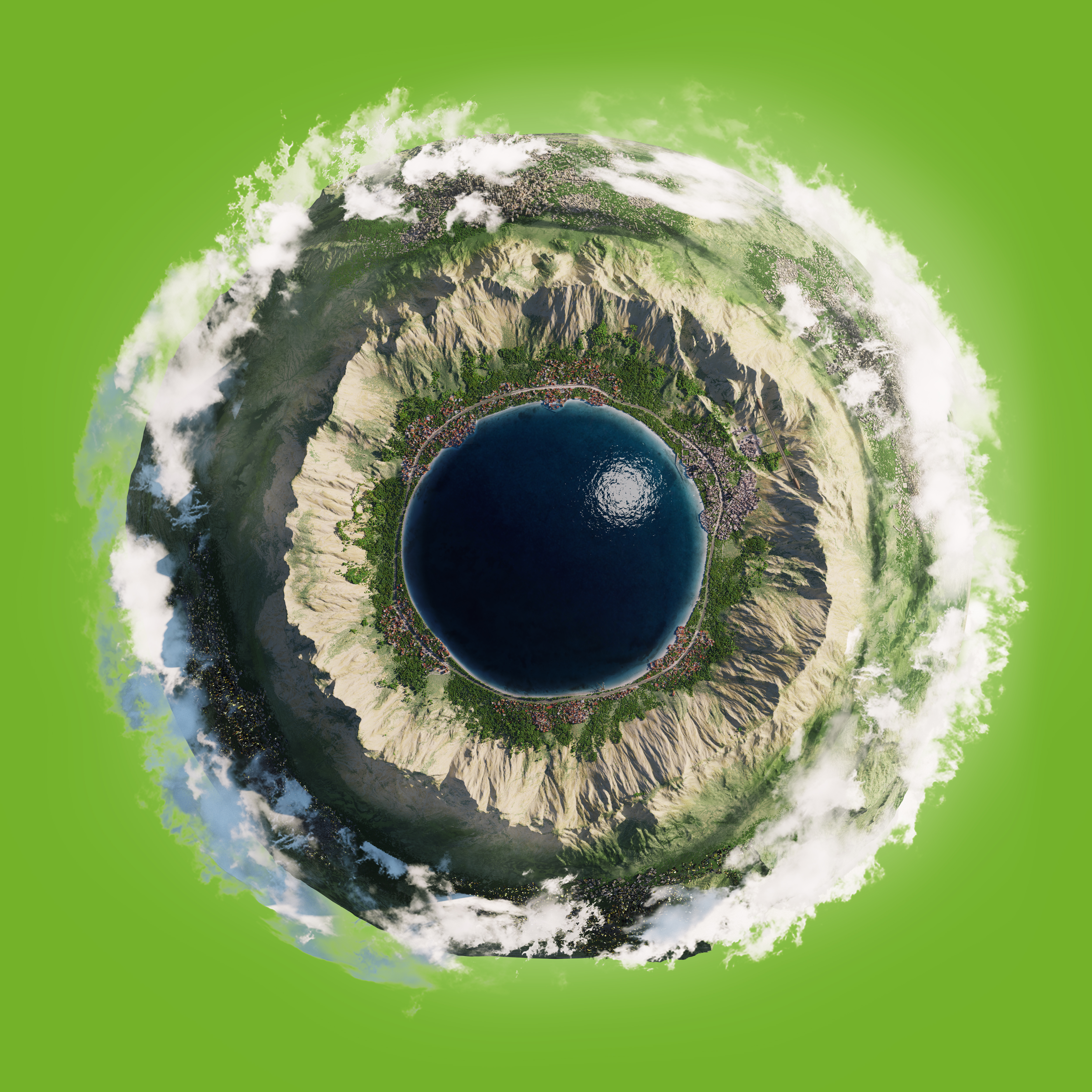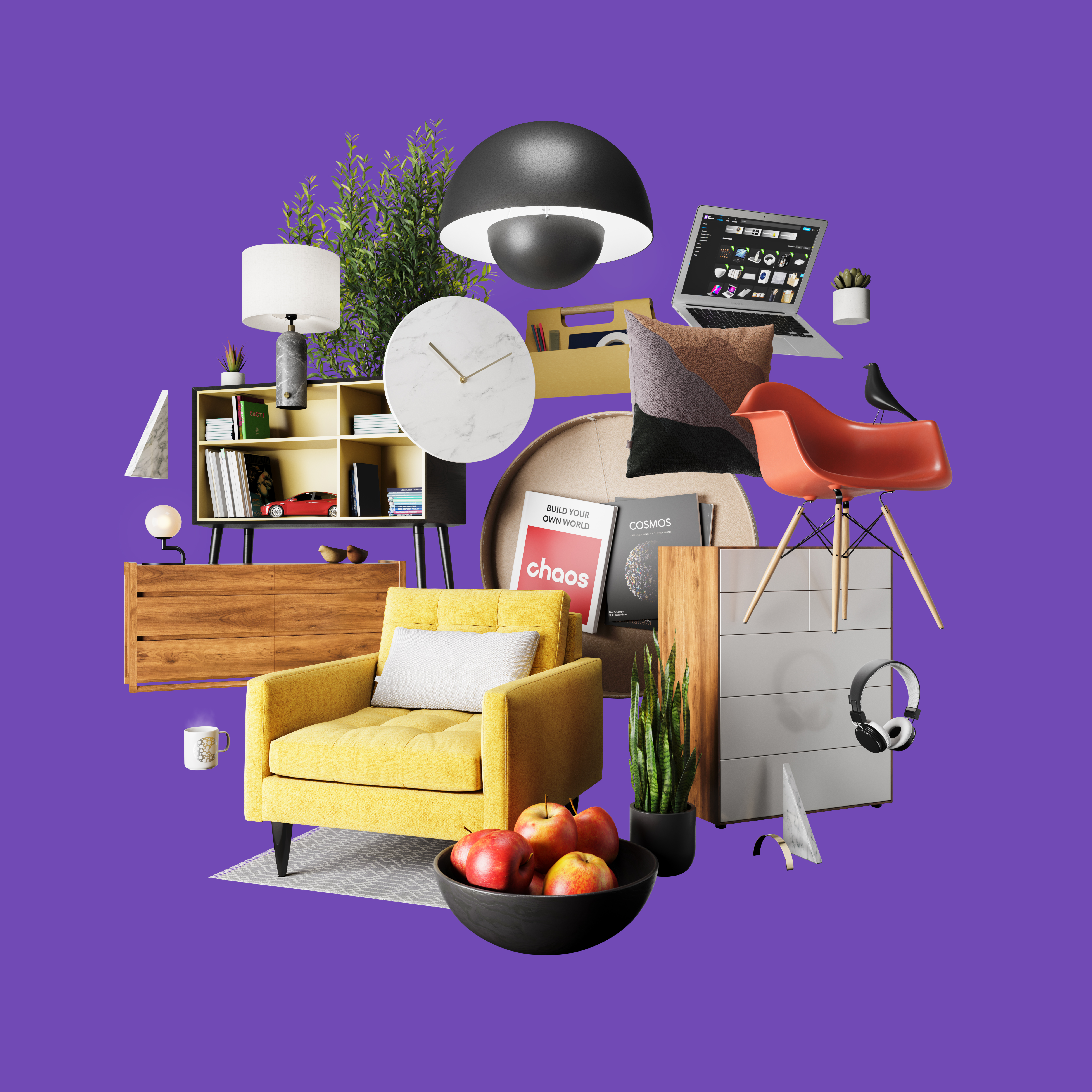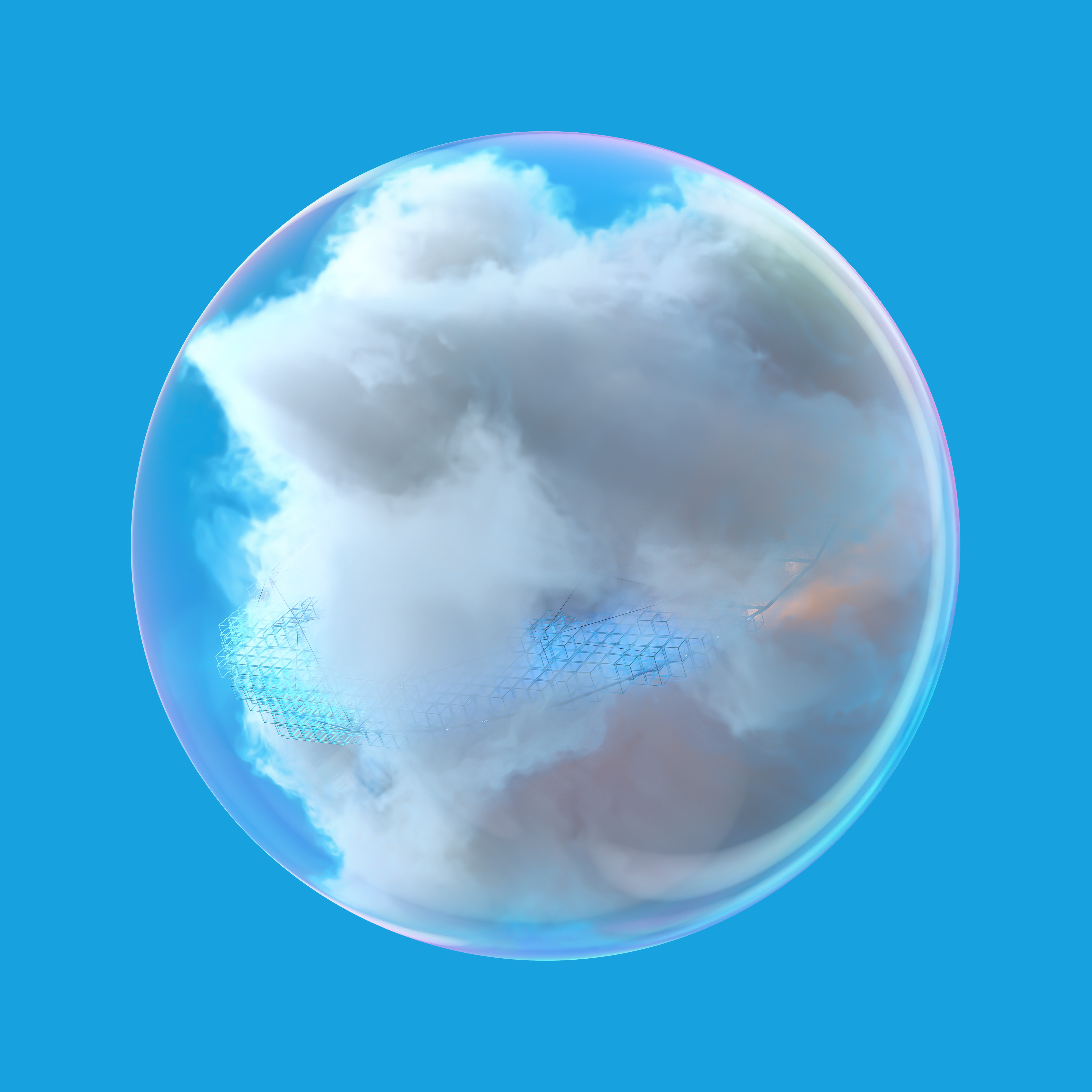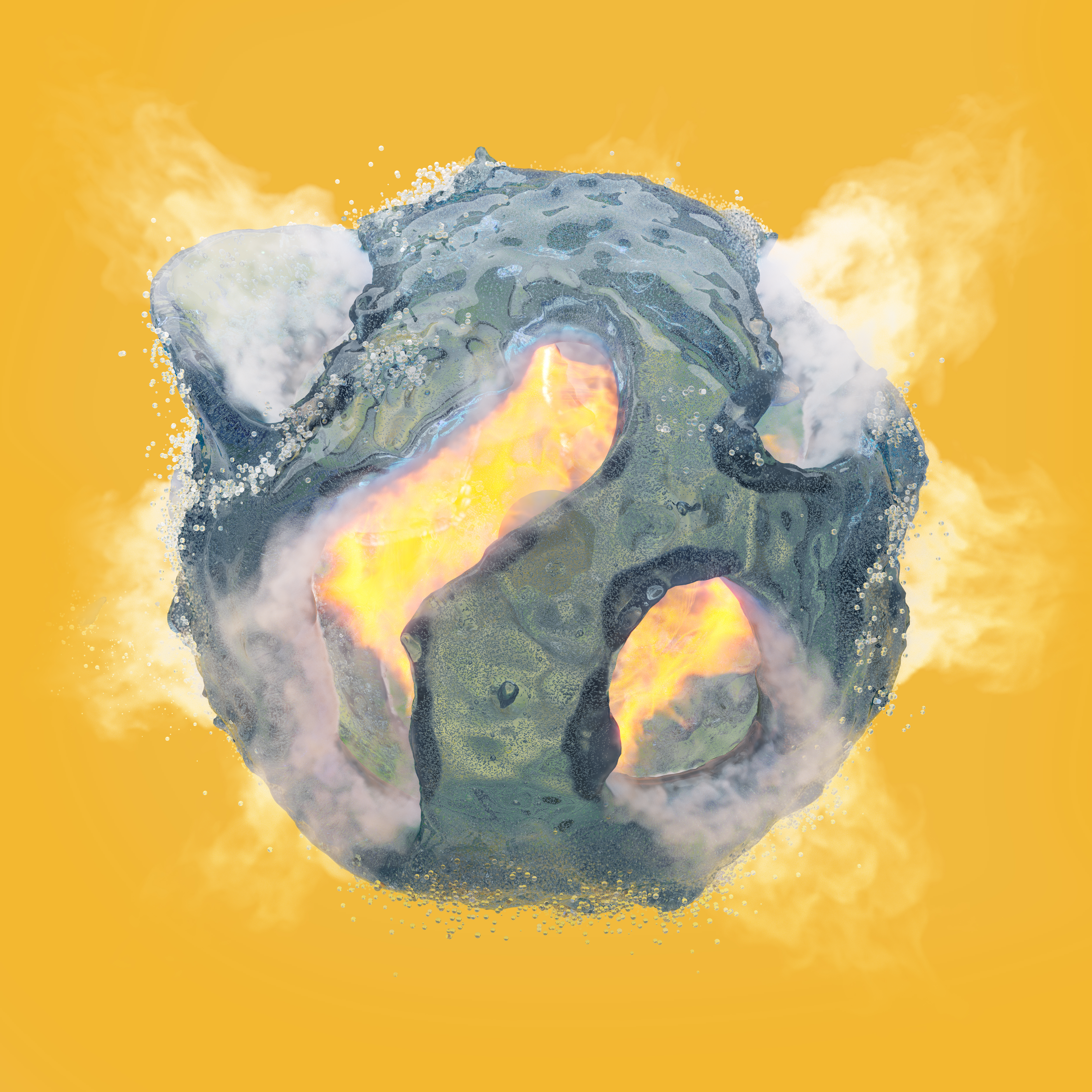 It was then up to the 3D team to bring these ideas to life and add the details that Chaos customers would recognize and appreciate. The Chaos Scans world, for example, wraps cloth and silk in a sleek carbon-fiber outer, while Chaos Cosmos' 3D assets pull together to form a sphere and Chaos Cloud's clouds swirl among a grid type structure resembling render buckets.
Exploring the V-Ray world


For V-Ray, Somewhere created a sci-fi sphere that encompasses all the facets of the software. Art Director Toni Buzolic to gives us a guided tour of this intricate and wonderful world.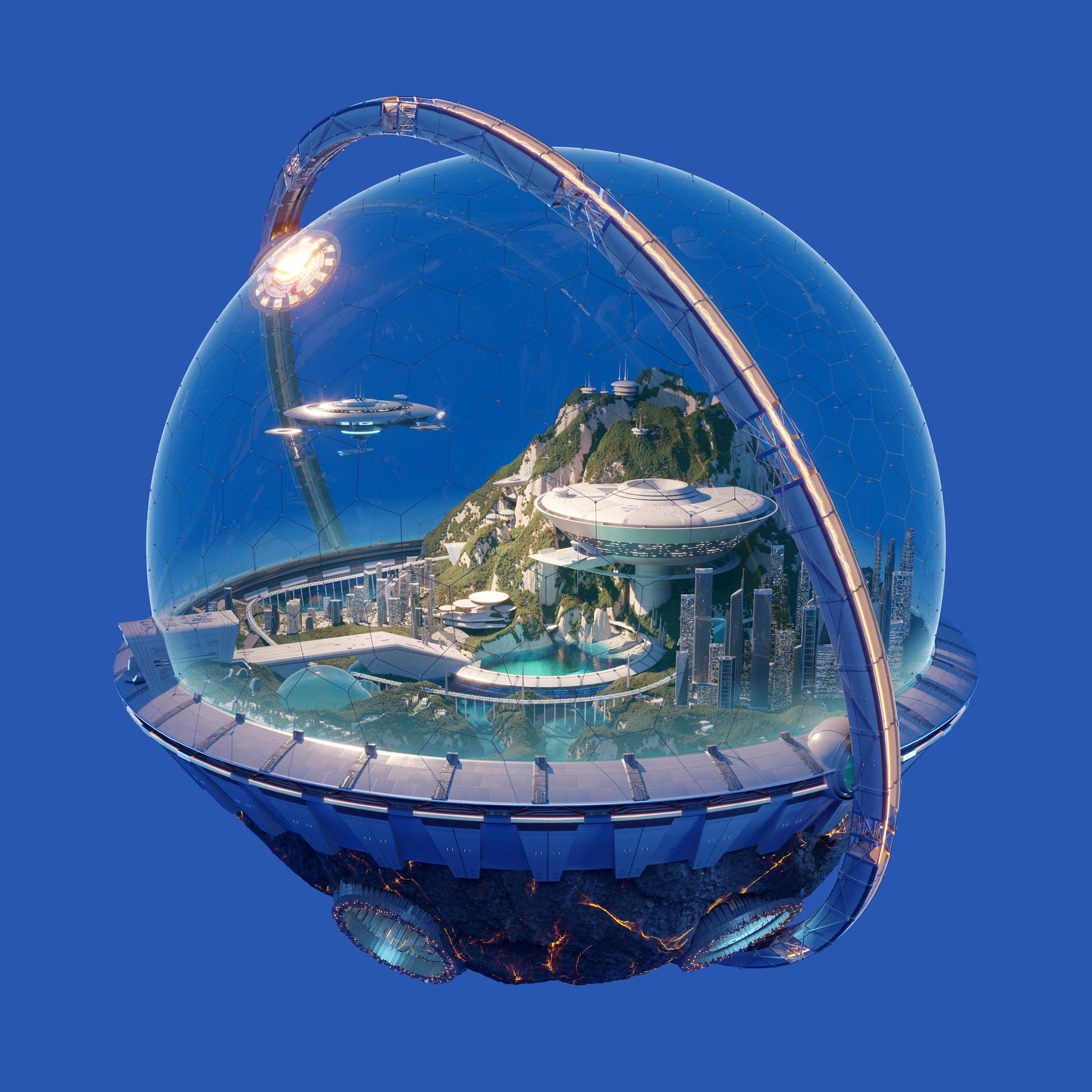 "The overall idea was to express the duality with a homage to all the software engineers that work on V-Ray and, on the other hand, all of the artists across the many industries that use it," says Toni.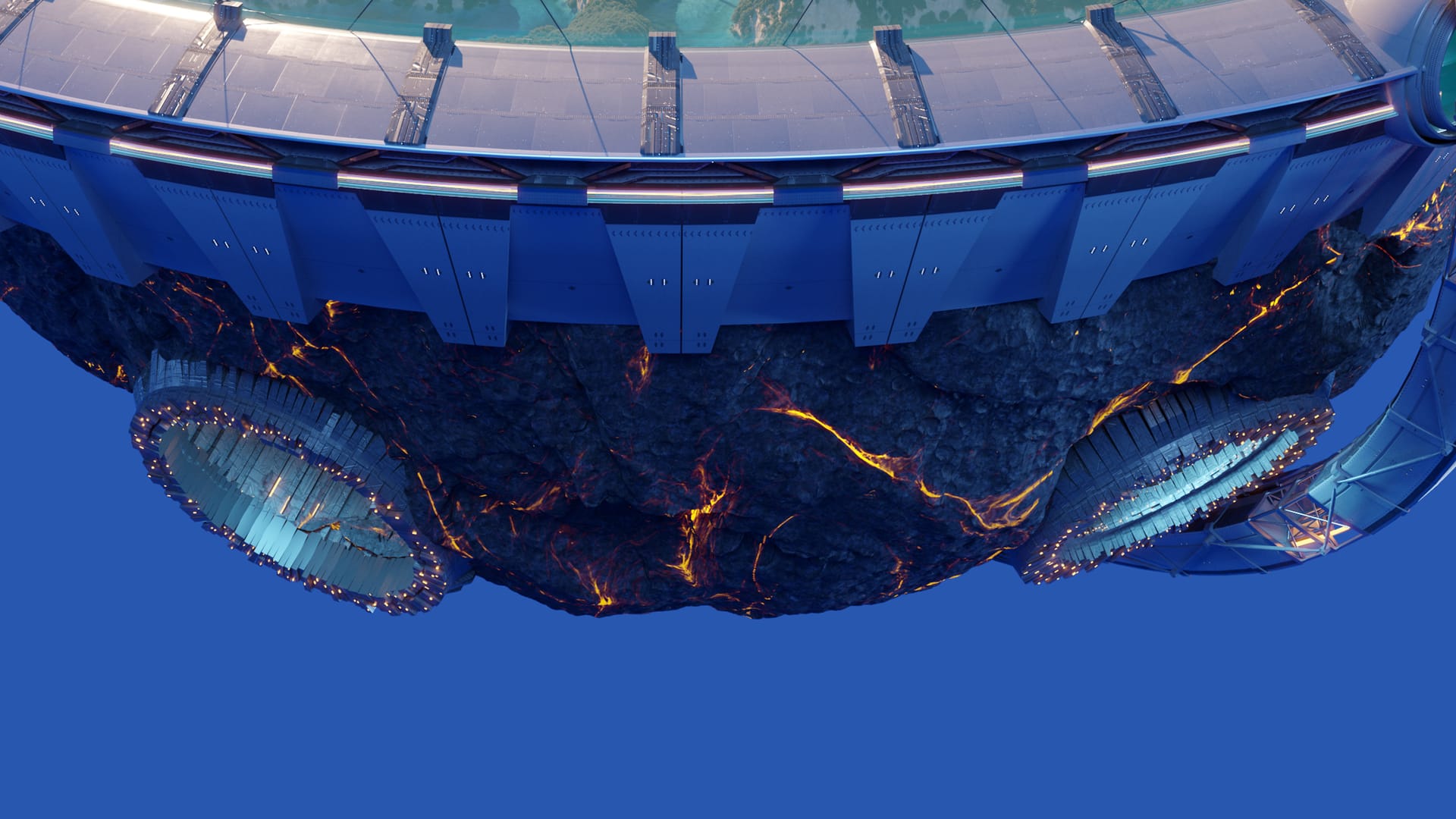 "So, the bottom bit of the sphere is the engine that sustains life on this planet; it's very technical and mechanical."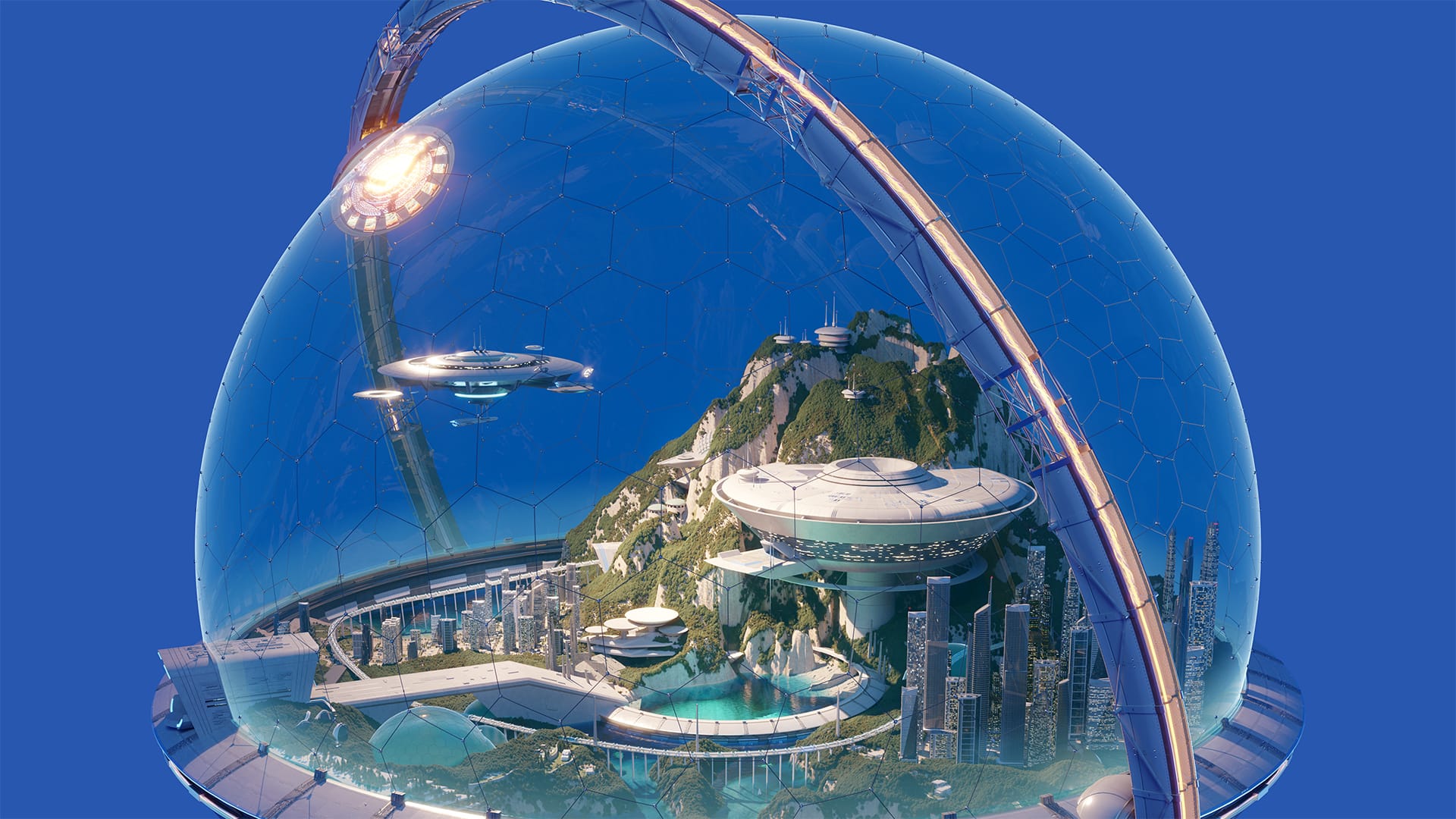 "And then the world on top is like a little crystal ball where you have these beautiful mountains."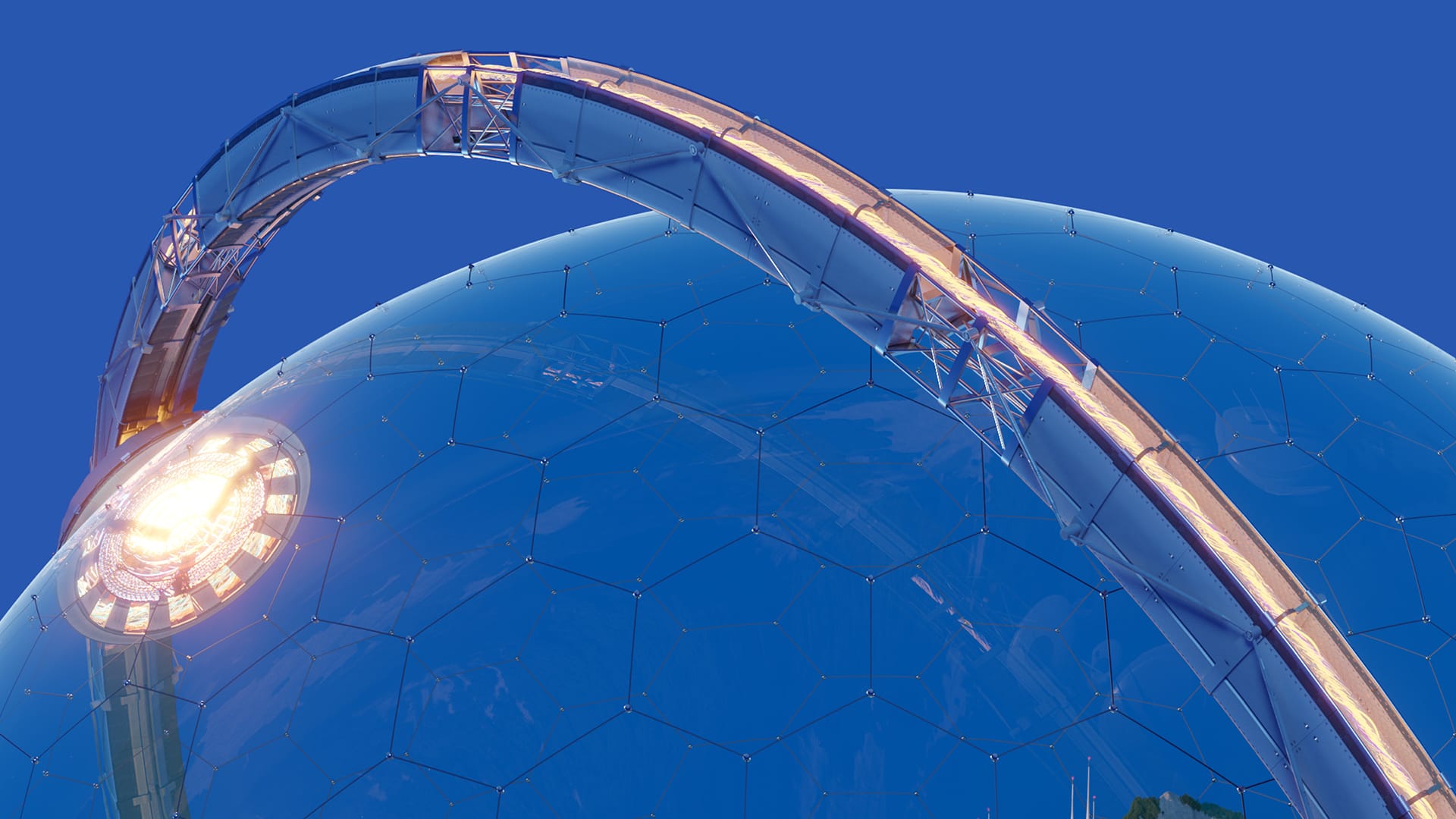 "The concept came from an idea we called light mining. Engineers would mine the light from inside the planet and use the structure to sustain life on the planet. And this moving ring has an artificial sun connected to the engine at the bottom."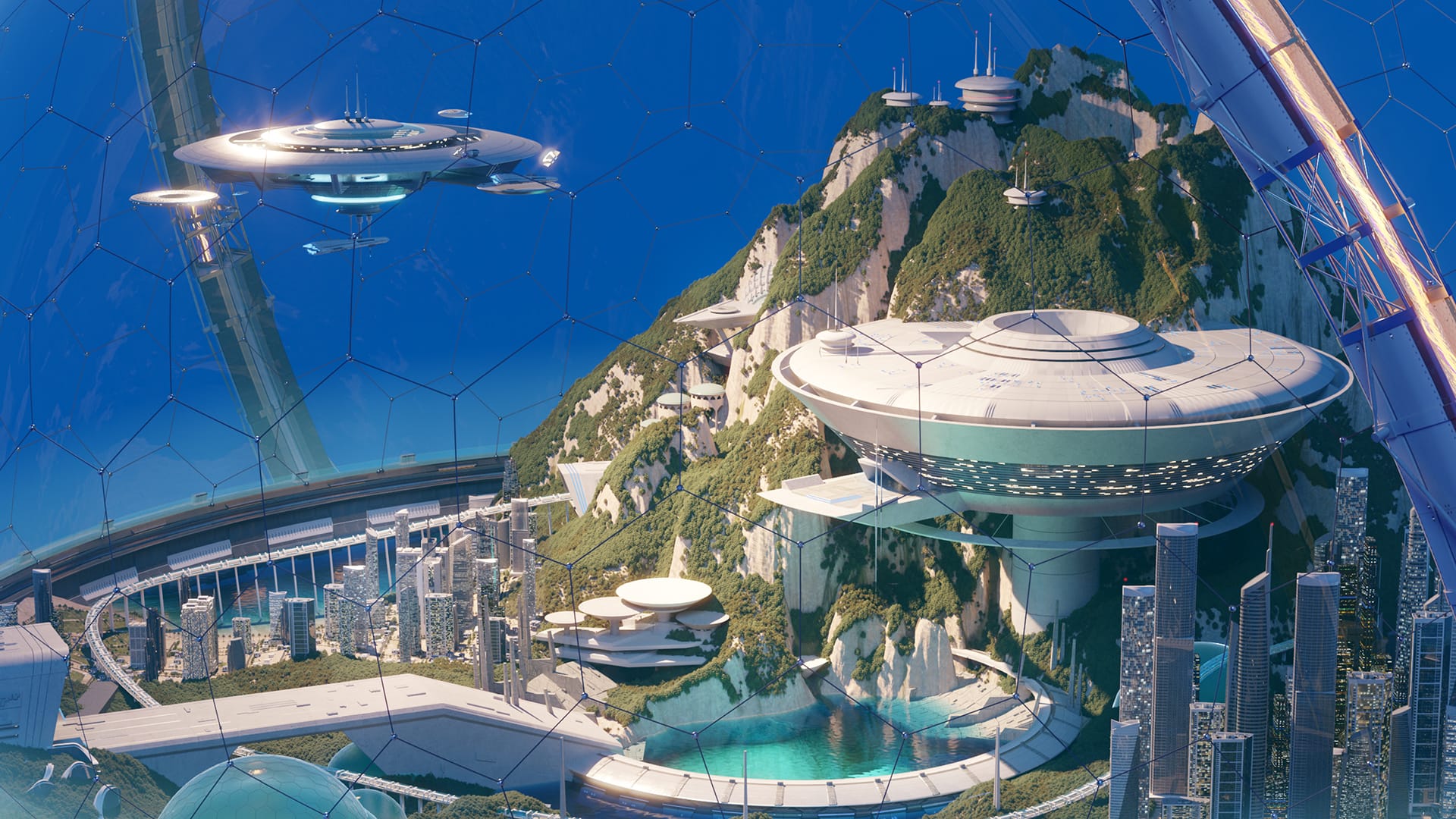 "We tried to tie it in with both the VFX and arch-viz communities, so we used iconic architecture such as Niemeyer and little space elements, like flying ships, that tell stories and that the audience can appreciate."
Each of the worlds brought its own challenges. The Chaos Phoenix planet, in particular, had fluid dynamics effects such as steam, water, a translucent flame and refraction. And on top of the worlds, the team also had to output, edit and finish a short film that highlighted the new Chaos brand. Rendering such an enormous task on Uniform Group's farm would not have hit the deadline—so Chaos Cloud came to the rescue.
"The frames were taking quite a while to render in-house," says Lautaro. "That's when we just went to Chaos. I think we had hours until the deadline; it was really tight. When we submitted the render to Chaos Cloud we were given an estimate, and I said, 'Well, that would work as a worst-case scenario.' But it ended up being a lot quicker, which was definitely a relief."
We use V-Ray, iToo's RailClone and ForestPack, and AXYZ's Anima, and it's all supported in Chaos Cloud . . .

Lautaro Vogel, Studio Lead, Somewhere
Although Somewhere has an in-house render farm, the team loves the simplicity of Chaos Cloud and its seamless integration with V-Ray. Lautaro also appreciates being able to see the results and its compatibility. "I love the fact that you can have a very accurate preview of what you're going to get, but locally," he says. "We use V-Ray, iToo's RailClone and Forest Pack, and AXYZ's Anima, and it's all supported in Chaos Cloud so we don't need to worry about that either."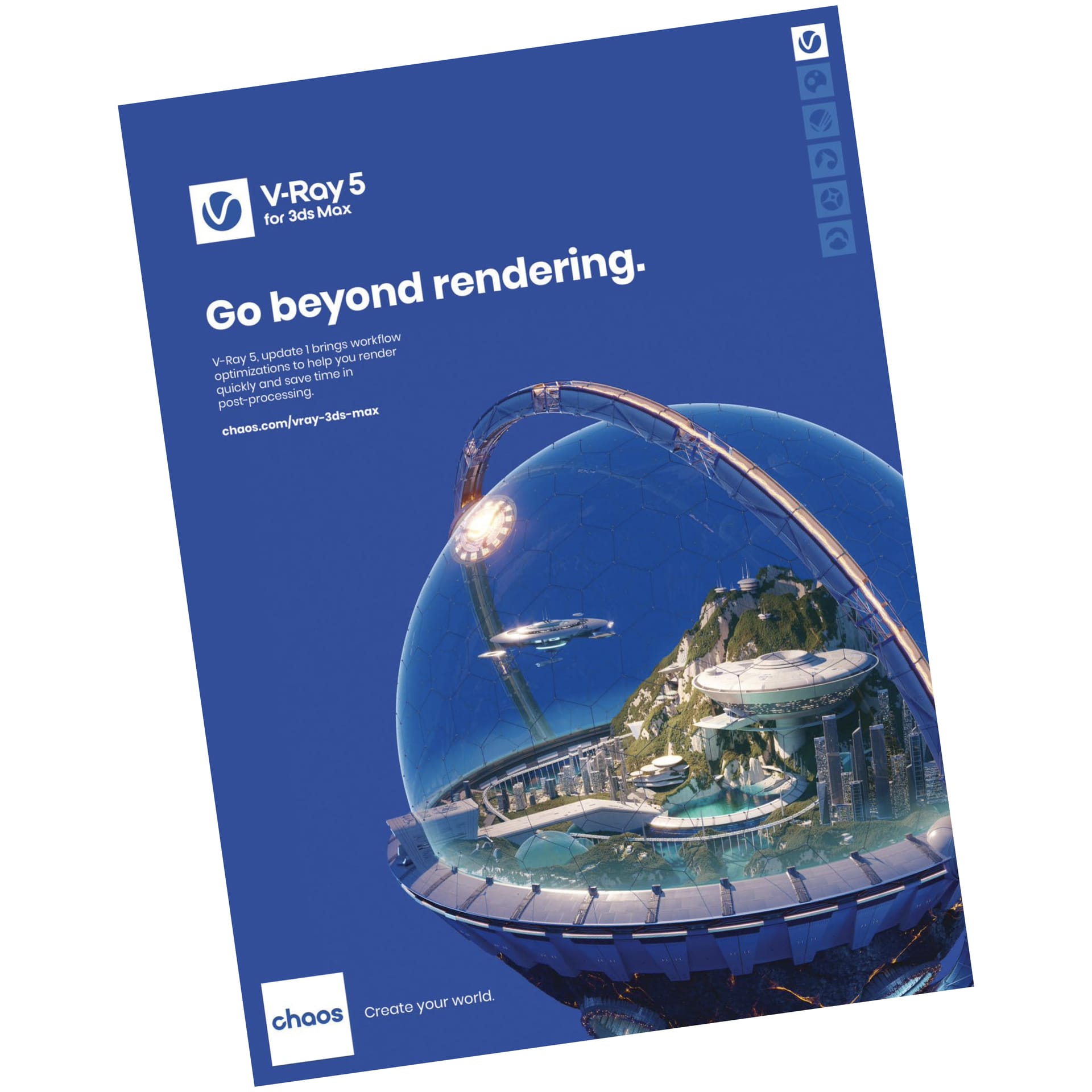 As part of the new Chaos launch, the globes are going to become a big part of our advertising campaigns, beginning with a three-page spread in 3D World magazine. "To me, they feel like snow globes," said Chris Nichols on the CG Garage podcast with Continuous' Richard Pay. "It's a mini world; my own little thing, my own little universe."
Create your world.
Try Chaos Cloud with 20 free credits.