A handful of Apex Legends fans came together to create this stunning pandemic passion project. Discover how V-Ray rendering helped them up their game.
A huge amount of people discovered or rediscovered a passion for gaming when the COVID-19 pandemic struck — but Masashi Imagawa took his fandom to a whole new level. After becoming enthralled with Apex Legends' frantic online battles, the ILM generalist was inspired to create a photorealistic trailer for the game.
Working with his friends (and co-combatants) Shota Kimura (FX), Yu Kojima (animation), and Kosuke Iwasaki (motion design), Masashi created a stunning, professional-looking trailer in just five months. Here, Masashi shares some of the V-Ray tricks that helped create this electrifying world.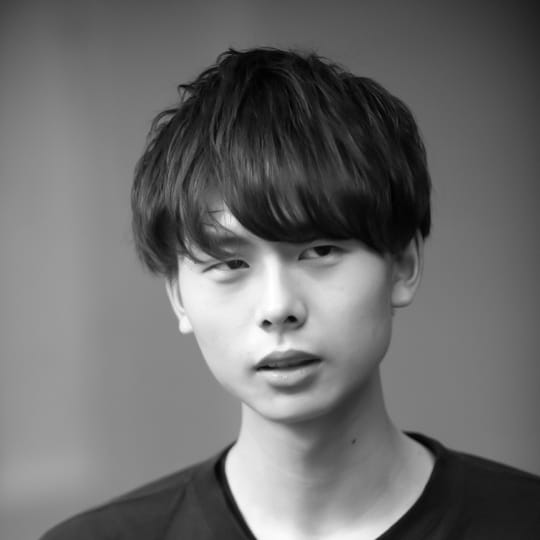 About Masashi Imagawa
Masashi Imagawa studied CG, compositing, and VFX at the Kyoto University of Art and Design, Japan, where his short film "The Seabed" won the top award at Klab's Creative Fest. After working in Tokyo, Masashi moved to Montreal, where he became a compositor for MPC and Framestore. Today, Masashi works as a generalist at ILM. Masashi's credits include The Tomorrow War, Spider-Man: No Way Home, Army of the Dead, and Mulan.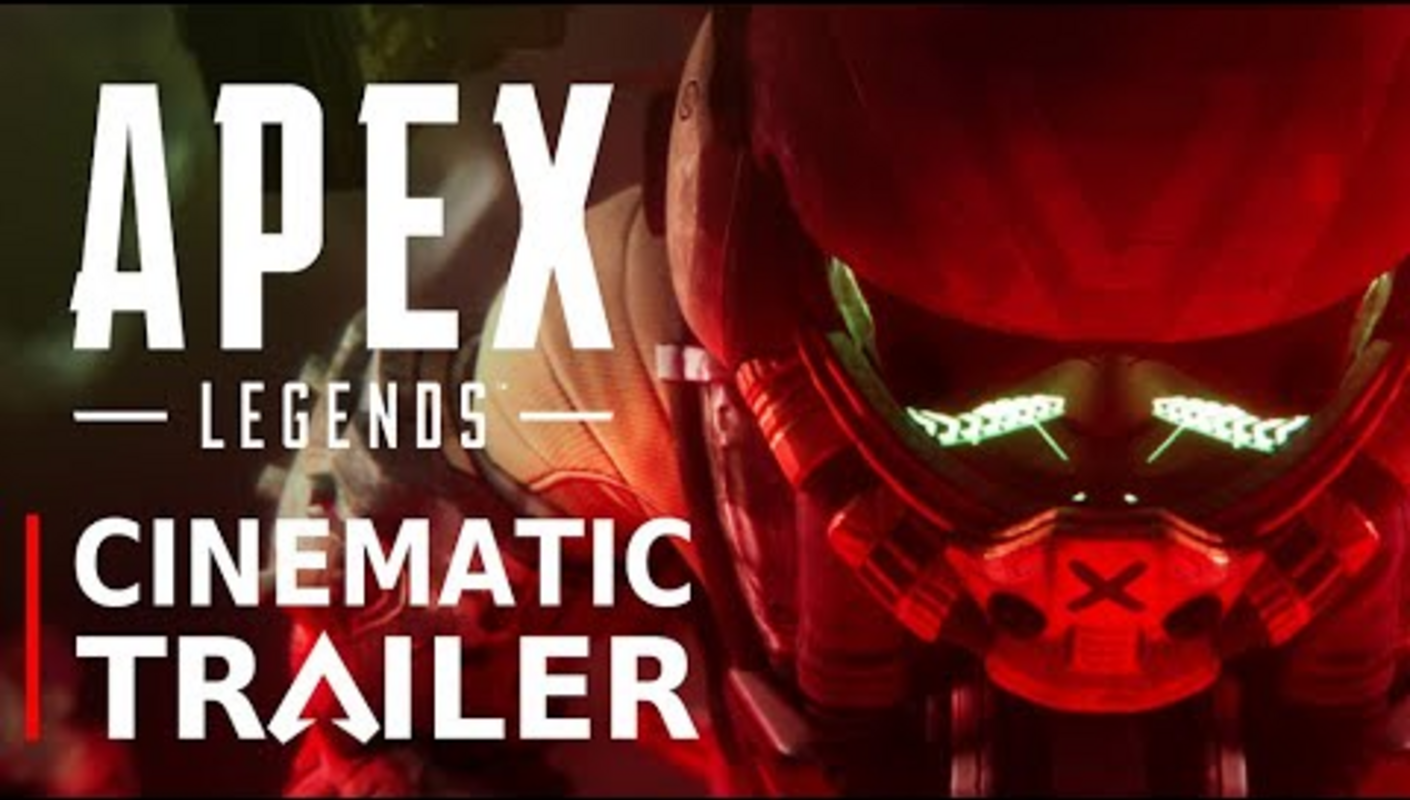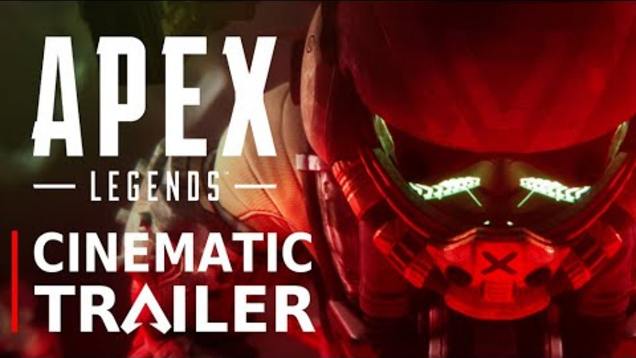 What inspired the project?
Masashi Imagawa: We started playing Apex Legends because we had to stay home during the COVID-19 pandemic. The game already has an official and very cool toon-style cinematic trailer, but I wanted to create a more photorealistic one.
Also, there is a Japanese-style environment in Apex Legends called Bonsai Plaza, which includes beautiful cherry blossoms and Japanese buildings. I love Japan at night, so I decided to put the whole map in darkness and add neon lights like Tokyo.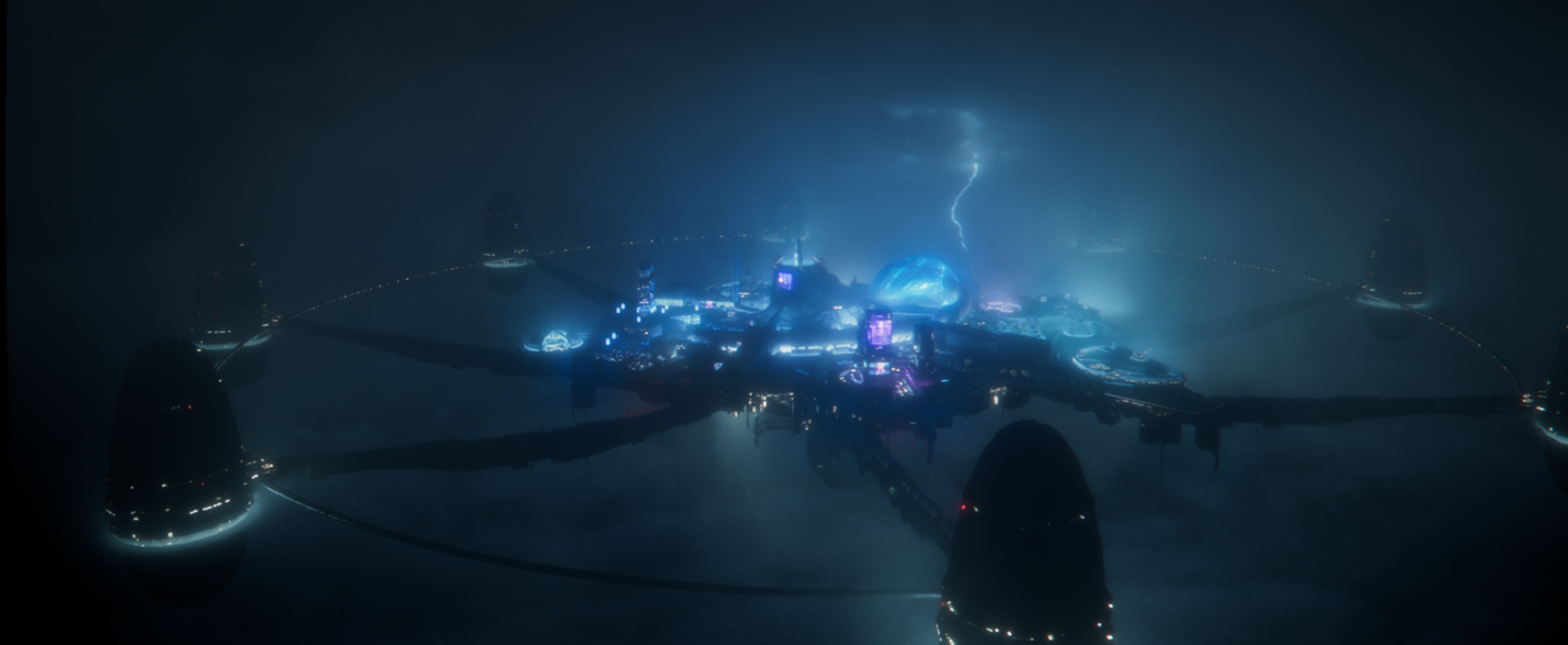 Is there anything you love about Apex Legends that you wanted to convey here?
MI: I tried to capture all details of Apex Legends, but the most important thing was the excitement when a battle begins.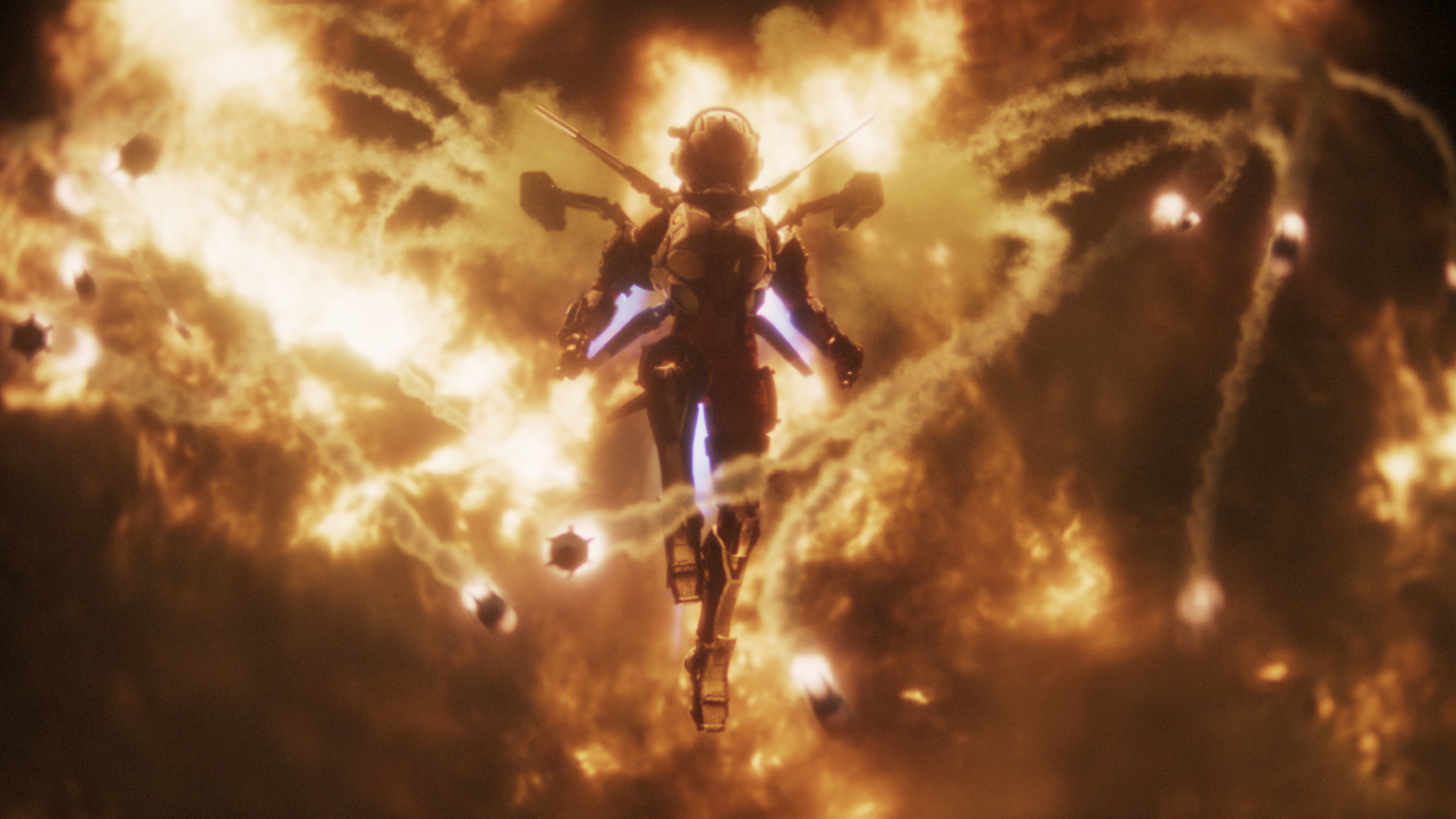 How did you stay motivated to complete the project?
MI: It was not easy! This project needed a lot of time and energy, and we did it after work. However, the team members and I love to play Apex Legends together. That means we all shared the same goal and could work together well on this personal project.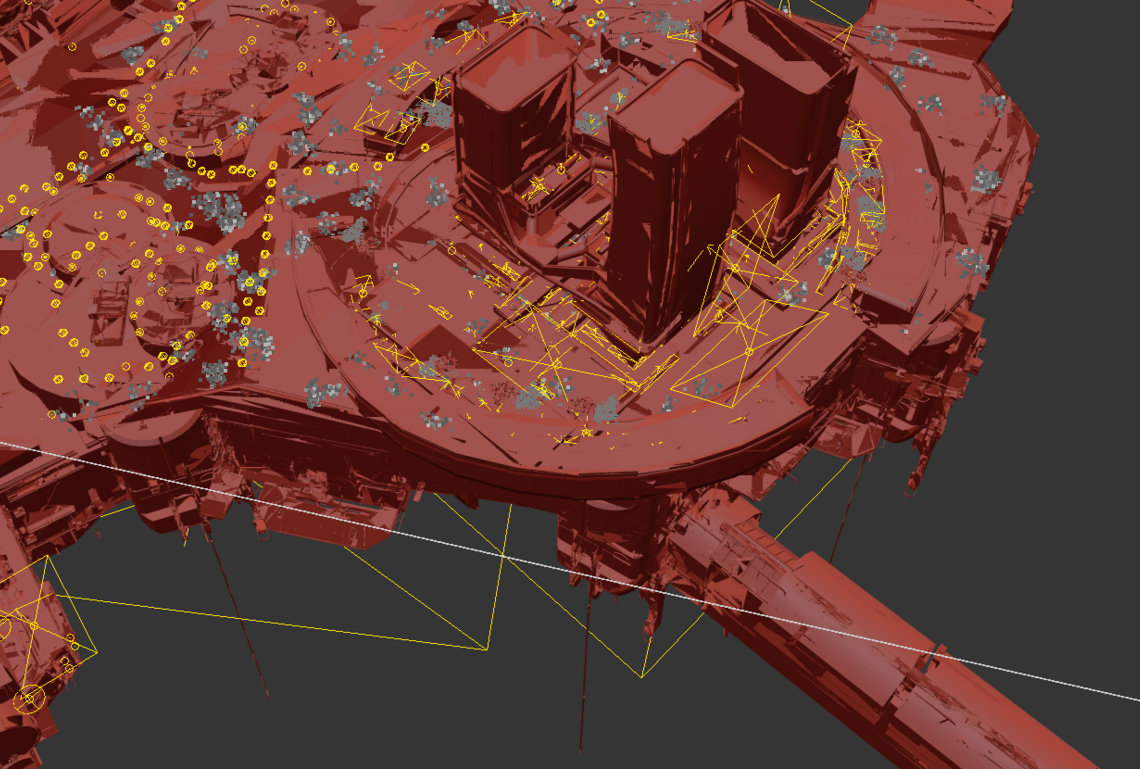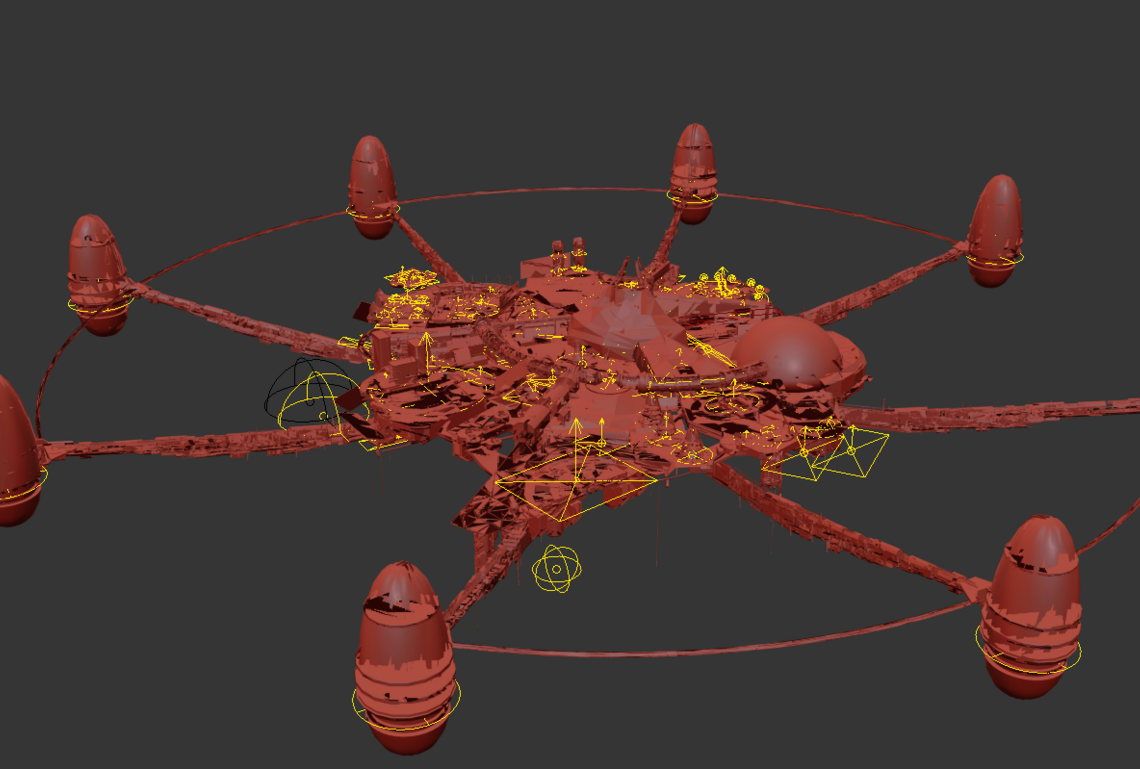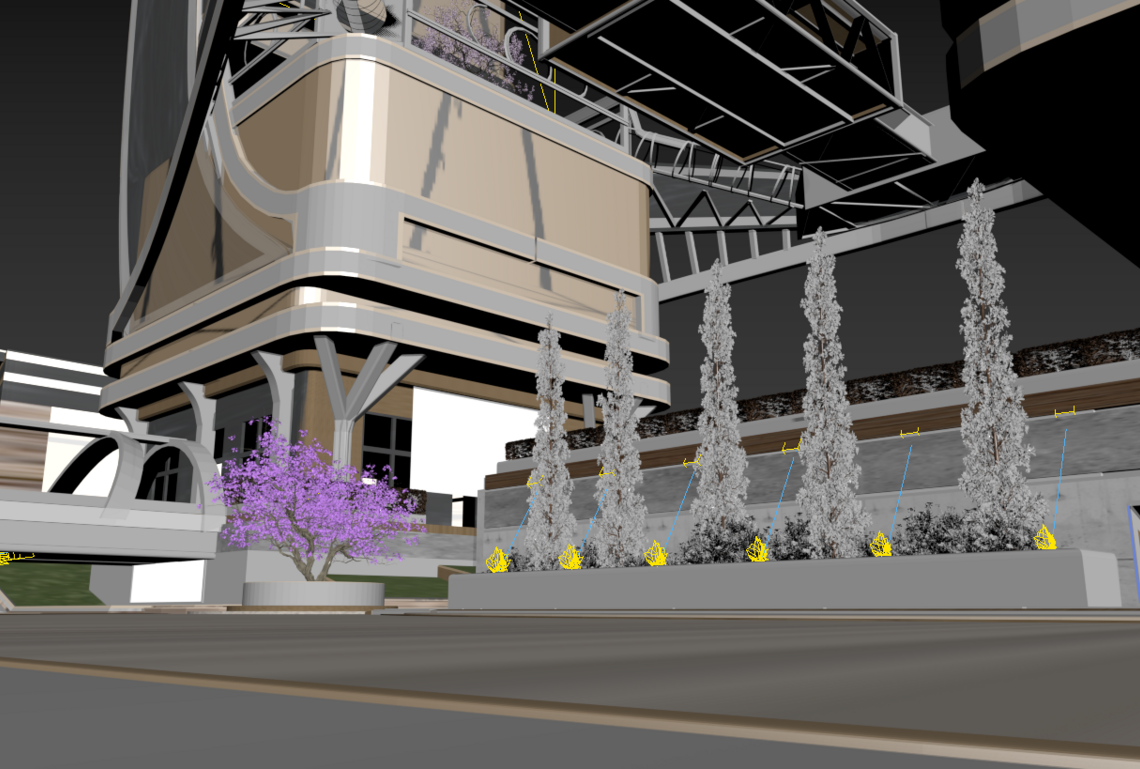 Could you break down the steps of creating the project?
MI: We modeled in 3ds Max and created some procedural materials with V-Ray. Once I rendered the environments, I exported alembics for the animators and FX artists so they could work with those. We used Houdini to create the effects.
To create the nighttime lighting, I used a lot of small lights. Also, there is lightning in the sky so I rendered different light passes and animated these in comp.
What are your favorite V-Ray features?
MI: V-Ray decal, V-Ray Triplanar, and V-Ray UVW Randomizer. And all procedural things!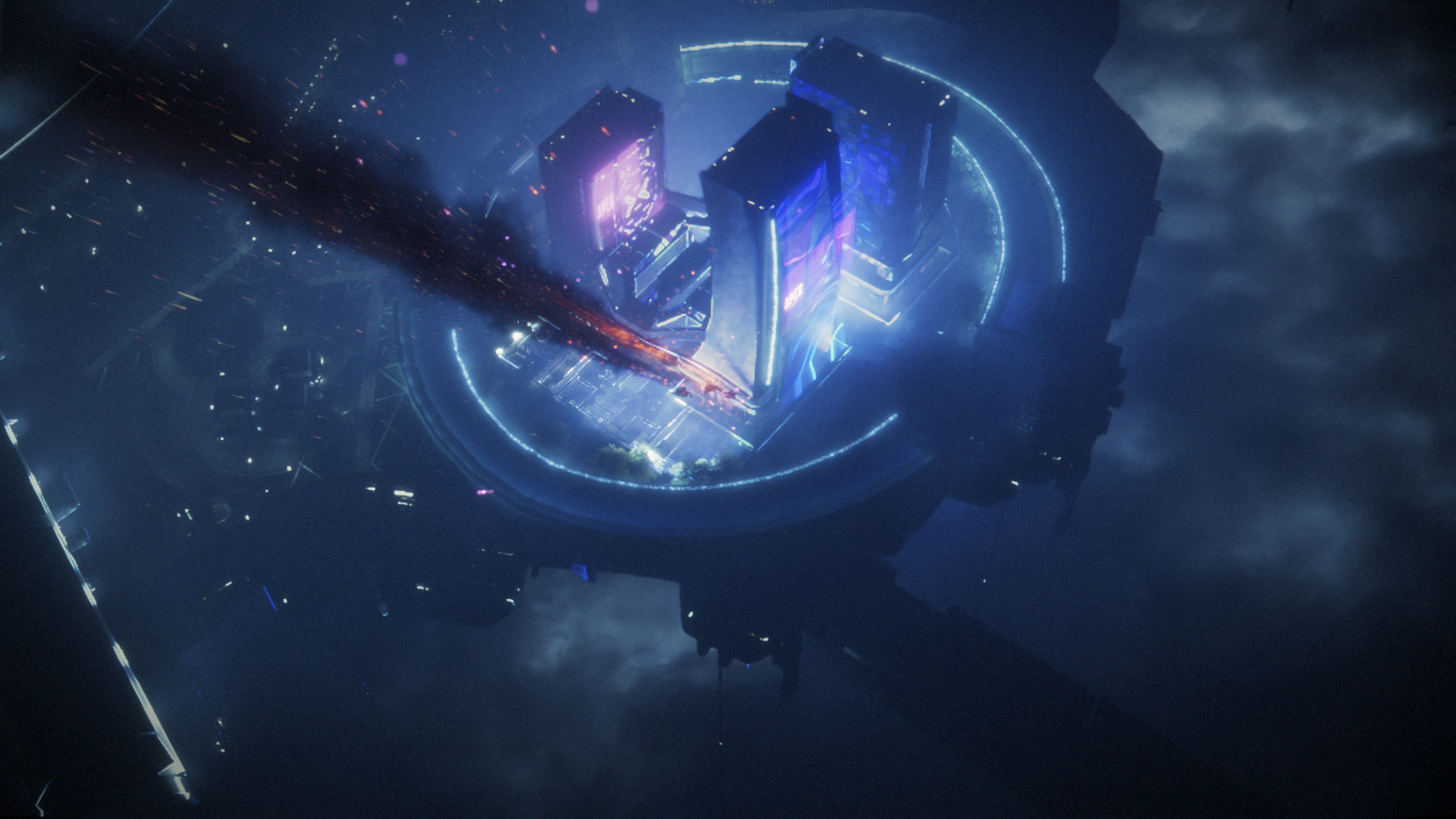 How did V-Ray help on the project?
MI: V-Ray and 3ds Max are a really strong combination. I created some procedural material presets for this project, and it was easy to manage materials and render fast. That's why I could render all shots on my local machine.
How have fans and fellow VFX artists reacted to the trailer, and what are you working on next?
MI: My VFX friends really enjoy this trailer. They were surprised only a few artists created it. Next, we're taking our skills to a sci-fi short movie.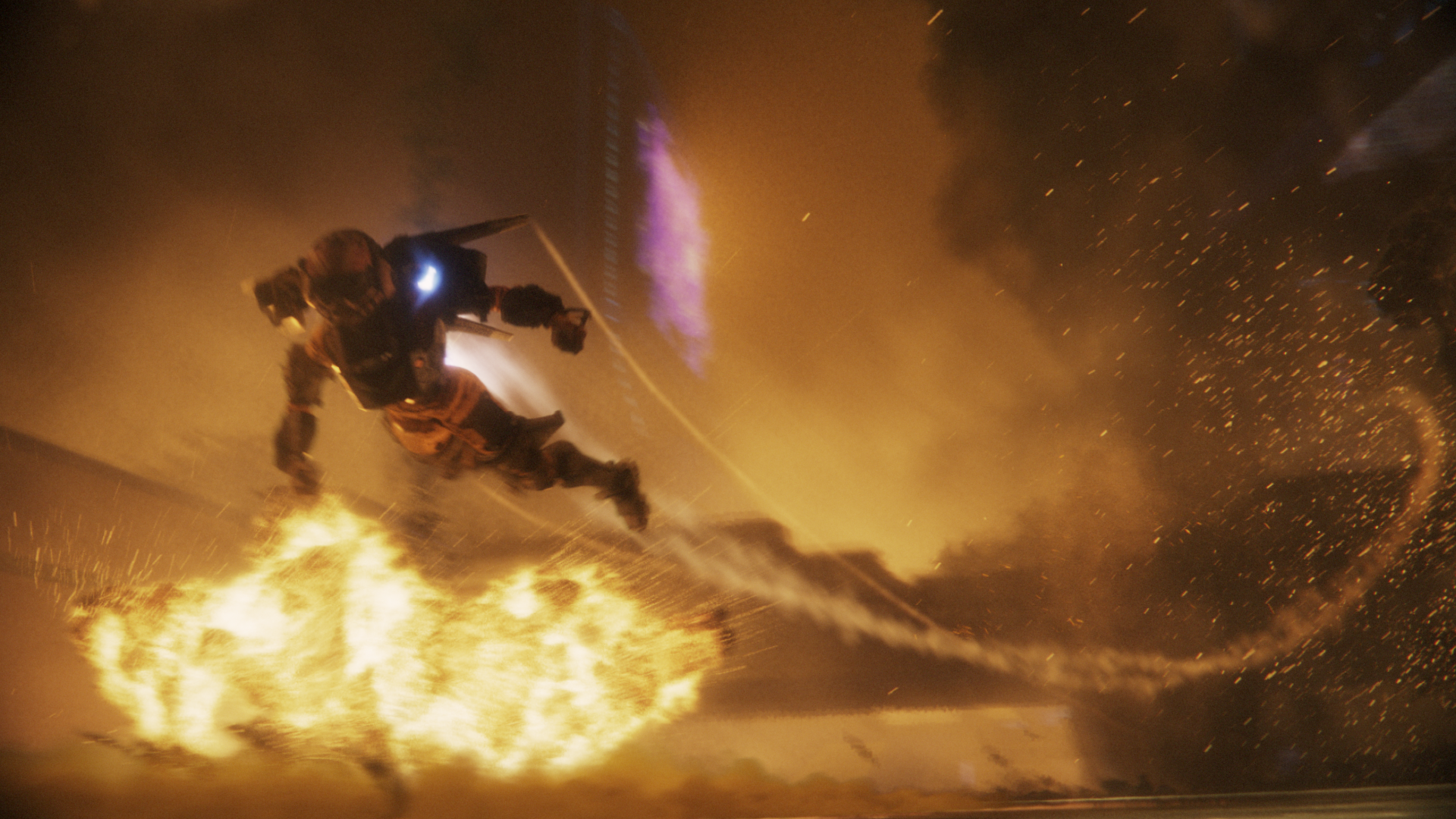 Become a VFX legend.
Try V-Ray free for 30 days.