Big Studios has mastered everything from animations to car renders. CCO Ricardo Passos tells us about the studio's work and reveals the benefits of Chaos Cloud.
Big Studios truly lives up to its name. The Brazilian content creation specialist has worked on commercials for huge names including Volkswagen, HP, Honda, Dodge, and Oreo, creating everything from photorealistic car renders to charming, character-led animation.
Behind the studio is Ricardo "Big" Passos. The co-founder and CCO was inspired to begin his 3D journey after seeing a tutorial for Topaz 3D modeling software. "It's been a while, but it was truly love at first sight," he says.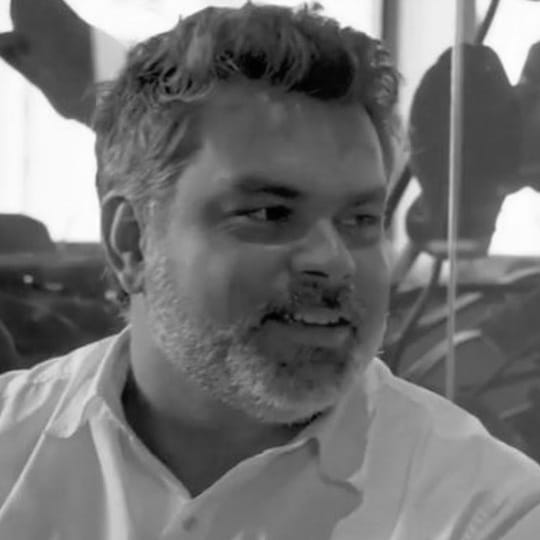 About Ricardo "BIG" Passos
Ricardo is the head of Big Studios, one of the most important animation production houses in Brazil. His company is known for commercials and it recently entered the entertainment market with Glitter Model, an animated TV series for Disney Channel and Universal Studios.
As well as his 16 years of experience working for global agencies including DM9DDB, Neogama BBH, and Talent Marcel, Ricardo's work has won several Cannes Lion, D&AD, and One Show awards, and has been included in magazines such as Lürzer's Archive and many more.
Chaos has been a big part of Big Studios since it was founded. The team primarily makes use of Maya, with Nuke for compositing and Blender for modeling. But, for rendering, there was only one choice: V-Ray, which Ricardo loves for its ease of use and render quality. And the company made its pipeline even more efficient when it switched to Chaos Cloud from a similar cloud rendering service about two years ago.
Chaos Cloud is very easy and time-saving.

Ricardo "Big" Passos, Big Studios
"Chaos Cloud is very easy and time-saving," says Ricardo. "We love that you don't have to upload the whole project to the cloud when you need to re-render. We can use up to 100 computers at the same time, giving us processing power that can render an entire shot in just a few minutes. We even created two different accounts to be able to render more than one project concurrently."
One project that put V-Ray to good use, with tear-jerking results, is "Reborn." Created for Edwards Lifesciences, Big Studios worked with ad agency VCCP London to create an animation that demonstrates the dramatic benefits of heart surgery.
"We had a really talented team working on everything from concept boards to storyboards to final delivery," says Ricardo. The resulting film won prizes and was nominated for a prestigious London International Award. "The client was really happy," adds Ricardo.
How does the studio switch between animation and automobiles with such ease? "The processes of both are pretty much the same," says Ricardo. "Every project must have solid pre-production material, including concepts, storyboards, animatics, and so on. But when you're rendering a car, you have to remember that it's a mirror of the environment, so if you're aware of the surroundings your render should work well. And do not use too many light sources!"
The future for Big Studios is looking even bigger, with a motion picture trailer and a musical animated spot for an agency in Dubai currently in the pipeline. "They're both very cool," says Ricardo.
Big renders, effortlessly.
Try Chaos Cloud rendering with 20 free credits.