Chaos Group brings together stars of animation, visual effects and mixed reality for behind-the-scenes access and demonstrations of the versatility of V-Ray.
Now in its 24th edition, FMX has become an essential event for Europe's VFX and animation industries. This year's event took place May 5 - 8 at the festival's hometown of Stuttgart, Germany — and Chaos brought along some of the world's finest studios for a day of V-Ray-related presentations.
LUXX Film opened the V-Ray Day to a packed auditorium. Directors Christian Haas and Andrea Block took the audience behind the scenes of Manou the Swift, the first independent full-feature animation rendered entirely in V-Ray. They demonstrated how the renderer can make swift work of complex scenes — as well as their use of Phoenix FD for dramatic crashing waves.
We were then taken into the world of mixed reality with creative and post-production studio unexpected. Employing a Microsoft Hololens, the team showed how they developed their own app which used assets created with 3ds Max, Unity, Substance and V-Ray for incredible results.
The undead made a welcome appearance in Goodbye Kansas's presentation "Survivors, Zombies and Environments with V-Ray." Senior Creature Artist Daniel Bystedt broke down the company's work on Overkill's The Walking Dead video game trailers, which recently bagged the Best Game Cinematic at the Animago Awards. Daniel detailed the tech and techniques they used to create believable digital humans — both with and without a pulse.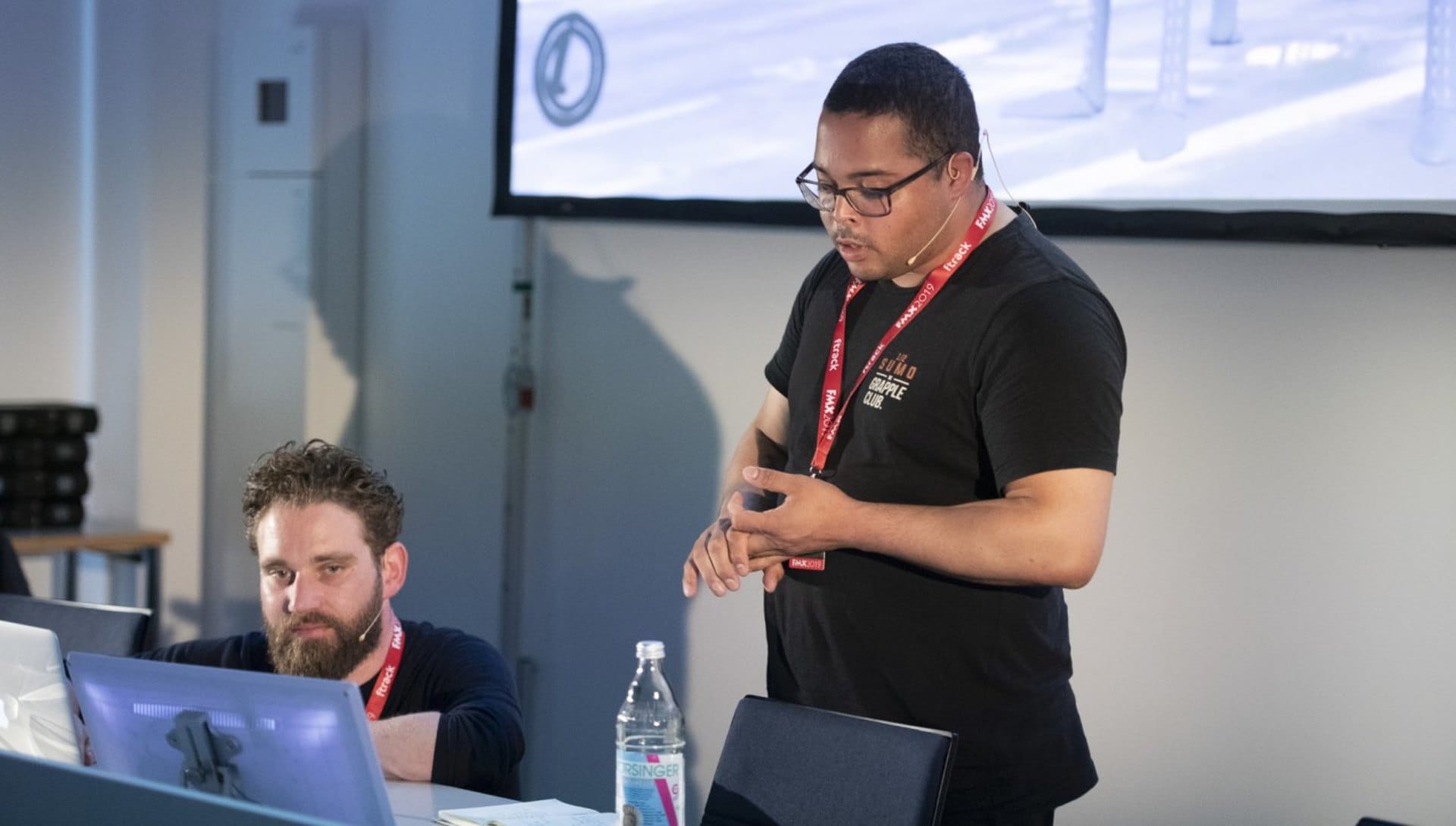 The day ended on a less gruesome and more charming note with an appearance from creative production studio Ambassadors. The team showed how they created stop-motion-like animations for ASN Bank and the Federal Office of Public Health using practical sets and V-Ray-rendered characters and objects.
When FMX visitors weren't checking out these fascinating presentations, they stopped by the Chaos Group booth to see demos from Qoobee's Gerrit Corsmeyer, and to ask Chaos Group's CG Specialist Veselin Mihaylov their burning V-Ray questions. There was also a chance to pick up some awesome V-Ray goodies in the prize draw.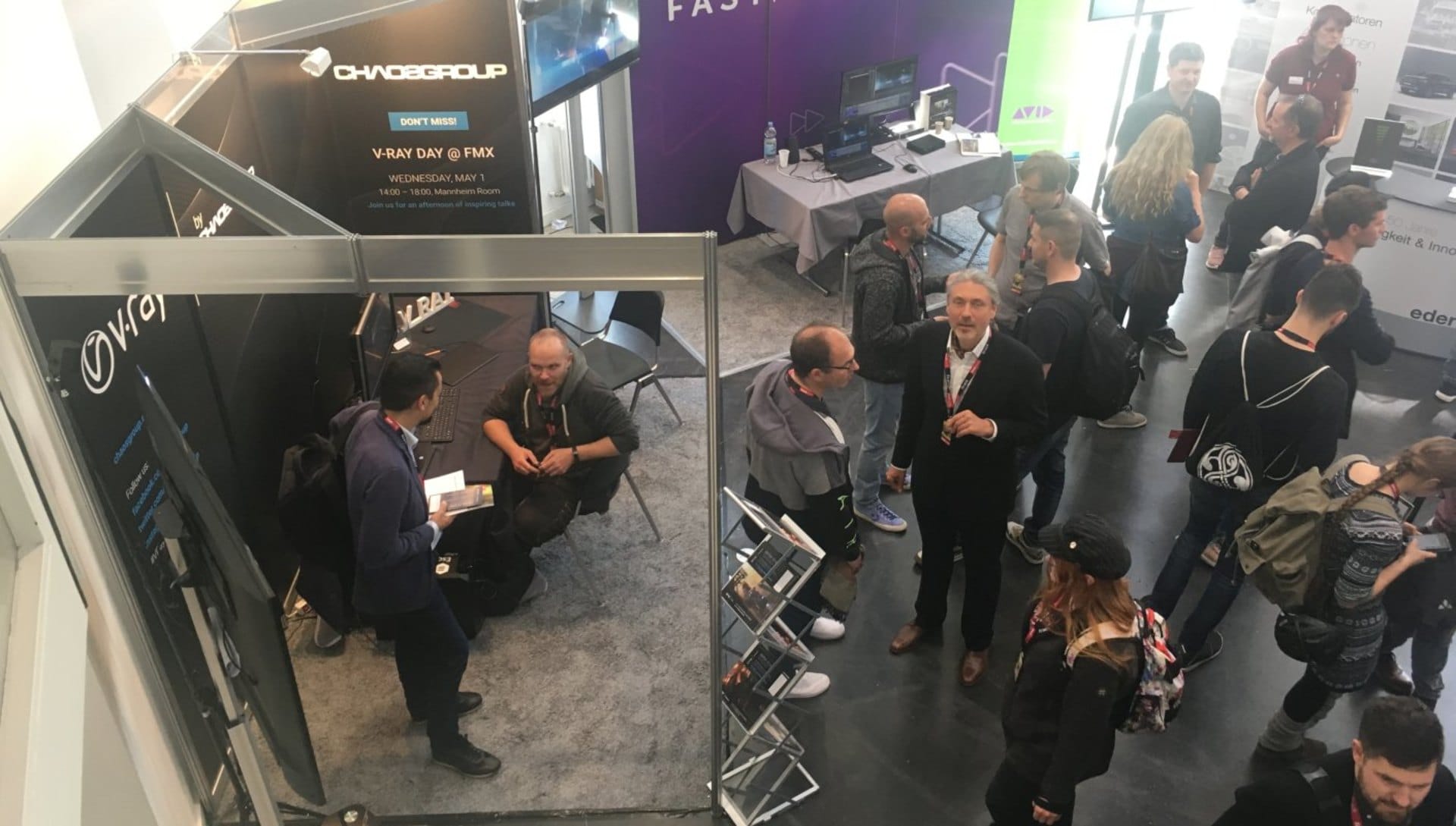 And on that note, we'll see you at FMX next year — for its quarter-century celebration!