Creative Lead for New Construction Zac Arato on pushing boundaries in new markets

Founded in Laholm, Sweden in 2001, DIAKRIT has evolved the way people buy, sell and rent real estate. It began with revolutionary 2D and 3D floor plans for the Scandinavian market, which incorporated high quality professional photography. 15 years later, potential home buyers can customize and visualize the interior design of their dream abodes with the D-Furnish, D-Navigator, and D-Configurator software.
Now headquartered in Bangkok, Thailand, with 450 employees around the world and 2,000 real estate clients, DIAKRIT's presence is felt on a global scale. Its innovative solutions have attracted the attention of Rupert Murdoch's News Corp, and it joined the News Corp Australia family in 2016.
It's an exciting time for a company which constantly pushes the technological boundaries of architectural visualization and finds new ways to immerse the viewer. Part of its worldwide expansion is the hiring of Zac Arato as Creative Lead (CG). We spoke to him about his move to Bangkok, the differences in markets on opposing sides of the world, and how he oversees Diakrit's astonishing arch viz imagery.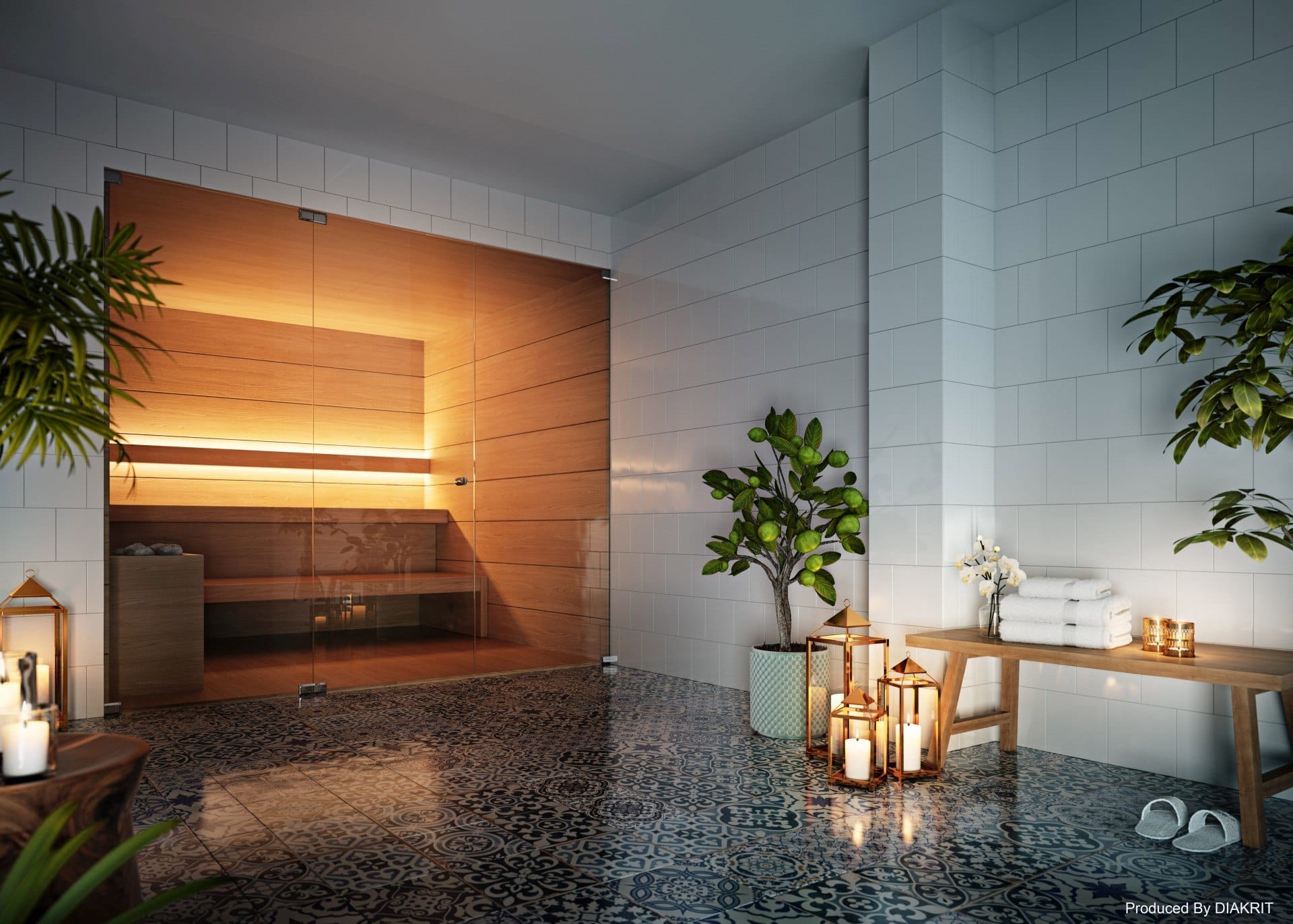 How did your role at Diakrit come about?
DIAKRIT was looking for a Creative Lead in the New Construction department. Although the company is based in Bangkok, they needed someone who could work on the Nordic and Australian markets. I headed up the candidacy list straight away because I'm from Australia, and I've been in the industry for so long. They said, "Yep, okay, perfect, you're it".

Why has Diakrit chosen Bangkok for its Head Offices?
Our production team has always been based in Bangkok, but we also have offices in the Nordics, and we had one in Beijing. As we grew into new markets around the world, strategically it made sense to make Bangkok the Head Office. It ensures our production would continue to keep up with demands—Bangkok has a large pool of skilled people, such as draftsmen, photo editors, and 3D artists. And, as we continue our expansion, Bangkok is a good mid-way point for us between the rest of Asia, Europe, Australia and the USA.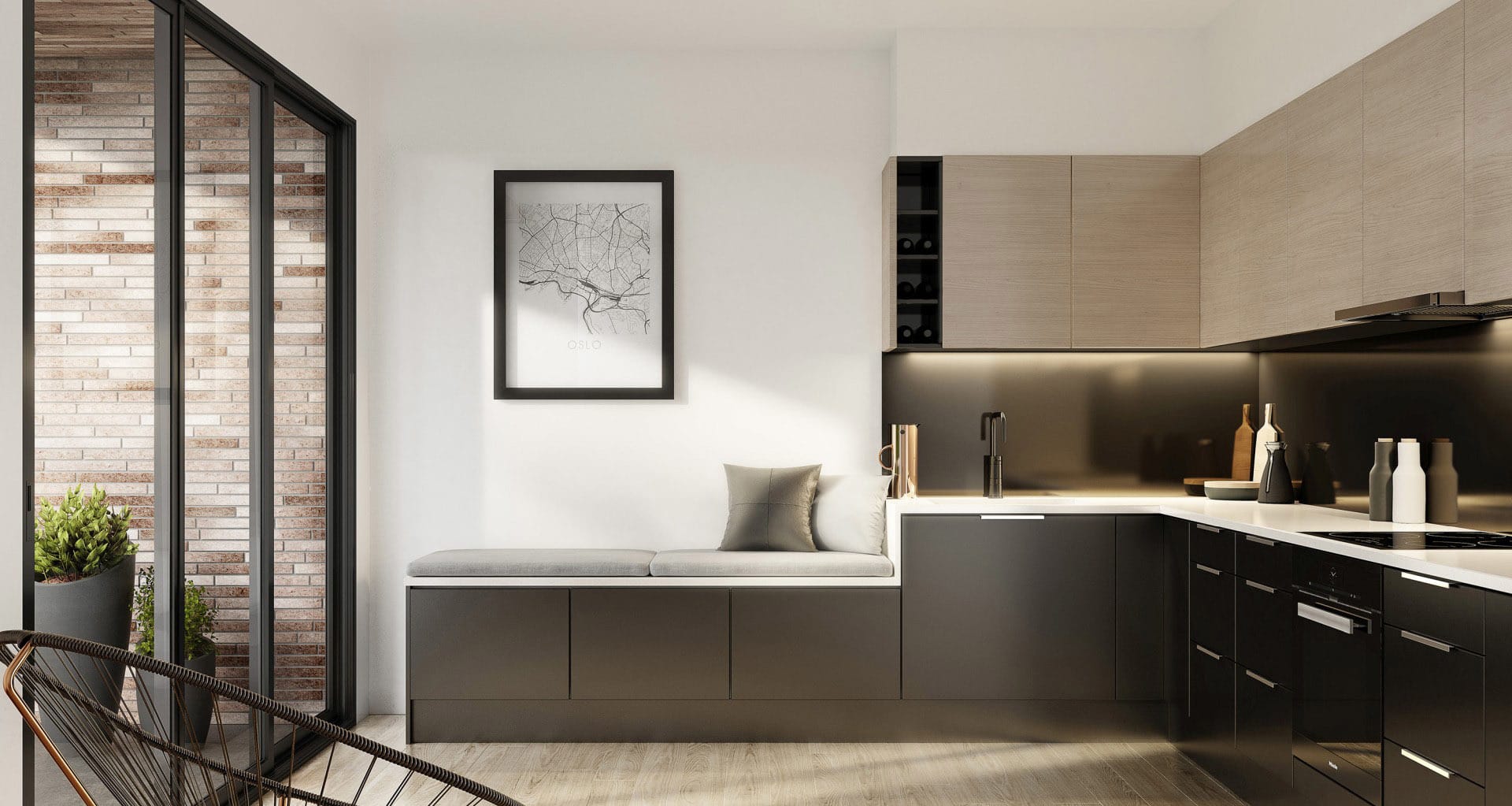 What are the big differences between the Nordic and Australian markets?
The major differences between the two markets are interior styles and the camera angles used to capture the property. In Australia they tend to go for a minimalist approach, limiting personal items, and giving it that 'not lived in look'. In terms of camera angles they will place the camera wherever they see fit to make a shot aesthetically pleasing.
In the Nordic market the 'lived in look' is very big. Personal items are often left in the image to give an example of the lifestyle the owner of the home could have, and camera angles are fixed to shoot what the client wants to see.

What kind of projects do you work on?
We do everything from house facades to major towers. We're focused on residential projects at the moment, but we're looking at retail or commercial in the future. Our core work is medium to high density height of construction, from multiple buildings within an area to big towers. Large estates are another component, and sometimes these take in park areas too.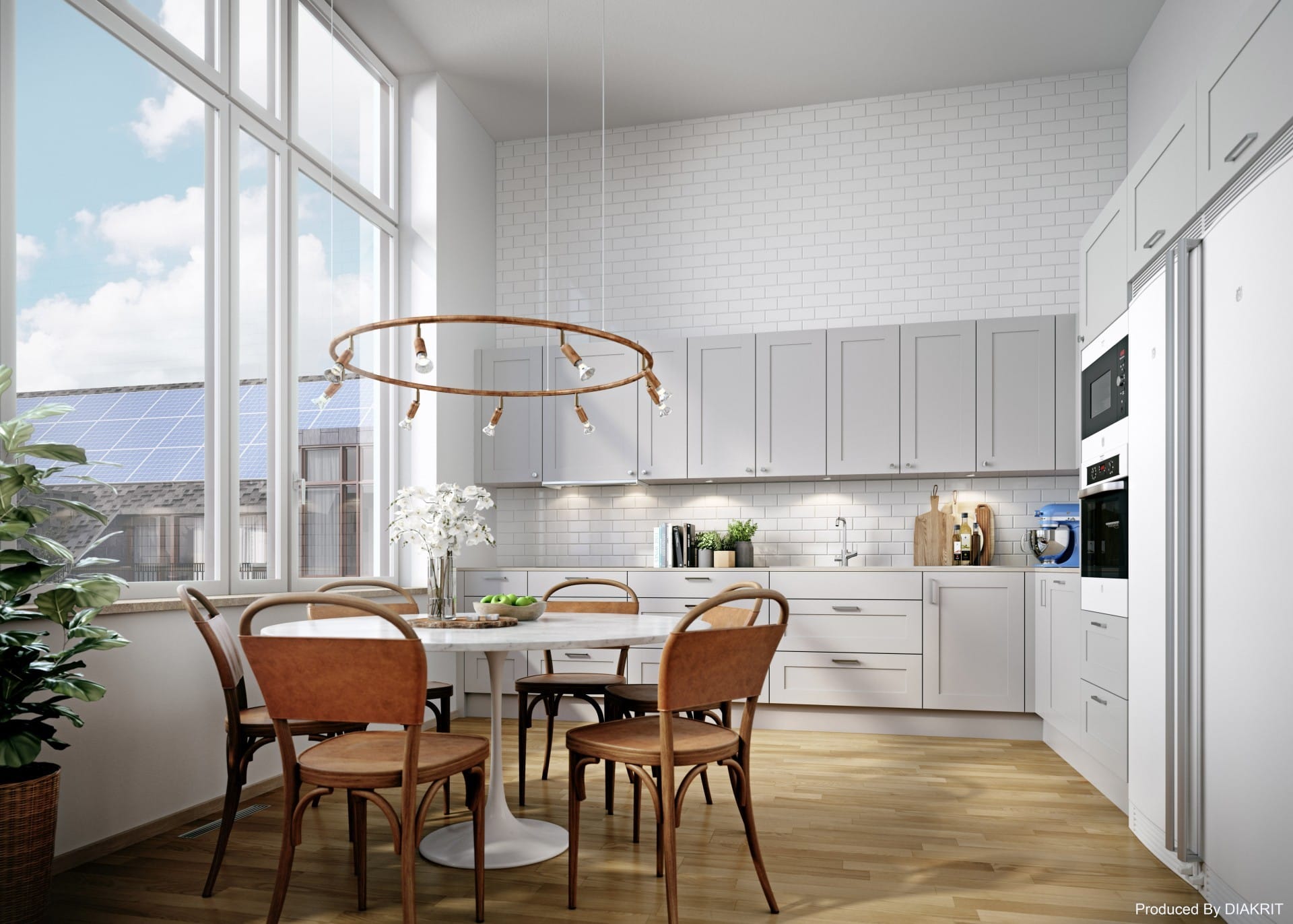 Could you give me some examples of the creative decisions you've made on projects?
I've implemented many creative elements within projects over the years in my career, from giant women stepping out of screens, having Alice in Wonderland as an inspiration, to sketching with light.
I think there's going to be a big push in the arch vis industry, especially in Australia, and certainly from DIAKRIT, to look at ways that we can be more creative and expressive with marketing projects. As opposed to: "Here's a photorealistic render, your brochure looks great, and the building looks real—but there's no sense of creativity to it."


What do you like about V-Ray for this kind of work?

Typically when I'm doing a render I don't go past the light cache stage. I can see pretty much everything I need to see just in a light cache. Sometimes I set a progressive render for a few minutes, and that's enough to get a sense of how the image is going to end up.
I just love the speed at which V-Ray can just show me something very, very quickly.

Zac Arato, DIAKRIT
Is V-Ray a big thing in Asian architectural visualization?
In Thailand, Malaysia, Indonesia and Vietnam it's absolutely huge. I know a number of companies in various countries that are utilising the tool sets within V-Ray. One, in particular, is a friend of mine who is a director of a studio in Malaysia. V-Ray's features and speed provide the best solution for his production pipeline.

DIAKRIT has a VR department. How do you think this medium will change arch viz?
We currently have a number of VR and Panorama solutions that we produce for various markets. What is exciting about these solutions is that they offer a new level of depth to our traditional media products. We are developing new products with Gear VR, HTC Vive and HoloLens. It really is exciting to see all these amazing technologies emerge and how we can develop products to showcase clients projects. We're using V-Ray stereoscopic rendering, Unity and Unreal to drive the development of these new products.