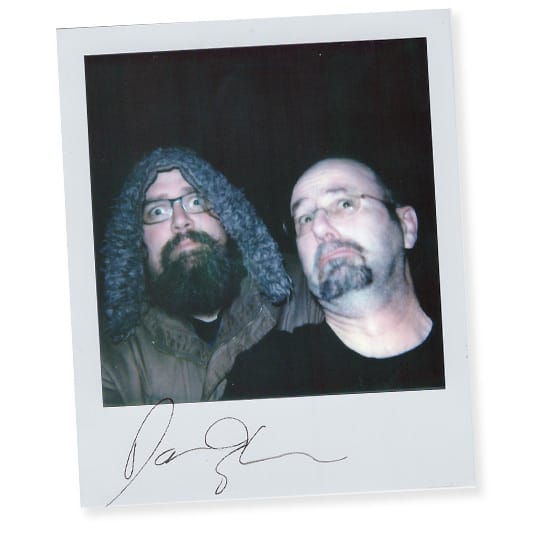 A bottle of Trader Joe's Blended Scotch Whisky fuels Chris and Dan Thron for this in-depth discussion of Blade Runner 2049. Like its 1982 predecessor, 2049 is an eye-catching and thought-provoking movie which tackles themes of identity, emotion and mortality in a dystopic, dysfunctional metropolis. And, like its forebear, it's underperformed at the box office — although it's clearly destined for cult status.
In typical Dan and Chris fashion, Blade Runner 2049 is thoroughly dissected, leaving no stone unturned and no replicant unretired. They talk about how the iconography, ideology and characters of Blade Runner are updated to reflect contemporary concerns. Dan discusses his work on the movie, its success in the visual effects category at the Oscars, and how it compares to competing sci-fi films Star Wars: The Last Jedi and The War for the Planet of the Apes.
There are inevitably a few spoilers, but Dan and Chris have some interesting theories about the film's more ambiguous moments. By the end, you'll want to step into 2049's world again.
Links: