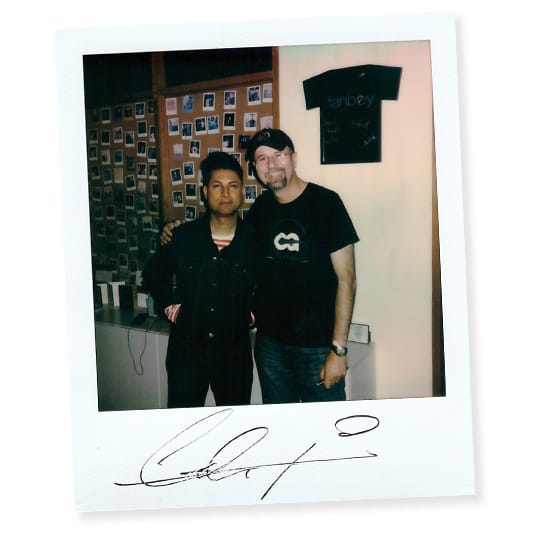 From the age of two, Colin Aguiar has been fascinated by music. It's an obsession which has paid off: over the past 20 years he's scored numerous projects and worked with mentor Mychael Danna on films including Life of Pi. His talent caught the attention of Construct director Kevin Margo who called on his abilities to create an experimental score for his groundbreaking short film.
In this podcast, Colin joins Construct producer Chris Nichols for a chat about the process of creating its score, including some of the challenges of adding dubstep elements, creating themes for specific characters, and working from a temp score. The discussion opens up into a wider discussion of music in general where Colin reveals how he loves everything from North African to German experimental to US industrial styles, and talks about some of his all-time favorite composers.
Scores are an oft-overlooked part of cinema, and Colin gives a huge amount of insight into the most important elements of movie music.
Links:
Colin Aguiar's website >
Colin Aguiar's IMDB >
Colin Aguiar's Soundcloud >