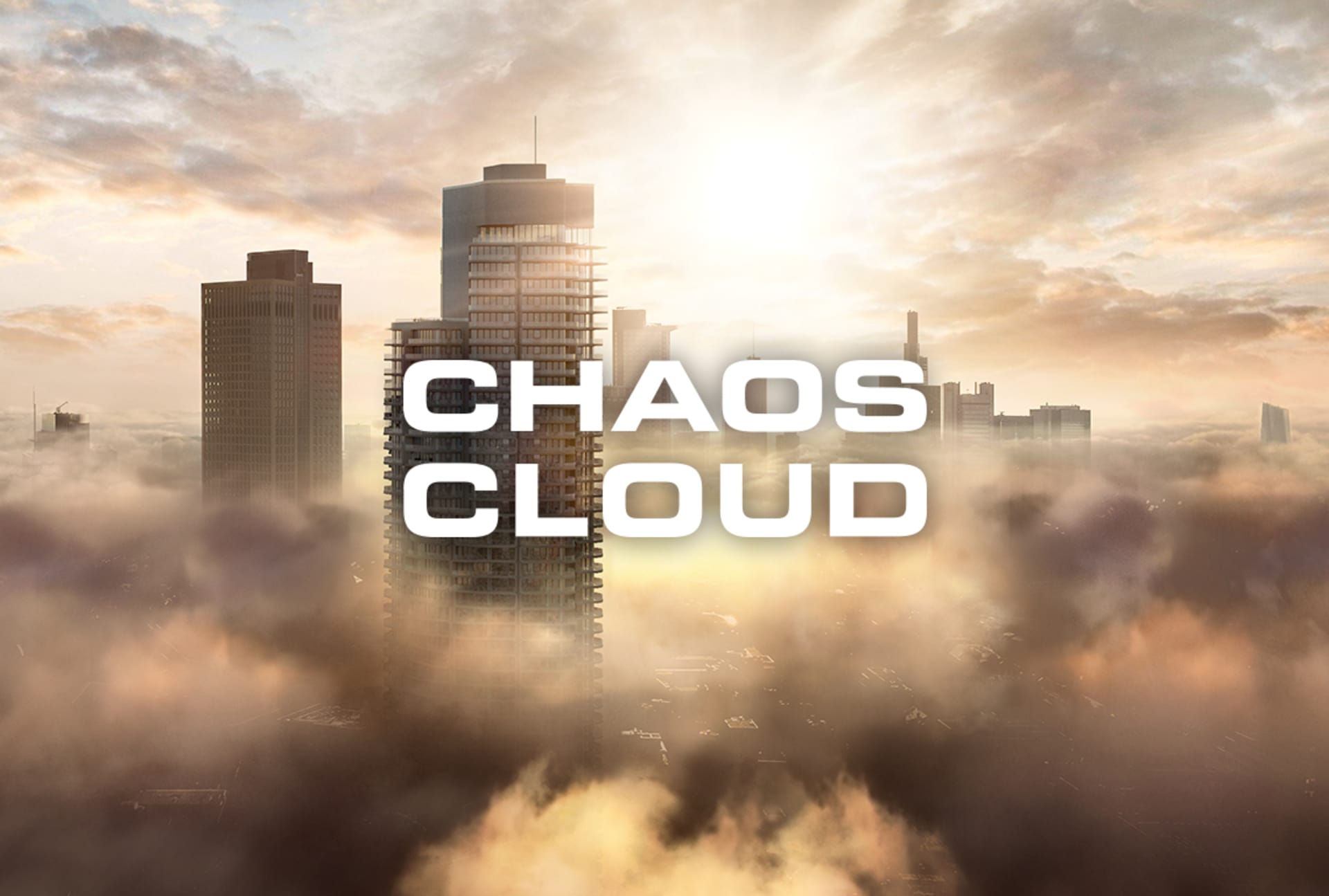 We've launched Chaos Cloud, an intuitive new cloud rendering service designed to help artists and designers visualize anything they want, from anywhere. With one click, you can tap into the unlimited power of the cloud to render immediately, hit deadlines and finish faster than ever before.
Chaos Cloud is backed by five years of R&D and an extensive beta program that saw users render six million frames and over 500,000 jobs over the course of six months. Thanks to these tests, you can render an entire animation in the time it takes to render a single frame, without having to track assets, manage licenses or set up virtual machines.
Get 20 free credits when you try Chaos Cloud
Chaos Cloud is available now and accessible via a button within V-Ray for 3ds Max, Maya, Rhino, Cinema 4D, Revit, Modo, Houdini [beta] and SketchUp (Next and 3.6 editions).

Chaos Cloud features include:
SmartSync
With SmartSync technology, data only needs to be uploaded once to the Chaos Cloud. After that, only the parts of a scene that change will need to be resynced, keeping upload times to the absolute minimum and ensuring quick iterations as you work.
SmartVault
All data uploaded through Chaos Cloud is stored in its secure SmartVault database for easy recall and additional renders. SmartVault keeps track of asset "fingerprints," so they never need to be uploaded again – regardless of how they're named, what scene they're used in, or where they're located locally.
Live View and Remote Control
Since the Chaos Cloud interface is entirely browser-based, you can control it from almost any device, including a smartphone. With Live View and Remote Control, users can monitor progress, preview images, pause or even cancel renders from anywhere with an internet connection.

Pricing
Unlike some cloud rendering services, pricing for Chaos Cloud is all-inclusive. There are no hidden fees or extra charges for licensing, uploads, downloads, storage or starting your render job immediately. You can purchase packages of Chaos Cloud credits, which are available with volume discounts. Right now, packages begin at $100 for 100 credits and prices go as low as 55 cents per credit for larger packages.
Since every scene is different, we've compiled a gallery of samples to help you see how render times and credit cost vary by scene.