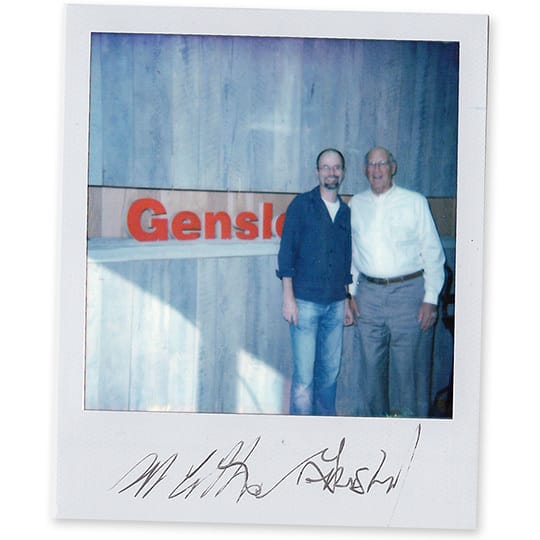 Building businesses with a true legend of the world of architecture
Art Gensler's name will be familiar to architects and designers, but if you haven't heard of him, here's a rundown. In 1965, Art founded M. Arthur Gensler Jr. & Associates, which is now the world's biggest architecture firm in terms of revenue. It creates everything from wine bottle labels to the biggest buildings in the world. Chances are you've set foot in a Gensler-designed space at some point in your life, be it a Gap store or the Shanghai Tower.
Despite the enormous success of his company, Art comes across as humble and amiable in this interview with Chris. This genial nature extends to the whole company—it was years ahead of Apple and Google in valuing its employees, and providing nice surroundings where they could be creative and productive. As well as talking about his company, Art also tells Chris about how he played a round of golf with Arnold Palmer, and his book on the principles which have made Gensler so successful.
Links: