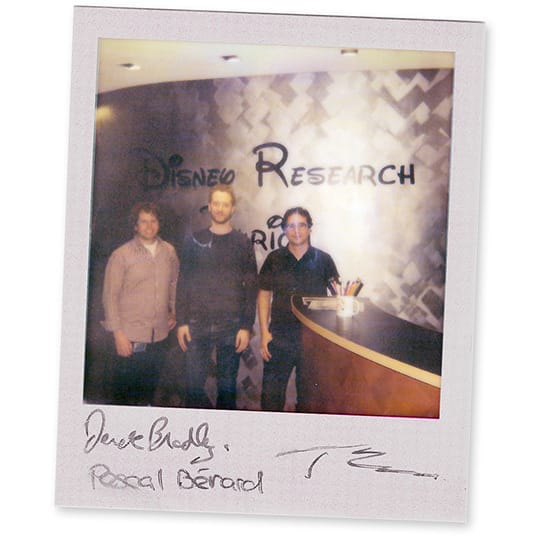 The Disneyfication of digital humans
It goes without saying that Disney is a huge, multinational corporation with fingers in an increasing number of pies: Lucasfilm and Marvel Studios have both been incorporated into the Disney umbrella, and it runs everything from cruise ships and TV channels.
An interesting offshoot of this is Disney Research. Headquartered in the Swiss city of Zürich, it specializes in creating computer graphics. It makes sense: Disney's cinematic output is now almost totally CG, and advances in technology can be passed directly onto feature films and animations.
In this podcast, Chris talks to Thabo Beeler and Pascal Bérard, who have made some pretty significant advances in digital humans. Including Derek Bradley who was not able to join the podcast, they are all member of the Digital Human League. They discuss the surprising intricacy of human hair, the oft-underestimated importance of realistic eyeballs, the challenges of capturing actors who can't stay still for long periods of time, and how their work has influenced different areas, including the Wikihuman project.
Also, Chris reveals that you can buy a Swiss Army Knife after you've passed Swiss airport security. Perfect for cutting up that Toblerone.
Links:
Videos of research papers