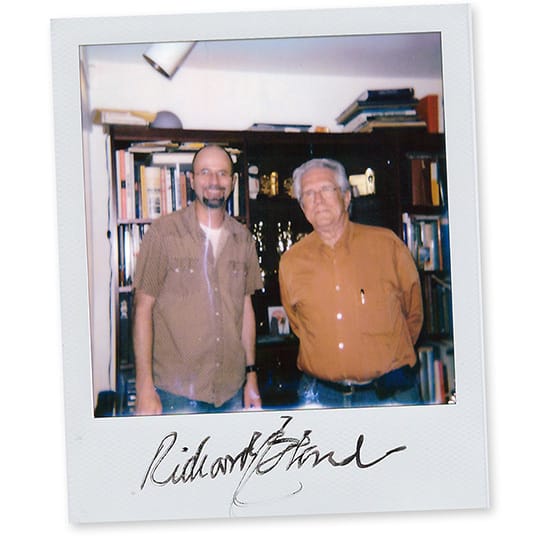 The incredible career of one of the most important people in the visual effects industry
Of all the podcast guests thus far, Richard Edlund's got to have the most amazing voice. He sounds so bassy and gravelly that he could certainly pick up a second job as a trailer voiceover guy.
Not that he'd need to. As he explains to Chris Nichols, his story includes throwing depth charges off battleships, designing Star Trek's alphabet, driving San Francisco cable cars, making experimental movies, and even inventing the Pignose guitar amp.
Richard later turned his considerable talents to the visual effects industry, where he was nominated for 10 Visual Effects Oscars, winning 4 of them for Star Wars, The Empire Strikes Back, Raiders of the Lost Ark, and Return of the Jedi. He went on to set up Boss Studios, an effects house which successfully made the transition from practical to digital workflows through its work on Die Hard, Ghost, and Alien 3.
Richard is now chairman of the visual effects branch of the Academy of Motion Picture Arts and Sciences, and he talks about the challenges modern effects pose to board members. It's an awesome and fascinating 80 minutes – and we recommend turning the bass up to feel the full thunderous effect of Richard's magnificent vocal chords.