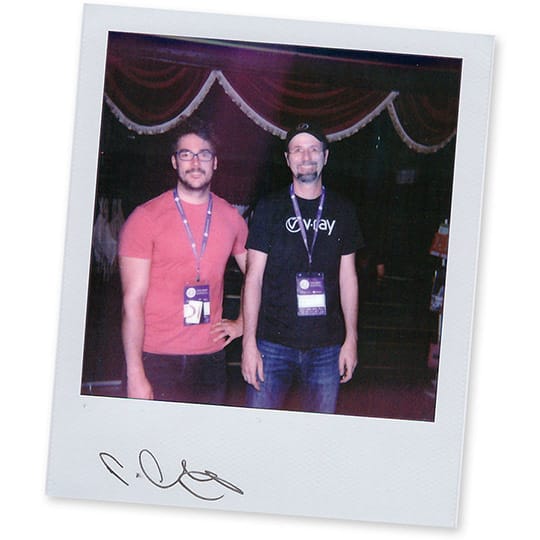 Co-founder of innovative arch viz and filmmaking studio talks to Chris about Corona, collaboration, and how to build virtual worlds
Paul Nicholls is a third of the team behind Factory Fifteen, a London-based directing collective and arch viz and production studio. From a background in architecture, Paul has made a name for himself in creating ambitious short and feature-length films, music videos and VR experiences.
In this podcast, recorded at the D2 Conference in Vienna, Paul talks about how Factory Fifteen was formed, the numerous awards it's won for its groundbreaking projects, and how he uses Tiltbrush to sketch in virtual reality without any aches and pains. He also poses some pertinent technical and business questions about what Chaos Group's acquisition of Render Legion's Corona will mean for users.
Paul finishes with a few hints as to the exciting design-driven direction Factory Fifteen will take in the future.

Links: