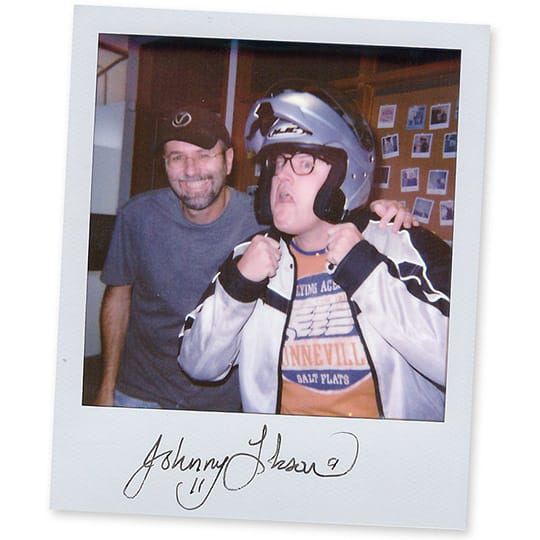 The James Bond of the VFX industry talks about his work on the Matrix, X-Men and How the Grinch Stole Christmas
Johnny Gibson has created ballistic missile detection software, worked on stealth bombers, and covertly filmed on the Russia/China border. These might sound like missions assigned to a secret agent, but Johnny's actually a VFX artist and supervisor, and in this podcast he discusses his incredible career with Chris.
Having worked on over 30 feature films, including Fight Club, Transformers and three X-Men movies, Johnny has a unique insight into the effects industry. He talks about what a technical director does, why the best people aren't necessarily on the biggest movies, and how rotoscoping is a great fundamental skill to have.
It's a gripping episode, full of amusing anecdotes, and revelations of when Johnny and Chris's career paths met.

Links: