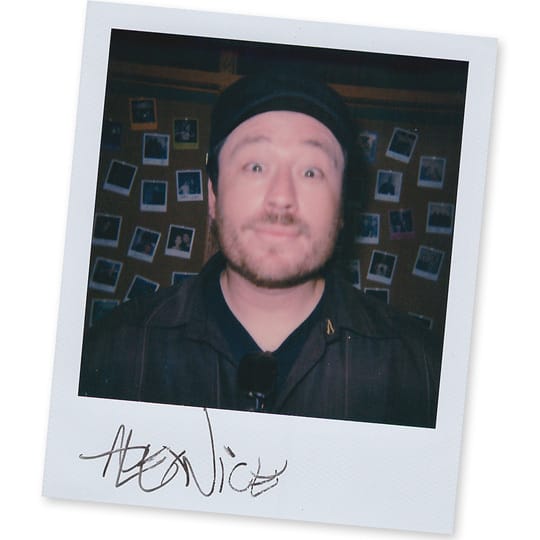 Elysium and Pacific Rim artist talks VR, VFX, and Concept Art
Multitalented VFX artist Alex Nice's career began in the very early days of 3D Studio on a 386 computer — complete with vigorous turbo button action. After a rebellious phase as an amateur tattoo artist, he settled into a role as a 3D generalist at Sway Studio via a stint in courtroom animations.
Alex recently served as art director for innovative effects studio Magnopus, alongside previous podcast guests Sally Slade and Ben Grossmann. He's also worked on matte paintings for movies such as 2012, Hugo, Elysium, Pacific Rim and a tantalizing upcoming sci-fi project.
He recently joined the Art Director's guild doing concept art and tells Chris how astounding it is to see his concept art come to life as a million-dollar film set, how VR has dramatically changed the way he works with directors, and they discuss future of the VFX industry in Hollywood and beyond.

Links: