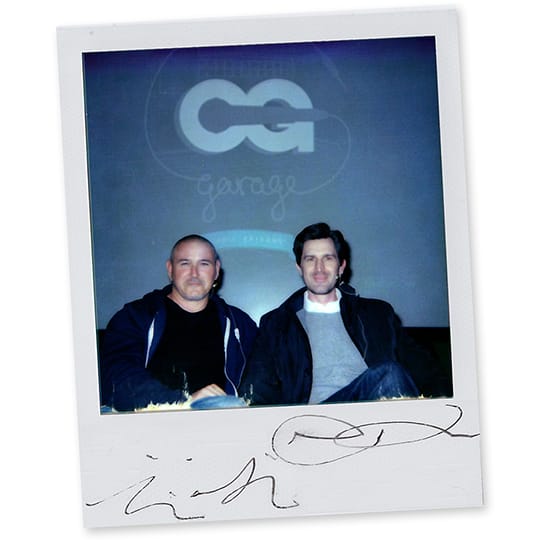 Celebratory 100th episode with legendary directors Tim Miller and Joseph Kosinski
Since November 2, 2014, Chris Nichols has interviewed 99 people for the CG Garage Podcast. Legendary photography Norman Seeff, architectural pioneer Art Gensler and director Wes Ball are among some of the big name guests who've graced the Chaos Group recording suite. But it's also served as a platform to discuss the deeper and more esoteric nature of just about anything CG related, as well as Chaos Group's new products.
For this extra special live episode, Chris' guests are two of the hottest directors in Hollywood right now: Tim Miller ("Deadpool") and Joseph Kosinski("TRON: Legacy," "Oblivion"). Both come from backgrounds in CGI and VFX, and they offer indispensable insights on how Hollywood works.
Tim talks about the casualties of Blur Studio's Nerf battles, why he's not involved in "Deadpool 2," and the tantalizing animated sci-fi project he's working on next. In his podcast debut, Joe tells us about his rise from architectural imagery to cutting-edge blockbusters, and "Granite Mountain," his forthcoming feature film.
You should tune in whether it's your first or your hundredth listen. And here's to another 100 podcasts!
Links:
Livestream of event:
Joseph Kosinski's Halo 3 spot:
Deadpool Opening: