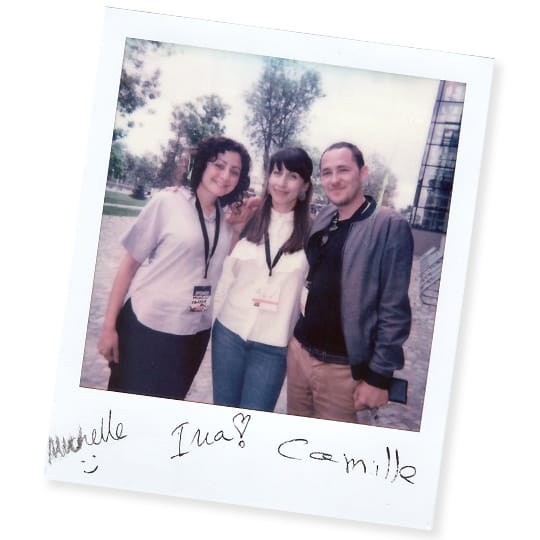 Creative studio Squint/Opera has many talents: as well as creating playful, story-driven arch viz films it has produced kids TV series Messy Goes to Okido, and it even runs a bar in south-east London. Recorded at Total Chaos, this podcast features three of the company's 3D artists: Michelle Obayda, Camille Lymer, and Zlatina Pancheva
Drawing from their experience working with Bjarke Ingels (BIG) on the incredible Spiral skyscraper in New York, the trio tell Chris about how they combine 3D, motion graphics and live action footage to create charming, humorous videos. They discuss how they took a more tactful approach to BIG's The Dryline, an ambitious project to protect Manhattan from flooding caused by superstorms like Hurricane Sandy.
The Squint/Opera team also talk about working on Elon Musk's Hyperloop One, how they've adapted their unique style to virtual reality. It's a fun and engaging podcast, and it makes Squint/Opera sound like a great place to work.
Links: