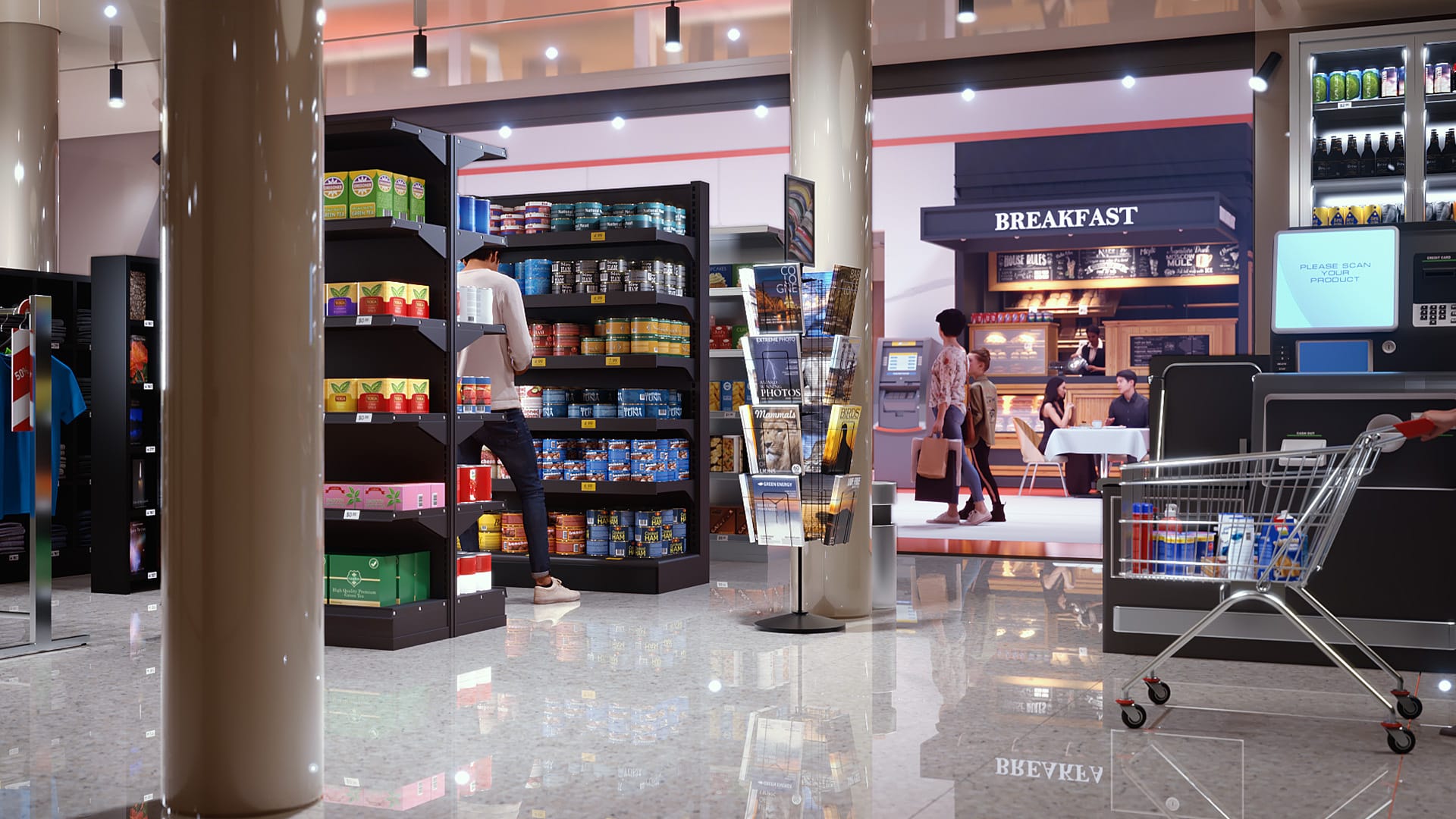 Chaos Cosmos just keeps expanding! We've added hundreds new high-quality assets that make it easier than ever to create your most amazing renders, whether it's a cozy home office or a big-box store.
First up, we're proud to announce a new brand in Chaos Cosmos: Lumina. Over the past 45 years, this Italian company's iconic table lamps have become a fixture on the desks of the world's top architects and designers. Now, you too can make use of the timeless combination of simplicity, form, function in Lumina's designs.
Joining Lumina is Haworth, a Michigan-based office furniture company that has added 30 items to the Chaos Cosmos library. With over 70 years of experience in the industry, its designs marry classic sensibilities with modern materials and techniques.
You'll also find a new retail category in Chaos Cosmos. These items, including shelves, kiosks, supermarket refrigerators and more, make it easy to design and populate stores. Last but not least, our partner CGAxis has added over 200 new assets.
Stay tuned for more Chaos Cosmos updates!