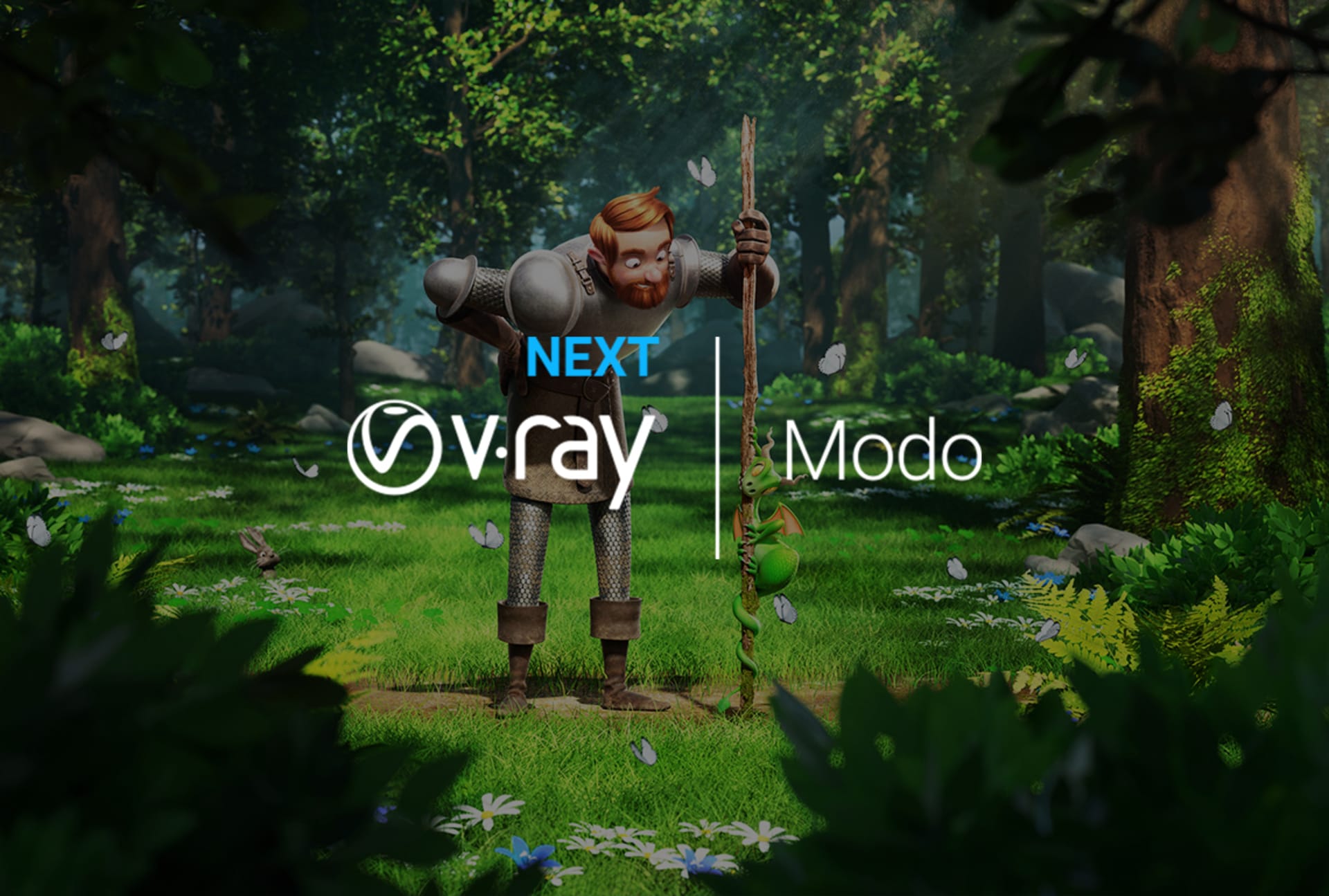 With V-Ray Next for Modo, we've created a faster and smarter version of your favorite Modo renderer. It's packed with performance boosts, new materials and intelligent tech which can help you develop your ideas quickly and deliver great final results — without jumping through technical hoops. And now you can smoothly transfer assets between Modo and other applications, such as 3ds Max and Maya, so you can add finishing touches in your preferred environment.

Try V-Ray Next for Modo

HEADLINE FEATURES IN V-RAY NEXT FOR MODO INCLUDE:
ADAPTIVE DOME LIGHT
Faster, cleaner and more accurate image-based lighting using V-Ray Scene Intelligence without the need to add Portal lights for interior scenes.
NEW MATERIALS
Render realistic-looking hair with the Physical Hair Material. Plus, the standard V-Ray Material adds new Metalness reflection controls to support PBR shader workflows.
2X FASTER GPU RENDERING
Fast new GPU rendering architecture that now supports more high-end production features.
BETTER DENOISING
With the new NVIDIA AI Denoiser*, V-Ray delivers instant feedback in the viewport IPR with less noise, so you get cleaner images while you design. And you can denoise individual render elements for added control in compositing.
NEW EFFECTS
Glare and bloom lens effects have been fully redesigned to be faster and more accurate, the Rolling Shutter can emulate the warped motion blur effects common in digital video and cell phone cameras, and the Toon Shader now includes more options for line control.
..AND MORE
Check out all the new features of V-Ray Next for Modo.

*Windows only