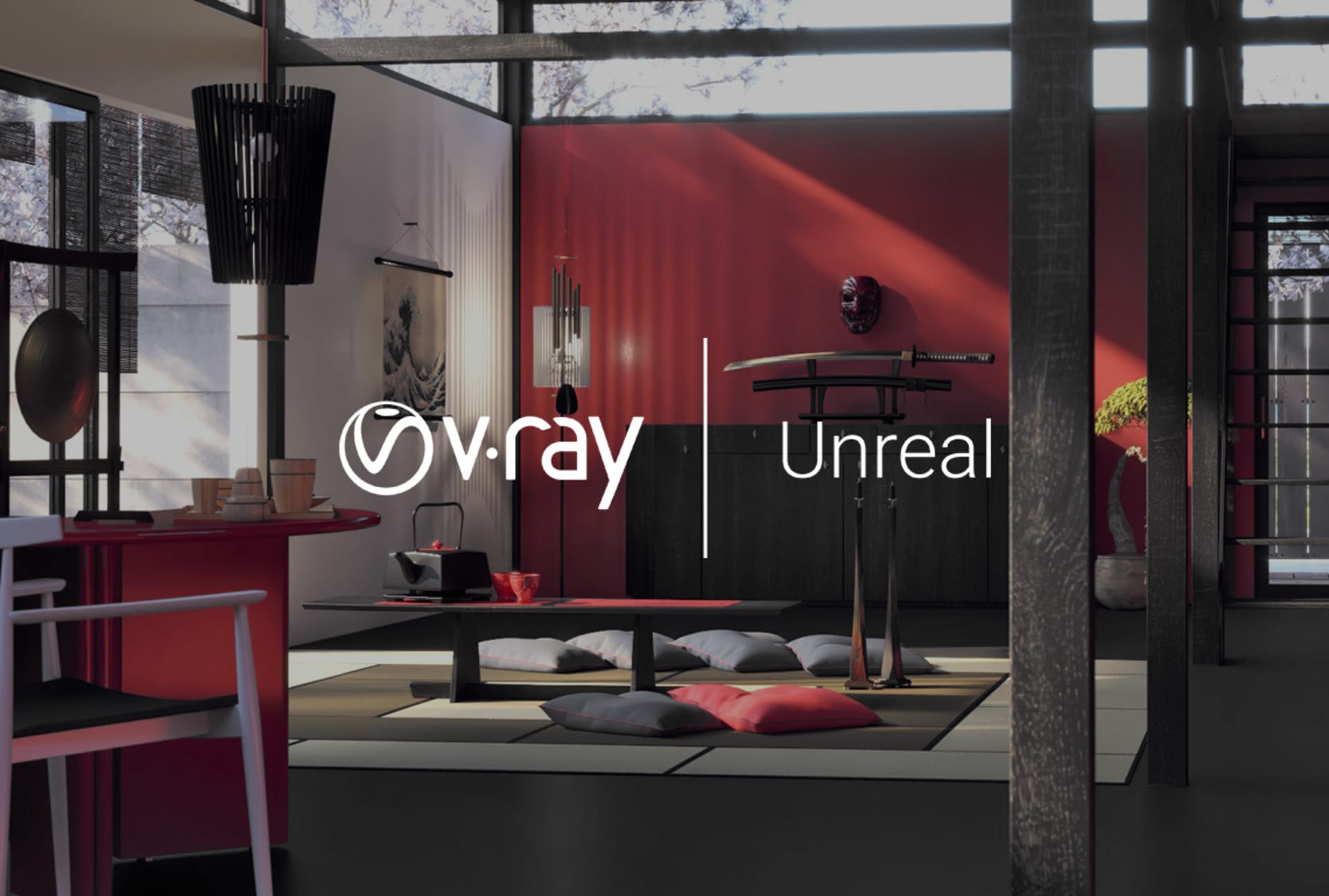 Architecture, automotive and visual effects artists can quickly turn their V-Ray content into immersive experiences with V-Ray for Unreal.
With V-Ray for Unreal, artists and designers can import V-Ray scenes from 3ds Max, Maya and SketchUp into the Unreal Editor without learning new workflows. Once there, users have access to the full power of V-Ray Next, making it possible to create accurate ray-traced visuals directly from the Unreal Editor.
After designing a scene in V-Ray, you can import every part of the scene file into the Unreal Editor using V-Ray for Unreal. V-Ray lights and materials are automatically converted into their real-time equivalents, and maintain a smart connection to the originals ensuring high-fidelity stills and animations at render time.
The official launch introduces V-Ray Light Baking, a powerful feature that bakes V-Ray lights (including IES) directly into Unreal for incredible-looking real-time. Unlike other light-baking implementations, V-Ray Light Baking maintains V-Ray accuracy, ensuring a lifelike, physically based result for real-time experiences and VR.

Download a trial

Features Include:

Accurate Lighting – Render your Unreal scenes with physically accurate, ray-traced lighting that matches your designs.

Global Illumination – Render realistic bounced light using V-Ray's Brute Force and proprietary Light Cache global illumination.

Rendering Animation – Render sequences from the Unreal Sequence Editor to create V-Ray-quality, ray-traced animated cinematics. Deforming objects can also be rendered using V-Ray Proxy objects.

GPU+CPU Rendering – Render on all your hardware, with support for CPUs, NVIDIA GPUs, or a combination of both.

Unreal Foliage Support –Compatible with Unreal's native foliage system for rendering large environments and landscapes. Support for animated foliage coming soon.

V-Ray Proxy Support – Load high-resolution assets at render time using memory-efficient V-Ray Proxy objects.

Render Elements – Supports a wide range of render elements for better artistic and technical control in compositing.

Distributed Rendering – Leverage the power of multiple machines to speed up rendering and light baking.

Find out more