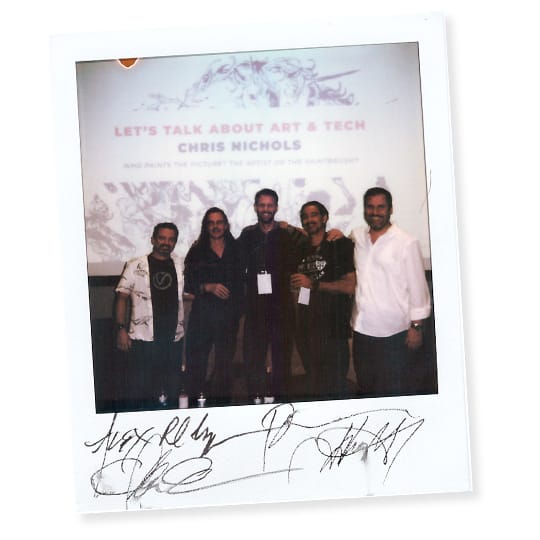 THU festival is a wonderful place filled with inspiring things; among them this year was this deep-dive panel discussion on the relationship between artists and their tools.
The superstar participants include famed traditional-leaning Visual Artist Phil Hale, visionary Gnomon School Founder Alex Alvarez, and prestigious Hollywood Concept Artist and Production Designer Dylan Cole. Representing the advanced tools today's creators use to build worlds are Lenovo's Media & Entertainment Manager Rob Hoffmann, and Chaos Group's Co-Founder and CEO Peter Mitev.
Chris does a great job of steering the conversation and involving all his guests, and it covers everything from the relationship between traditional and digital art, the evolution of mediums from cave paintings to Zbrush, and how AI and accurate skin shaders are changing the role of the artist. You'll find out about the development process behind V-Ray, and how building software and hardware has many similarities with creating art.

Links:
Phil Hale Studio >
Alex Alvarez >
Dylan Cole >
Lenovo Thinkstation >