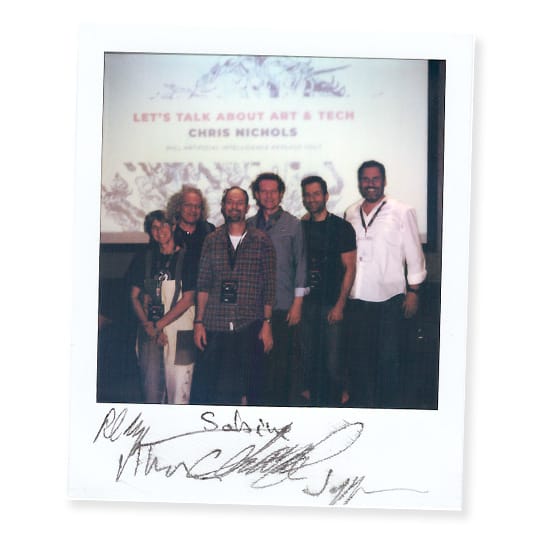 Artificial intelligence has gone from sci-fi subject matter to part of our day-to-day lives via assistant services such as Apple's Siri and machine learning which helps 3D artists create better work more quickly. But is this merely another technological leap forwards, like photography or computer-aided design, or a genuine threat to lives and livelihoods?
That's the question Chris posed to an expert panel at this year's THU festival. Among his guests were Daimler futurologists Sabine Engelhardt and Alexander Mankowsky, CG supervisor-turned-Google technical director Jeff Kember, anatomy specialist Scott Eaton and Lenovo's head of media and entertainment Rob Hoffmann.
This entertaining, informative and occasionally heated debate tackles everything from the intricacies of neural networks and image learning, to the science and psychology of scents, and the way Netflix and Hulu stats help create entertainment precisely calibrated for certain audiences.
Links: