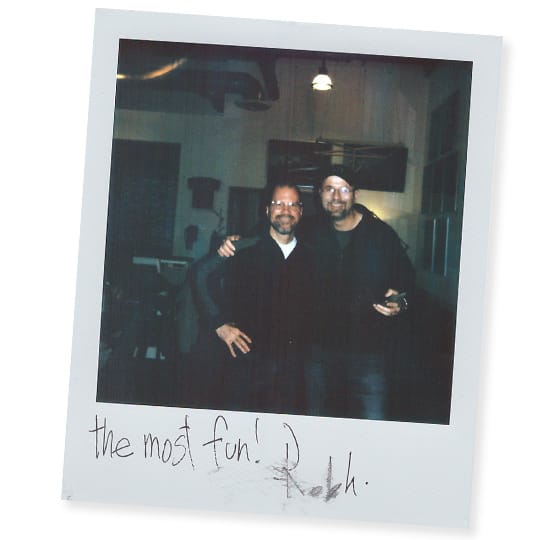 Robh Ruppel has been on Chris's most-wanted podcast guest list for a long time — and it's not hard to see why. This talented designer, concept and visual development artist has a wealth of knowledge and experience, which makes this podcast utterly enthralling from start to finish.
Robh tells Chris about his adventurous career so far. From his early movie experience at effects shop Boss Film Studios to a sojourn to Wisconsin for Dungeons and Dragons; his tenure at Disney and his work at Uncharted games studio Naughty Dog; the roles he played on masterful comic-book movie Spider-Man: Into the Spider-Verse and David Fincher and Tim Miller's upcoming Love, Death, and Robot.
It's Robh's insight into the creative process that truly makes this podcast stand out. Referencing everyone from Sergei Eisenstein to Sergio Leone to Alfonso Cuaron, Robh delves into the technical and artistic choices which produce iconic cinematic imagery. He also talks about how big TVs and streaming services have changed the way entertainment is created and consumed and offers plenty of solid advice to up-and-coming artists.
Links: