We talk to visualization director Knut Ramstad about this exciting company and its work on the world's busiest airport.

What does Nordic do differently to other architectural companies?

Our vision is to create long lasting, sustainable and high quality design solutions, based on the highest professional and architectural values, with a strong focus on the public and the user.

We work hard to maintain and further develop an office culture which continually seeks out new challenges, and allows for new generations of architects to thrive and mature. I think the way we encourage new talent to flourish and grow is a big part of our success.

This philosophy is in our DNA, and it ensures that we're among the leading architectural practices in Scandinavia. It will stay with us as we expand within the domestic and international markets.

How do you find new work?

The majority of our past and present projects are as a result of winning national and international architectural competitions. We take part in these to train and refine our design skills, and to win new assignments.

For example, The Knowledge Centre at St. Olav's Hospital in Trondheim won national and international awards for urban planning, universal design, and interior. We hope that next year's opening of two new and spectacular airport terminals also will achieve international recognition, too.

What's Nordic like to work for?

The office culture is very much Scandinavian; we're a non-hierarchic organisation which gives us employees a high degree of freedom–and responsibility. This culture affects the team spirit, as every architect in the design team has influence on the final architectural design.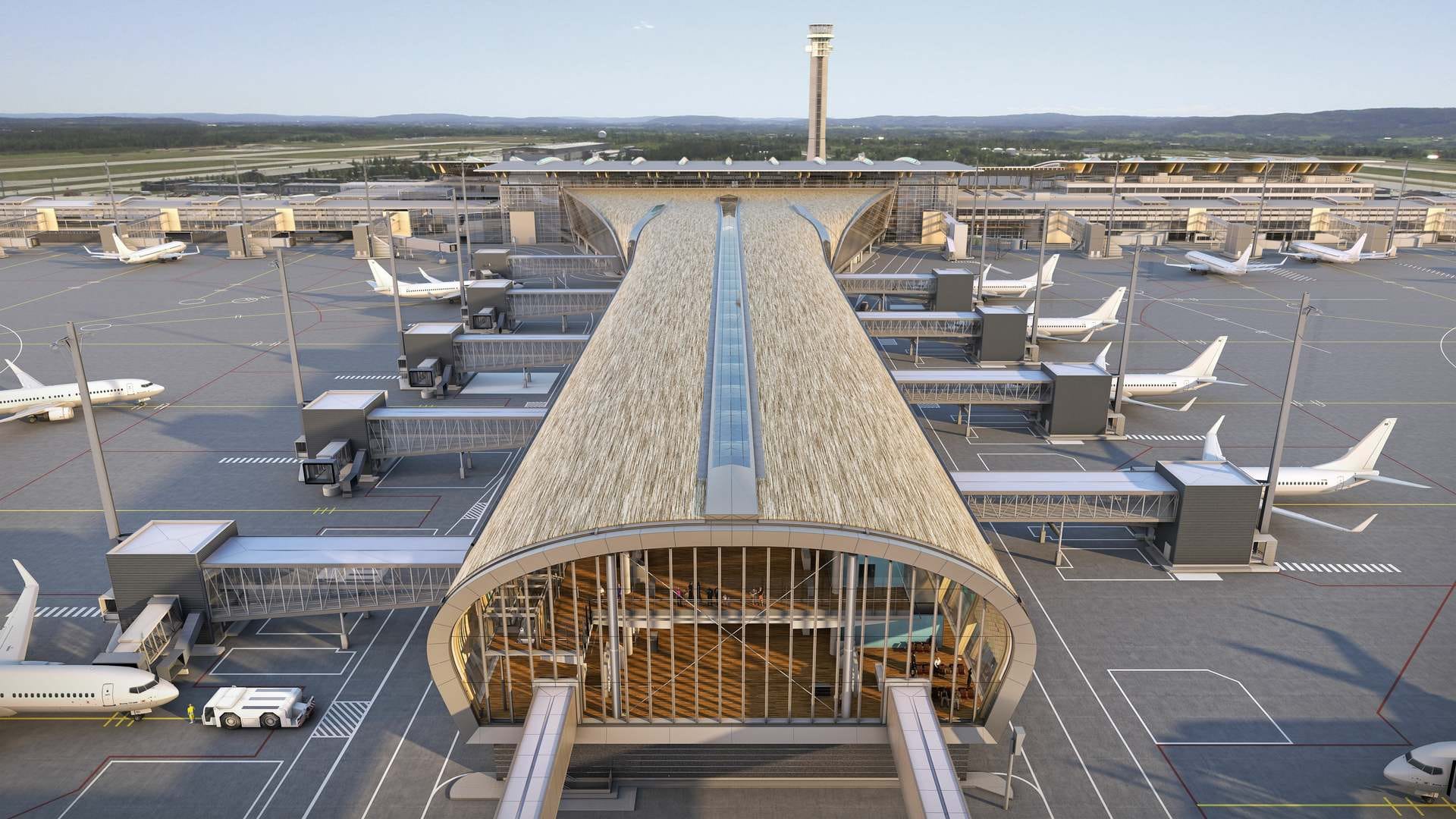 You're working on Istanbul's New Airport, which will become the world's busiest. How have you tackled this project?

The Istanbul New Airport is designed in collaboration with UK companies Haptic and Grimshaw. The terminal is one million meters square, which can make it difficult to give a representative overview while supplying a relevant level of detail.

Complex structures and varying internal spaces is another challenge–the airport contains concourses, lounges, hotel and conference facilities, shopping areas and passenger support facilities.

One of our fundamental principles in designing airports is to use applied textures and quality of light to give a sense of place, and ease orientation for passengers.

Separation of departure and arrivals on different levels is another important element influencing the layout of the airport. Landside and airside connections are defining endpoints of the passenger movement through the terminal. In addition, we have to consider technical facilities and back of house functions.

At the moment we are providing support to the client and the design team when required. Construction started in May 2015, and the airport is scheduled to open in 2018.

Closer to home, you've worked on the expansion of Oslo Airport in Norway. What made this project different to others?

The entire team of client representatives, architects, engineers and project management was collocated near the site, working in very close collaboration over more than five years. This provided the team with the necessary local presence, promoting respect for the exciting architecture and the quality of the site.

Nordic had full leadership of the multidisciplinary team during the design and construction of the original airport, and was again given the opportunity to take on this role. We managed and administrated 40 architects and more than 200 engineers in the expansion project.

This enabled the team to focus heavily on architectural quality and the optimisation of the design process. Another new aspect that differentiated this from earlier similar projects was the extremely ambitious environmental profile of the new terminal. This resulted in a BREEAM (Building Research Establishment Environmental Assessment Method) Excellent certification for the project.


What were its biggest challenges?

The fact that the airport has been in full operation during the expansion project, with a steadily growing annual number of passengers, meant that the design and construction work constantly had to focus on developing provisions while maintaining the passengers' travel experience, security, punctuality and safety. The fact that Oslo Airport has remained Europe's most effective airport throughout the construction period is a great achievement for the entire team.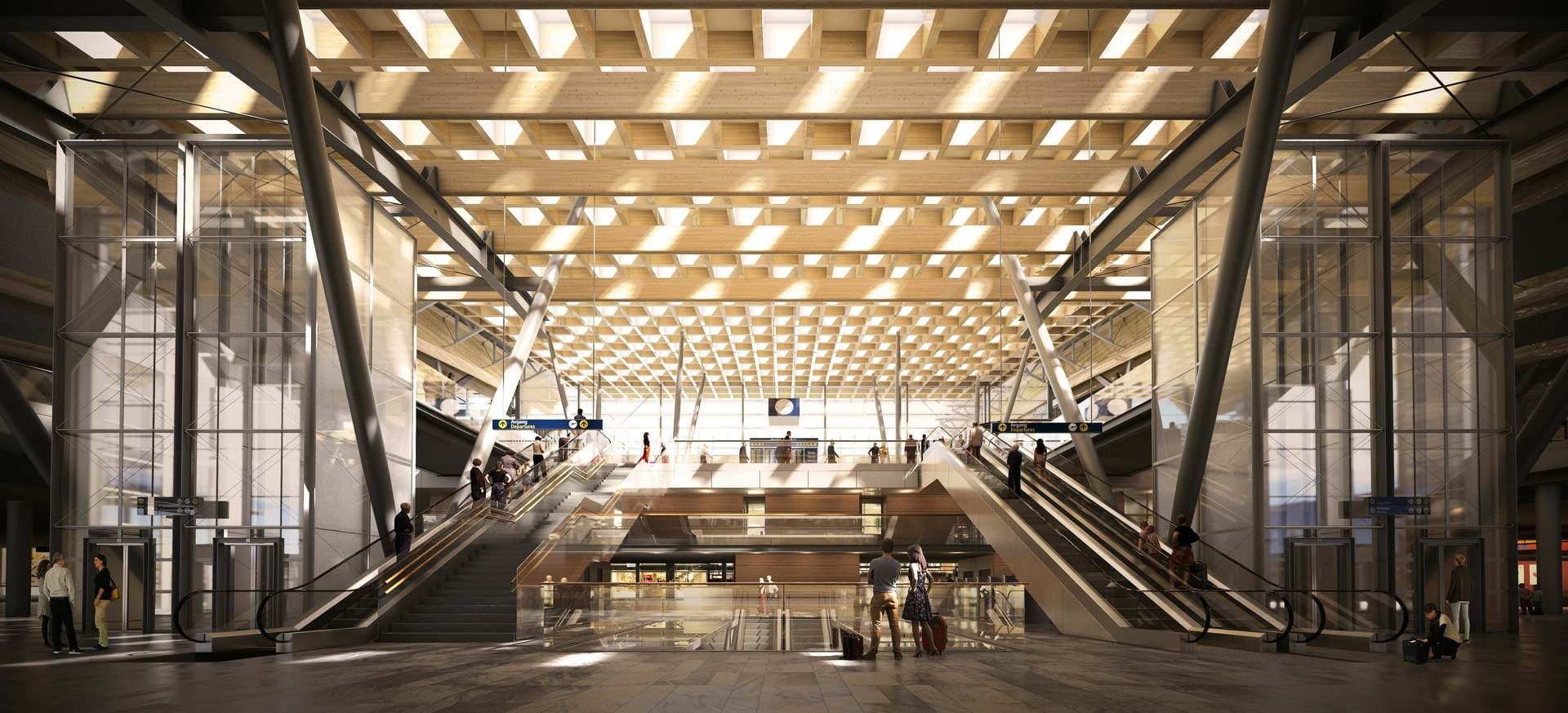 What is the role of 3D visualization at your company?
3D technology allows for amazing design and collaboration possibilities, and it gives us greater confidence in handling more complex projects. At the same time, our users and clients can have a high degree of hands-on involvement.

We have the ability to thoroughly test our ideas and continually refine the concepts until they meet our high-quality standards.

V-Group, our in-house visualization team, is prepared to support the design teams on short notice. The visualization group follows the design process from early sketches to finalization and construction.

What are the main visualization challenges when it comes to visualizing large-scale geometries for airports, hospitals, and urban planning?
Airports always have major technical and artistic challenges, primarily because of their geometric size and complexity, and the sheer number of polygons. Another problem is that the airport visualization assignments normally comprise of both large landscapes and huge and complex structures, as well as detailed interiors.
Our main objective is to create models that are 100% reliable, reflecting the status of the project, and correct in regards to all important aspects. This philosophy allows us to utilize the 3D scene as a very competent decision-making tool, but this can make the early design phases more challenging, especially when there are big changes.

Knut Ramstad, Nordic Office of Architecture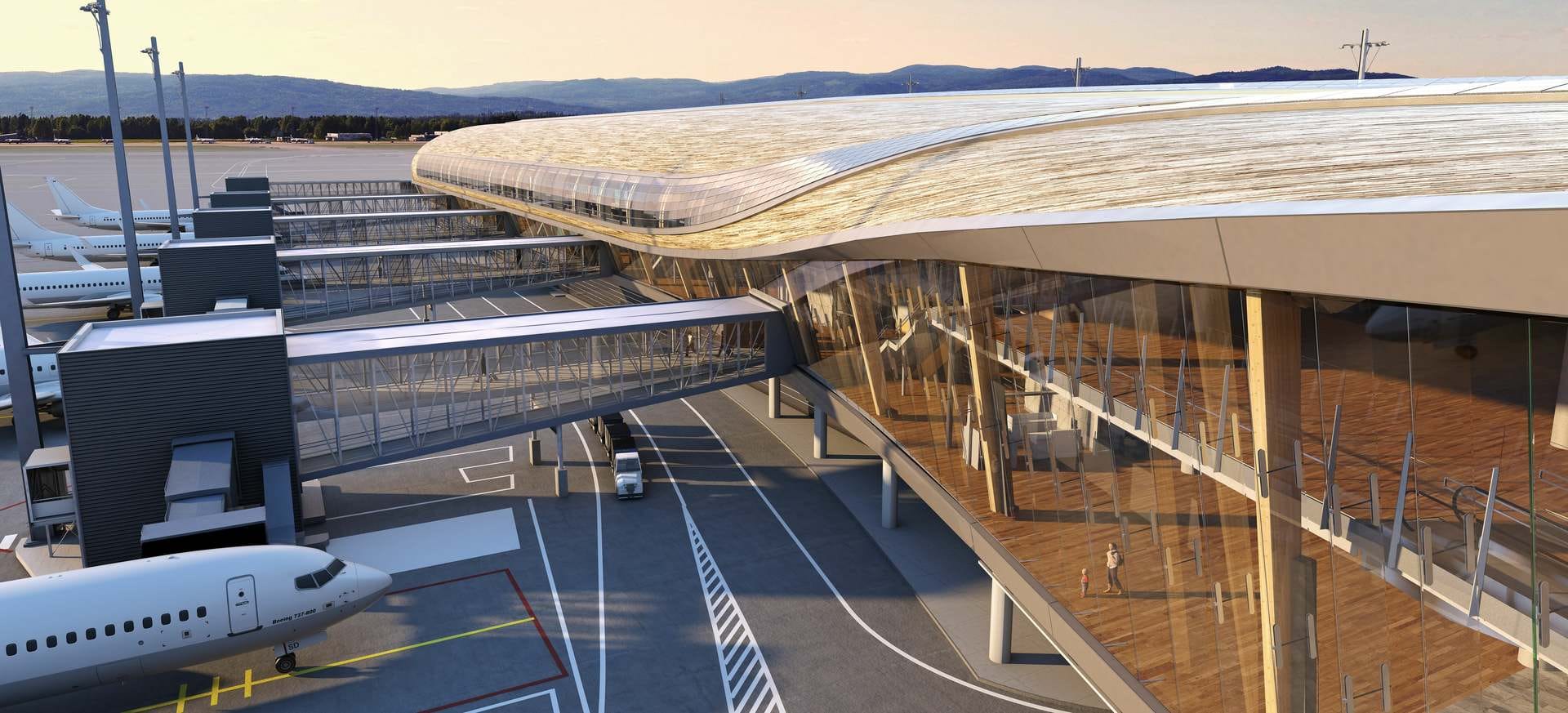 How long have you been using V-Ray and 3ds Max for your visualization needs?
Some of the members of V-Group (myself included) have been using V-Ray since the very early days. We've tried out competing rendering engines, but we always return to V-Ray.

Why do you choose these tools for your 3D workflow?
We value the production friendliness, the fast and ambitious development scheme, the large user base, the number of available tools, and the fact that V-Ray is one of the most predictable, fast and reliable rendering engines that can handle almost anything you throw at it. We are pleased to see that the artistic abilities of 3D architects are of increasing importance but, of course, their technical skills are still essential.

Which V-Ray features do you find most important?
As we normally work under very tight deadlines with several productions running in parallel, we depend upon the predictability in the image quality and rendering time that V-Ray and 3ds Max offer. And we can't live without V-Ray proxies, which allow us to add as much detail as we need to without worrying about poly count or memory issues.

Our default lighting set up is based on dome lights and with V-Ray image based lighting, which gives us clean and noise free images. We value the quality and flexibility of V-Ray materials as our material palettes are custom made for specific projects.

Finally, the V-Ray physical camera imitates the properties of a real camera, which allows us to blend photographs, video and virtual imagery. As we dive deeper into virtual reality, we are excited about the efforts Chaos Groups puts into this development, too!