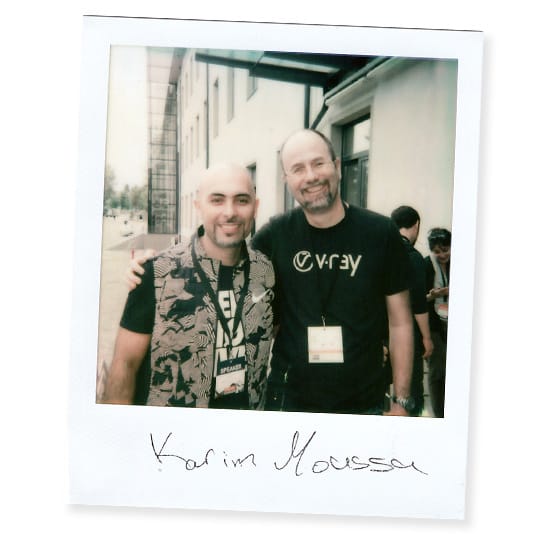 It's not hard to see why Karim Mousa has become one of the world's most respected arch viz artists. His renders and animations for Zaha Hadid, KPF and MVRDV are cinematic, realistic, and spectacular. In this podcast, recorded at Total Chaos, Karim tells Chris how he's carved out a career among some of the best in the business.
Karim and Chris have a lot in common: both have lived in the vibrant city of Cairo, and both pursued arch viz careers. After spending time in Dubai, Karim swapped sand for snow and traveled to Bergen, Norway to work for creative studio MIR. Now, Karim is back in Cairo, where he continues to create eye-popping imagery and videos.
It's an engaging, energetic listen. You'll find out how approaches to architectural visualization have changed over the past few years, the differences between middle eastern and western projects — and how Karim's love of Taekwondo inspired him to create an incredible series of images.
Links: