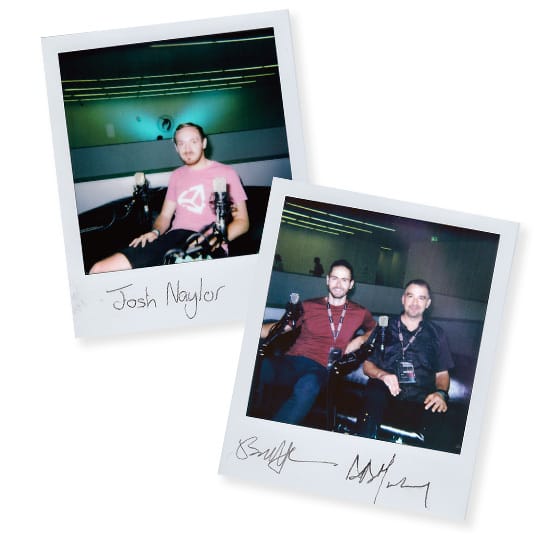 This week's podcast is another THU two-parter, recorded with Unity's Josh Naylor and Angus Mackay, and Oculus Medium's Brian Sharp.
As an evangelist for Unity, Josh has one of the best jobs in the world. He travels to global conferences and high-tech organizations — including NASA — to discuss the benefits of the Unity engine. In his three years at the company, he's seen Unity evolve from a game development platform to a tool for research, entertainment and training, and he talks about how its ease of use, versatility and low cost have helped it build a passionate community of users.
One of the fruits of Unity's success is VR modeling tool Oculus Medium. As its engineer and director Brian Sharp explains in part two, Medium was prototyped on Unity's VR platform. Brian and Unity product marketing manager Angus Mackay discuss how they're building a platform which feels familiar to artists, as well as the Inception-like conundrum of creating engines within engines, and the future of rasterization and ray tracing.
Links:
Make It So: Interaction Design Lessons from Science Fiction >