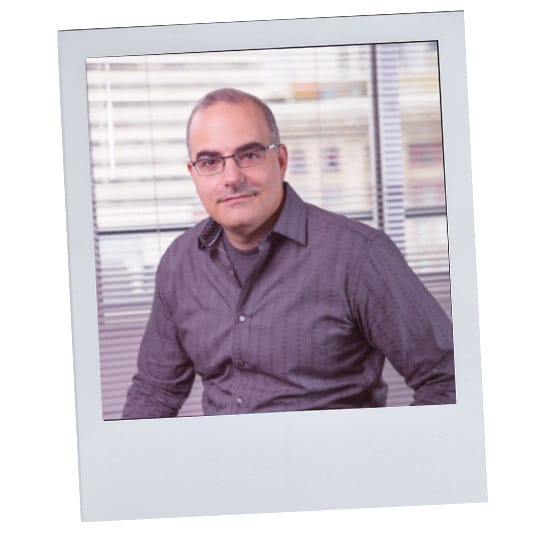 Meet the tech genius who's simplifying meetings in VR.
We're only just starting to tap into the power of VR for collaboration in architecture — but there are many, many hurdles along the way. For instance: How do you get everyone into the same shared space? How do you represent attendees? How do you point things out within this virtual space? And how do you get tech-phobic participants to embrace the medium without getting scared or frustrated?
Entrepreneur, strategist, inventor — and former Ninja Turtle — John San Giovanni's company Visual Vocal is revolutionizing this meeting space by making things as simple as possible. Download the app and it syncs with others via clever audio fingerprint tech. Pop your phone into a Homido Mini VR headset and you can look around with other people, and even point out issues. It makes VR meetings as easy as entering an internet chatroom.
In this enjoyable podcast, John helps Lon and Chris grok with Visual Vocal's concept. And it gazes into the crystal ball of the future of VR, AR and XR, drawing on the video game Myst, "productive hallucinations," Lon's hatred of QR codes, and the fascinating Never Built NYC and LA projects.

Links:
The Rise of the Artist-Geek Hybrid and Other Freaks of Invention: John SanGiovanni at TEDxSeattle >

Visual Vocal App links: [iPhone / Android]

Never Built NYC App links: [iPhone / Android]

Intro to Productive Hallucinations >

Embed of V|V product intro video >
The Rise of the Artist-Geek Hybrid and Other Freaks of Invention: John SanGiovanni at TEDxSeattle
Intro to Productive Hallucinations
Embed of V|V product intro video