V-Ray for Modo has become an essential part of Ishou Keikaku's architecture pipeline. Find out why they started using it, and how V-Ray helps them create great images every time.
Hisanobu Higuchi worked as a building designer at a construction company before setting up Ishou Keikaku 25 years ago. Initially, the company designed buildings and created visualizations by hand, but over time it gravitated towards visualizations only, and started using a CG pipeline – although today it still creates some visualizations the traditional way.
What makes Ishou Keikaku notable in architectural visualization is its use of Modo, and V-Ray for Modo, as well as 3ds Max. It made the switch from Japanese modeling software Shade to 3ds Max when customers started demanding high-quality visuals. However, it found 3ds Max was not compatible with Shade – but Modo was. With V-Ray for Modo in beta at the time, the company tried it out. Customers loved the results, so the software became part of the pipeline.
We spoke with manager Takuya Ebisawa and area manager Hiroto Sonoda about how this innovative Japanese company creates visuals.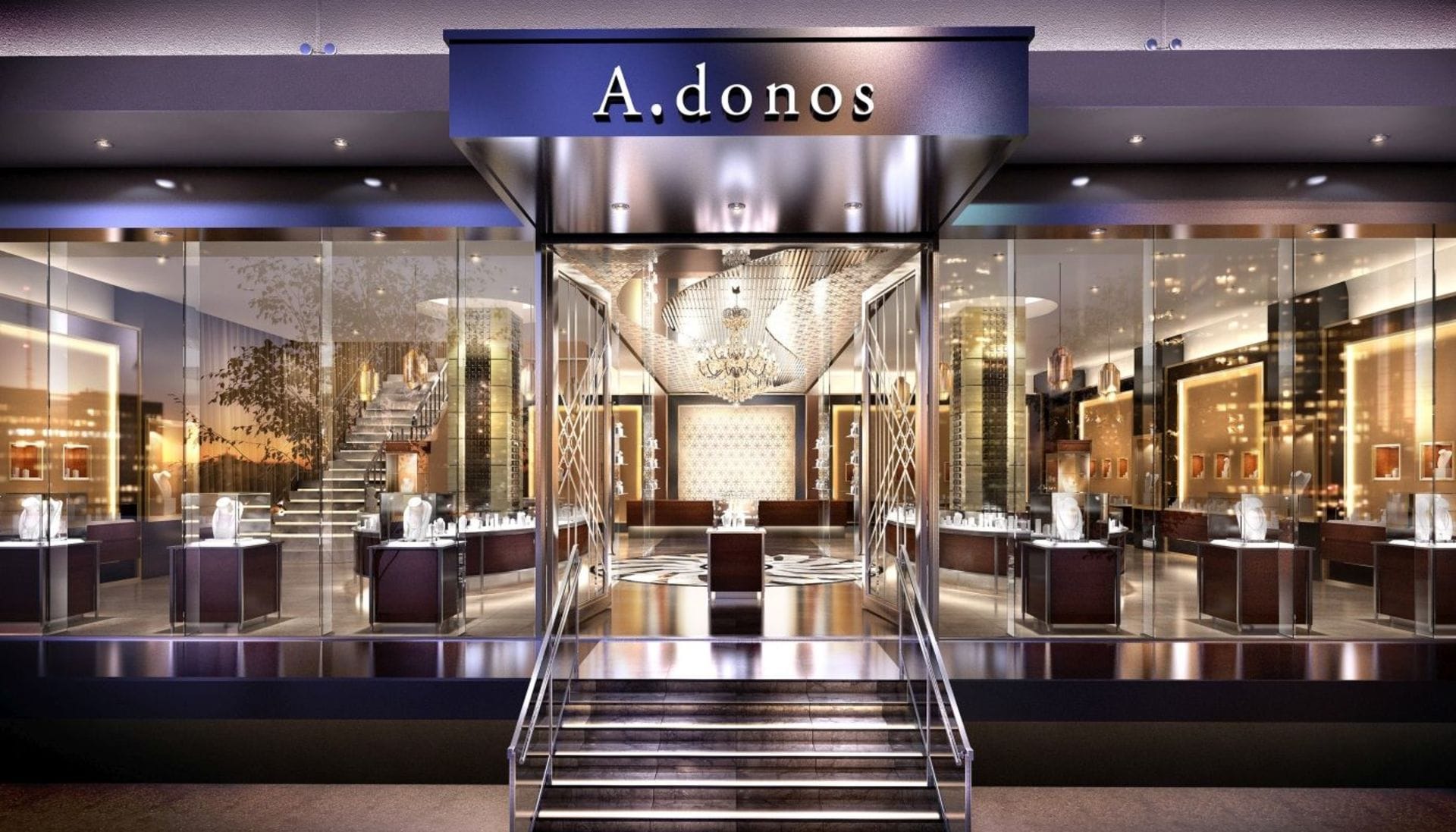 How has your workflow and efficiency changed since introducing V-Ray?

Takuya Ebisawa: When we were working on Station Building, a big project, the customer would request many renders. They would frequently change everything, but thanks to V-Ray's speed and quality we were able to create daily revisions.

For the rendering speed, I feel like V-Ray for Modo is 10 times faster than the default renderer. If I used the default renderer, I might have to wait a whole night to deliver the images. Thanks to V-Ray's overwhelming speed and quality, I could finish this project quickly.

How much post-processing do you do on the images?

Takuya Ebisawa: We do very little. For the rendered images, we adjust some layers, and exposure settings like tuning tone curves. Thanks to V-Ray, the retouched and finalized rendered images are fuss-free.

It could be possible to achieve a similar quality with the Modo renderer, but the rendering time increases a lot. It has a fast rendering mode, but the quality is considerably worse. V-Ray's high quality and speed are very reliable, and the best solution.

It was thanks to V-Ray that we were able to start the Modo team from the within the 3ds Max team. V-Ray for 3ds Max's experience is very similar to V-Ray for Modo, so it was easy to learn.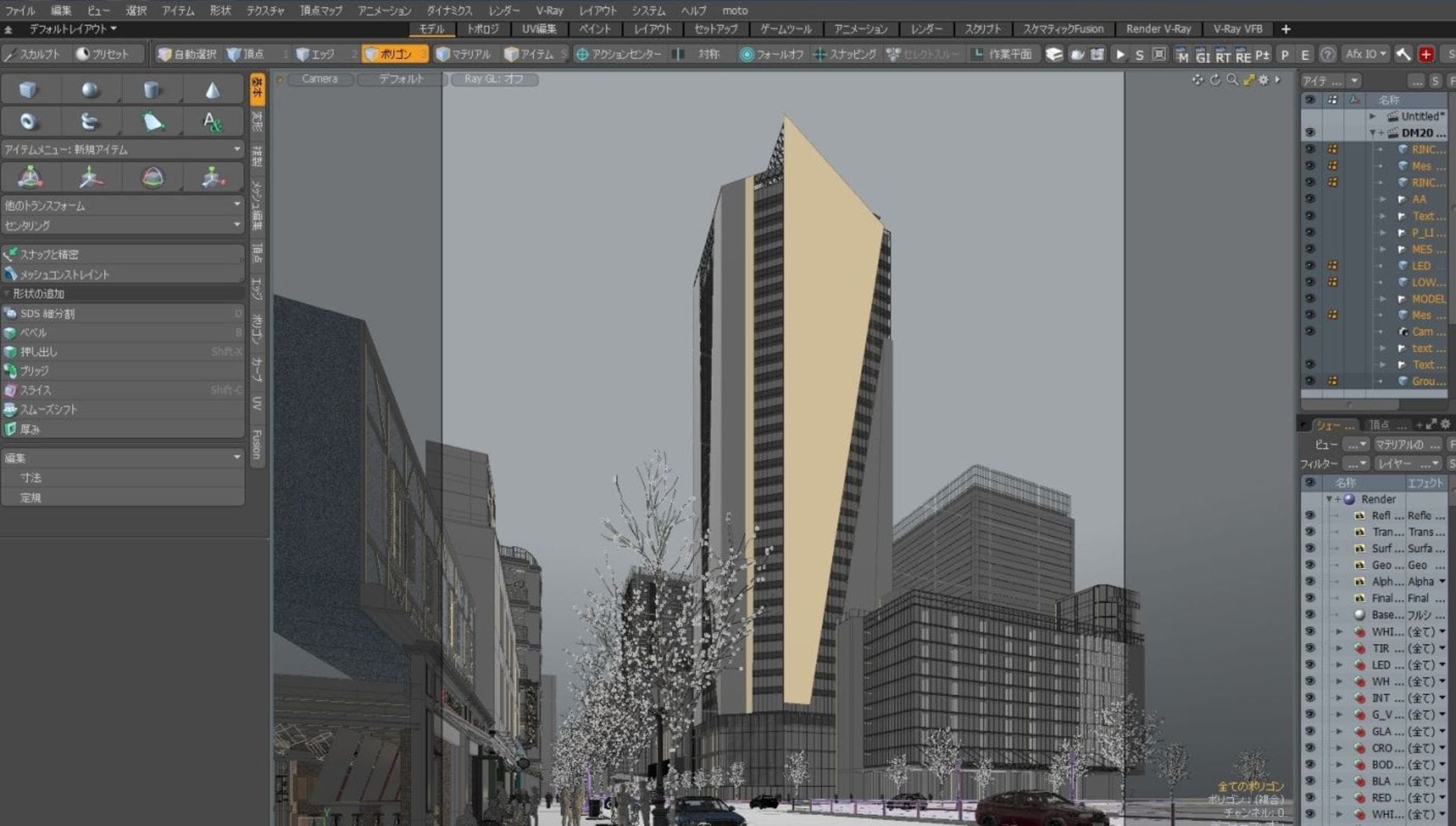 What's the ratio of projects between 3ds Max and Modo?

Takuya Ebisawa: The ratio of projects is about the same as the number of team members – seven 3ds Max artists to three Modo.


How do you manage projects within the teams?

Takuya Ebisawa: We basically work alone on one project each, unless it is a big project. We take quick delivery projects in a very short term period such as two days or similar, so almost every day is a deadline.

We only assign tasks on some big projects, or projects where we have a long timescale. Sharing projects can decrease efficiency and add extra work, so we try and avoid it.

We have a team for retouching, so post-processing and finalization is always shared.

Which problems did introducing V-Ray solve?

Takuya Ebisawa: One of the biggest problems was that customers would have to wait for renders. We'd have to explain that even though the modeling was finished, the rendering process would take some time. Because V-Ray is very fast with high quality, we don't have to tell our customers this anymore.

Hiroto Sonoda: On the other hand, we can't blame rendering speed when projects aren't ready on time!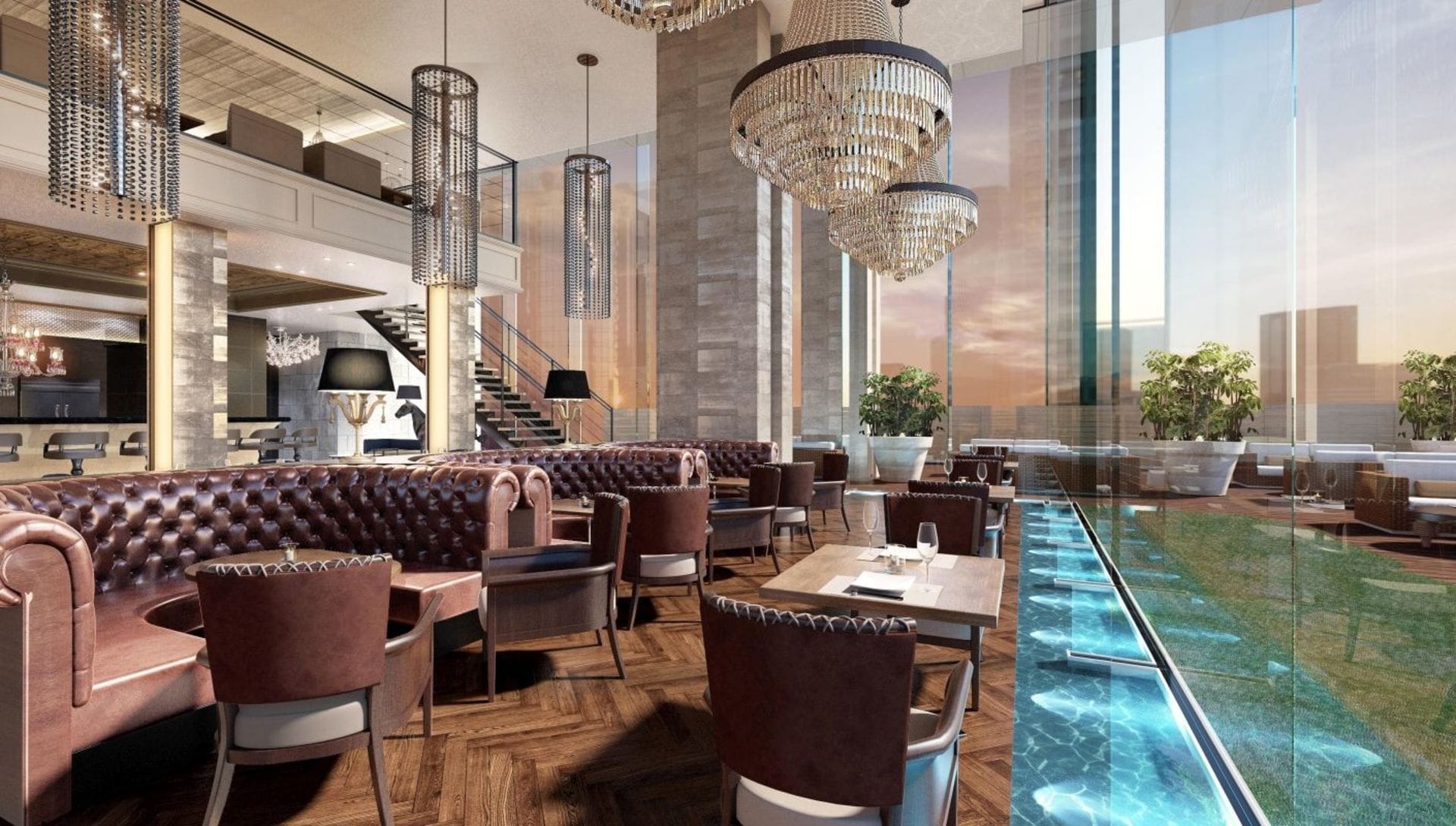 Does that mean you have more time to be creative?

Takuya Ebisawa: Yes. V-Ray gives us more time so we can achieve better quality. Thanks to that, we get more gratification from our customers, and also we take on more projects.

A lot more projects than before?

Takuya Ebisawa: Not that many more. Before we introduced V-Ray, we finished projects to meet deadlines, which often meant that we could only get images to a passable quality. Now, we create the best quality images first and foremost, then take on more projects if we have the time. So the number of projects hasn't increased all that much.

Could you tell me more about your post-production work?

Takuya Ebisawa: The retouching work is very limited compared to the past. However, we put plants, people, and other objects into the scene for realism.


As well as modeling tools, which software do you use?

Takuya Ebisawa: We use image processing tools like PhotoShop, Illustrator, and sometimes After Effects for movies.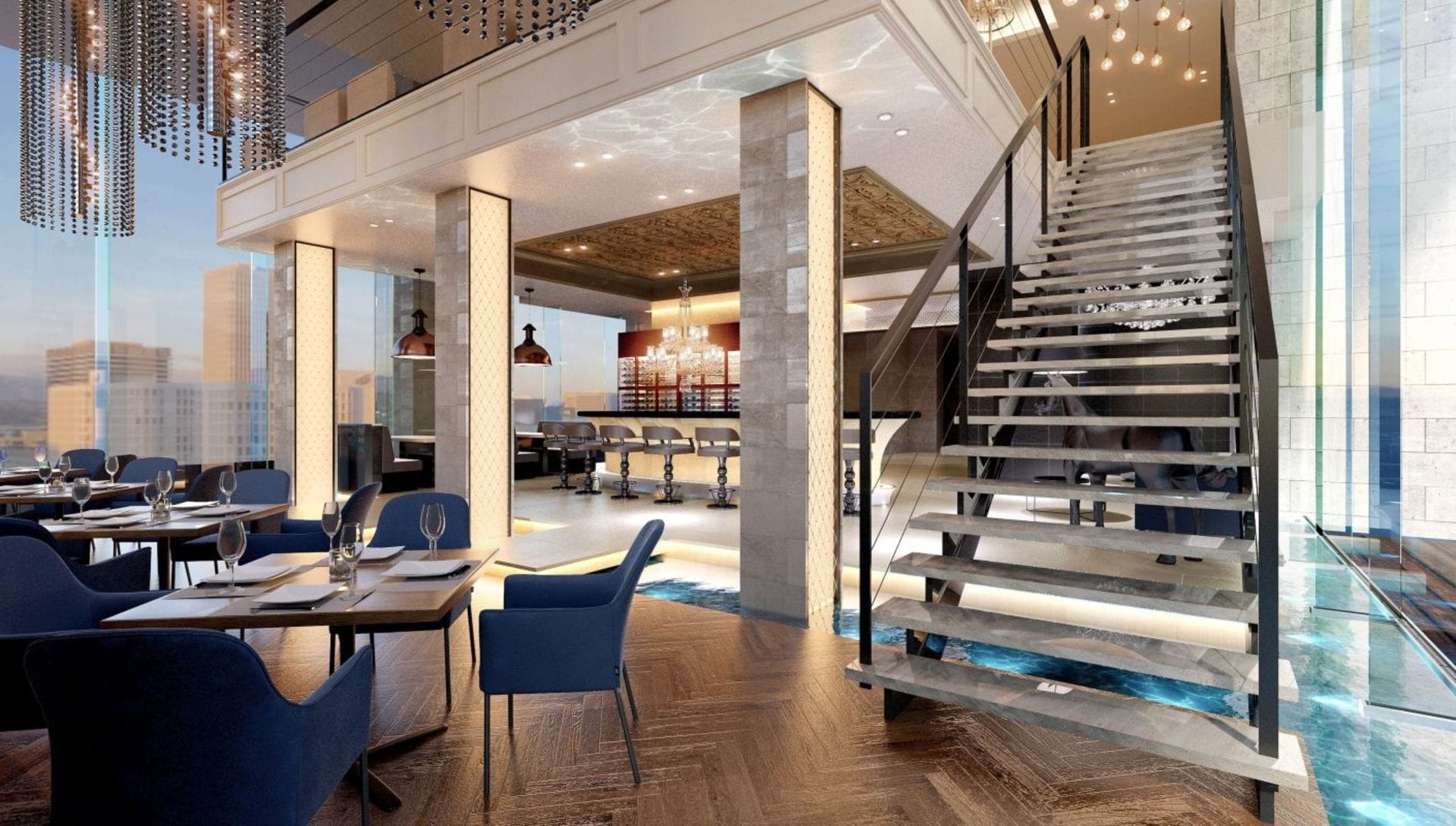 Which recent project was the biggest or difficult?

Takuya Ebisawa: The station project I talked about at the beginning was a team project. We also had another station, where the customer requested 360 views, so we had to create building details, and interiors viewable through the windows.

How long did you have to work on the project?

Takuya Ebisawa: It was about a month and a half. We worked on this project as a team and assigned tasks in interiors and exteriors. It was totally different from our quicker projects, and we had to focus on details.

It sounds very tough. I imagine you did lots of iterations for the customer?

Takuya Ebisawa: Actually we only did about 10 versions. It helped that the customer provided us with detailed design drawings so we could build accurate models, but we had to confirm lighting, building colors and textures, and other aesthetics.

Hiroto Sonoda: Consistency was the most important point and we took great care. They gave us a huge number of design drawings - more than 50 pages for the roof alone. I don't know the total number of pages, but it was like reading a whole dictionary.


Did you have any difficulty on the difference between V-Ray for 3ds Max and Modo?

Takuya Ebisawa: Not really. We split projects between 3ds Max team and Modo team, and the difference between user interface and manipulation is never an issue. It's easy to share V-Ray techniques with one other because we understand the logic.