From iterations to lighting scenarios and interactive walkthroughs, Enscape can help throughout V-Ray architecture workflows. Archilime's Dan Stone explains more.
Why do we create visualizations? For many of us, it's about externalizing our internal ideas and expressing our creativity. It allows us to bring our imagination to life and communicate our vision to others. For V-Ray users, the creative process of producing visualizations often involves a deep attention to detail and a focus on creating realistic and accurate representations of their designs. We know all about this at The Archilime Academy. This level of detail and realism can be a time-consuming process, and can sometimes lead to a less flexible workflow that makes it harder to iterate and explore new design options…
Enter Enscape…
A real-time rendering tool that offers a streamlined and immersive visualization experience.
By using Enscape alongside V-Ray, we have been able to leverage its real-time capabilities to quickly and easily iterate on our designs, test different lighting scenarios, and create interactive 3D walkthroughs. Here, we will explore the benefits of using Enscape alongside V-Ray, including how Enscape can facilitate design development and collaboration, as well as how it can help optimize a rendering workflow. If you'd like an introduction to the power of V-Ray and Enscape, take a look at our previous piece; The best of both worlds: Using V-Ray and Enscape for archviz.
We'll begin by looking at how Enscape can be used in the earlier stages of design development, before V-Ray gets involved. By offering a more flexible approach to visualization in a real-time environment, Enscape can help designers explore new ideas and iterate on their designs more quickly.
We'll then move on to exploring how Enscape can be integrated with V-Ray, highlighting specific examples of how V-Ray users can switch between Enscape and V-Ray to take advantage of the benefits of each tool. Finally, we'll discuss how Enscape can be used to collaborate with non-technical team members, using interactive 3D walkthroughs to communicate design ideas more effectively to stakeholders outside of your design pipeline.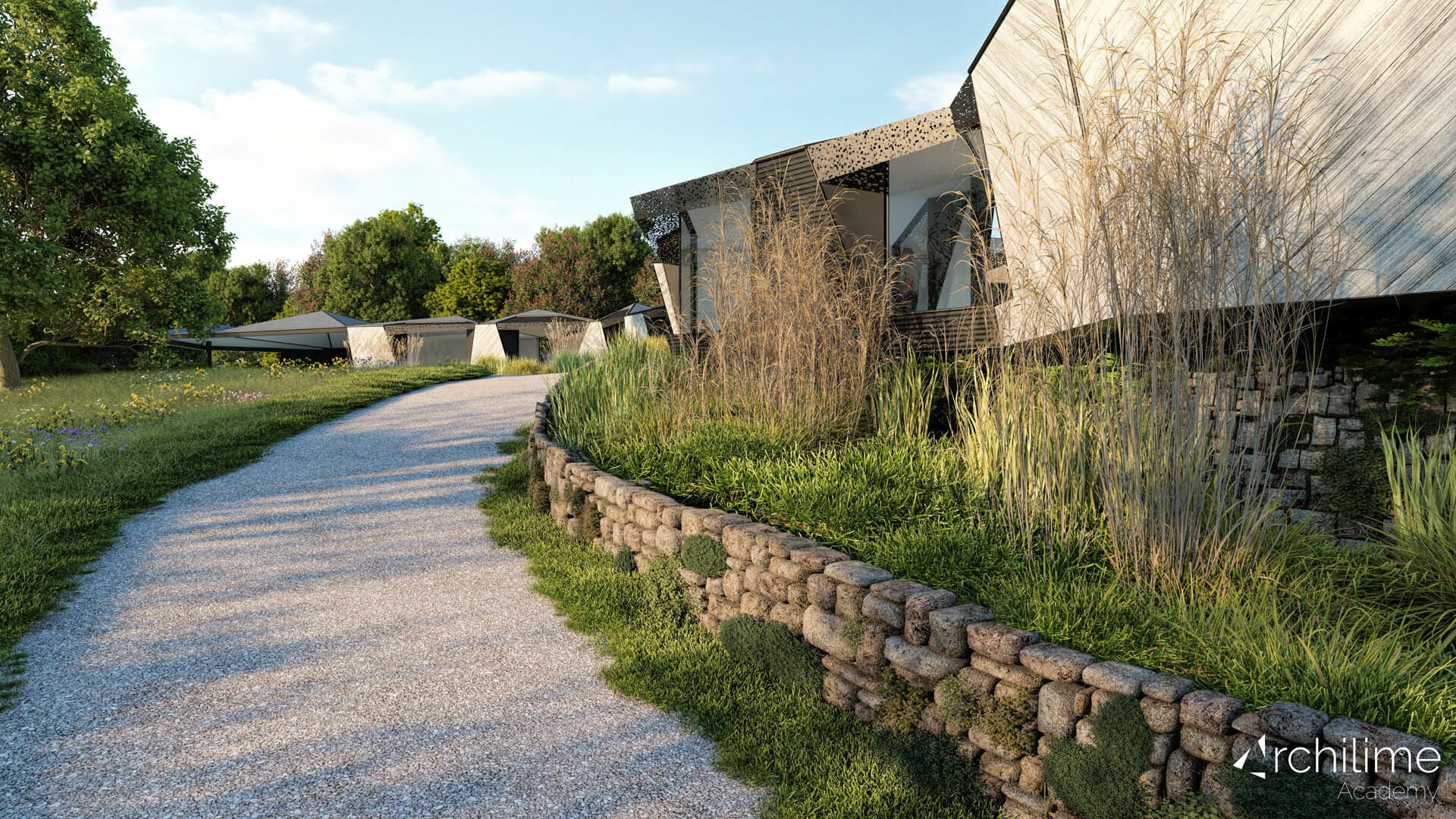 Using Enscape for Design Development
Those that have grown familiar with V-Ray's in-depth set of tools will be pleasantly surprised (as we were) with how quickly and straightforward it was to jump right into Enscape and create high-quality work straight away.
Enscape's real-time rendering and user-friendly interface make it an excellent tool for designers to quickly visualize changes and experiment with designs. No more waiting for long render times or struggling to navigate a complicated interface. Enscape gives you the ability to instantly see the effects of your design choices, empowering you to take well-informed decisions and advance the design process.
Let's take a look at how we used Enscape to resolve the design of the open-plan space of Cornwall House, which was designed by visionary architects Squirrel Design. We started by conducting a solar study, which helped us determine the optimal placement of the shading devices around the windows. Using Enscape's interactive tools, we were also able to adjust the materials and lighting, completely in real-time, giving us an accurate representation of how the space would look and feel whilst we designed.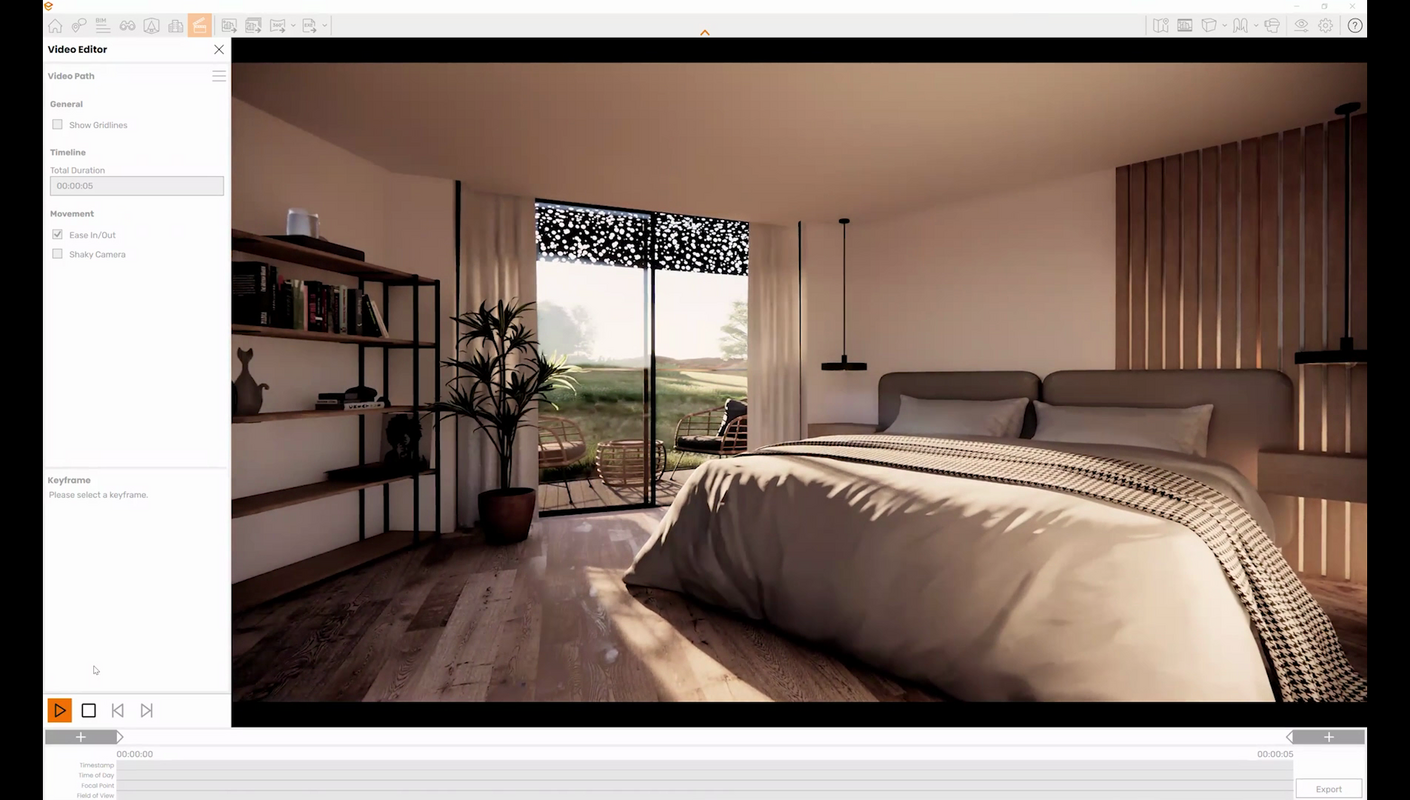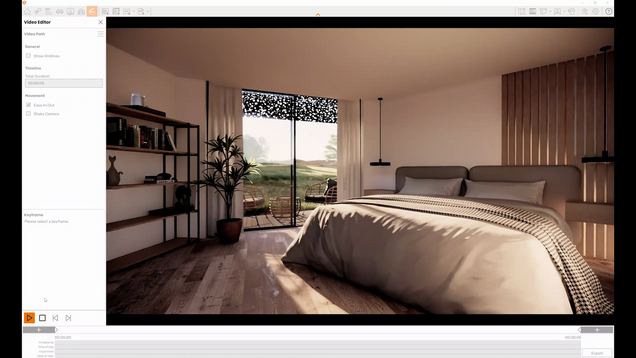 There is nothing to stop you from using this process much, much earlier in the design development when resolving the form of your new designs. With Enscape, we found that we were able to iterate on the design quickly, test different options, and make informed decisions, all while staying in the same real-time environment, which you don't tend to do with V-Ray.
Integrating Enscape with V-Ray
Once you have resolved the lighting and the form of your design Enscape comes fully equipped with an array of preset materials and 3D assets, just like V-Ray's Chaos Cosmos.
So how can I get started in Enscape as a V-Ray artist? Having done this recently, we can offer a unique first-hand experience.
Once we had experimented with different solar and lighting options in the open-plan space for the Cornwall House project, we focused on the materials. As with V-Ray's Chaos Cosmos, the Enscape Material Library is also well-stocked with preset materials for you to apply to objects within your scene. We found that the best approach was to replace our basic SketchUp materials with Enscape materials, and then make any edits to them in the material editor, akin to how a V-Ray user would do the same in the Asset Editor.
As a result of us adjusting the materials in real-time while looking at the 3D model, this sped up the process and made it more efficient.
It is also worth noting that any material information that we added in Enscape was also visible in our final renders when we migrated to V-Ray at a later stage. This included all of our gloss, bump, and displacement maps.
Exactly the same applies for Enscape assets (some of which are animated, V-Ray users!), which works in the same way as Chaos Cosmos. Knowing that we were adding assets into our models (using the multi-asset tool), that would be read by V-Ray if and when we wanted to migrate this later gave us peace-of-mind that we would not be repeating steps down the line.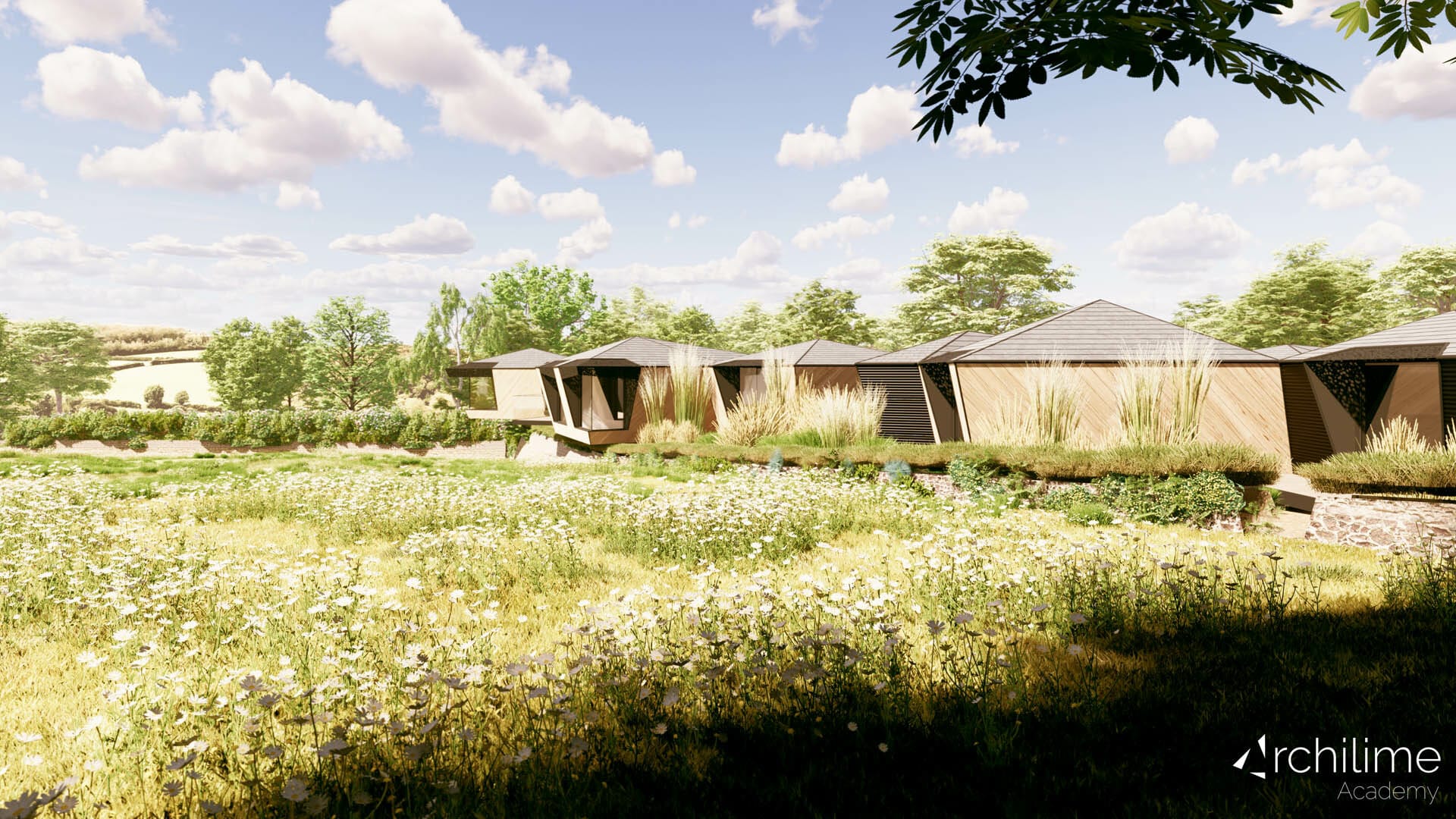 Collaborating with Non-Technical Team Members
One of the challenges that we all face when working on a visualization project is communicating design ideas to non-technical team members. This can be especially challenging when working with clients who may not be familiar with technical terminology or visualizing 2D plans. This is where Enscape comes in as a useful tool to communicate design ideas to non-technical team members.
Enscape's real-time rendering and interactive 3D walkthroughs offer a more intuitive and immersive experience for clients and stakeholders than static imagery. With Enscape, you can create a web standalone link to your 3D model and share it with any stakeholders, which allows them to navigate through the scene in their browser and experience the space 'as if they were there'.
Whilst working on the Cornwall House project, it is easy to see how a simple link allows the end user to immerse themselves in our scene more than any image could. We passed a link around the team internally for technical feedback, and collectively they were able to navigate through the space, see the materials, and get a sense of the space. This helped them better understand the design intent and made it easier for them to provide feedback and ask questions.
Enscape's interactive 3D walkthroughs can also be useful for presenting designs to larger audiences, such as at public meetings or city planning sessions. With Enscape, you can create a compelling and engaging presentation that allows your audience to see and experience your design ideas firsthand.
To sum up, Enscape is a valuable tool for collaborating with non-technical team members, allowing you to communicate your design ideas more effectively and in a more engaging and collaborative manner.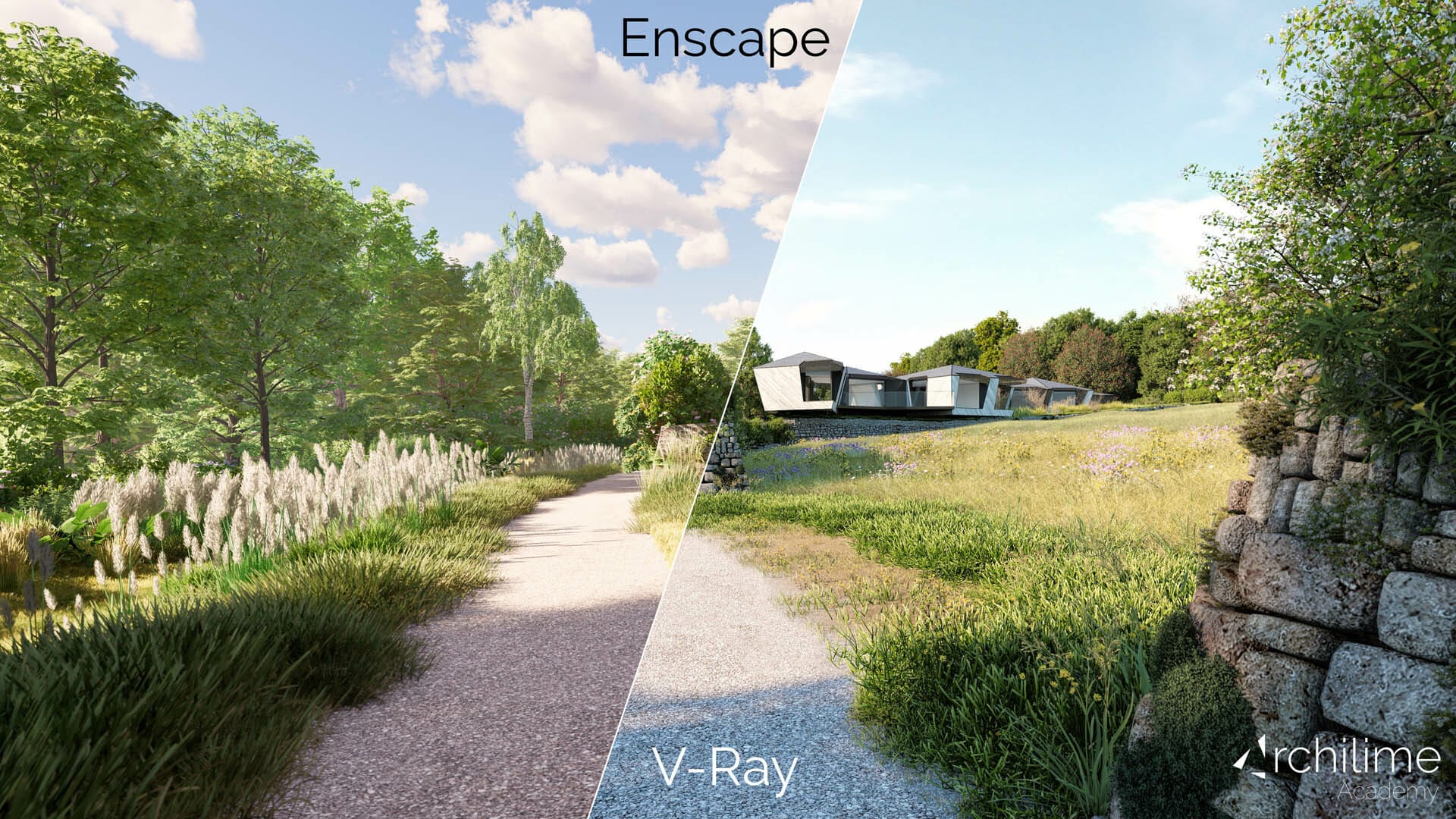 Conclusion
Enscape is a real-time rendering tool that can be used before or alongside V-Ray to streamline and enhance the design and visualization process. By using Enscape during the earlier stages of design development, designers can quickly iterate and explore new design options.
The compatibility with V-Ray means that all Enscape assets are read by V-Ray when you are ready to produce production-level CGI.
In addition, Enscape's interactive standalone viewers and 3D walkthroughs make them a useful tool for communicating design ideas to non-technical team members.
With Enscape, designers can design and visualize in one model, before seamlessly progressing back into V-Ray, to create photorealistic visualizations.
Want to see it in action? Take a look at our webinar to find out more.
You can also check out The Archilime Academy's Complete Guide to V-Ray for SketchUp for a soup-to-nuts course on creating masterful architectural visualizations.
And take advantage of a 14-day free trial of Enscape today to elevate your visualization game.
Create like never before.
Download your free 30-day V-Ray trial.