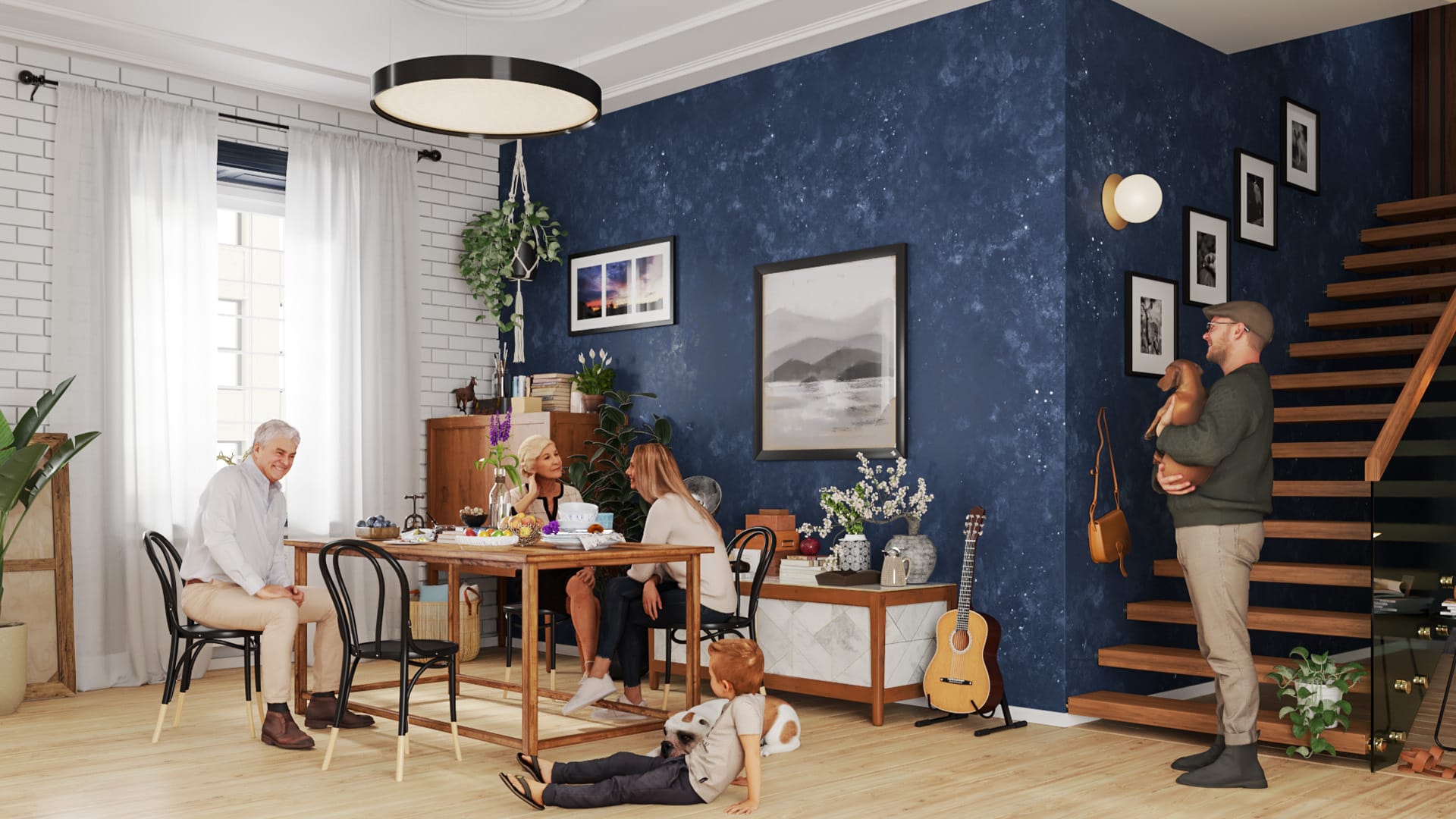 The latest Chaos Cosmos update introduces a partnership with one of the biggest names in archviz assets: Evermotion. With over 350 assets now included in the Chaos Cosmos library, you'll be able to bring your scenes to life like never before.
This release also introduces more cooperation between products and brands in the Chaos ecosystem. For the first time, you can make use of EQ3 assets provided by Cylindo, and 53 human beings digitized with Enscape's people scanner.
We're also introducing branded assets from Götessons, bulk deletion of old versions of downloaded assets, and automatic switching to offline mode.