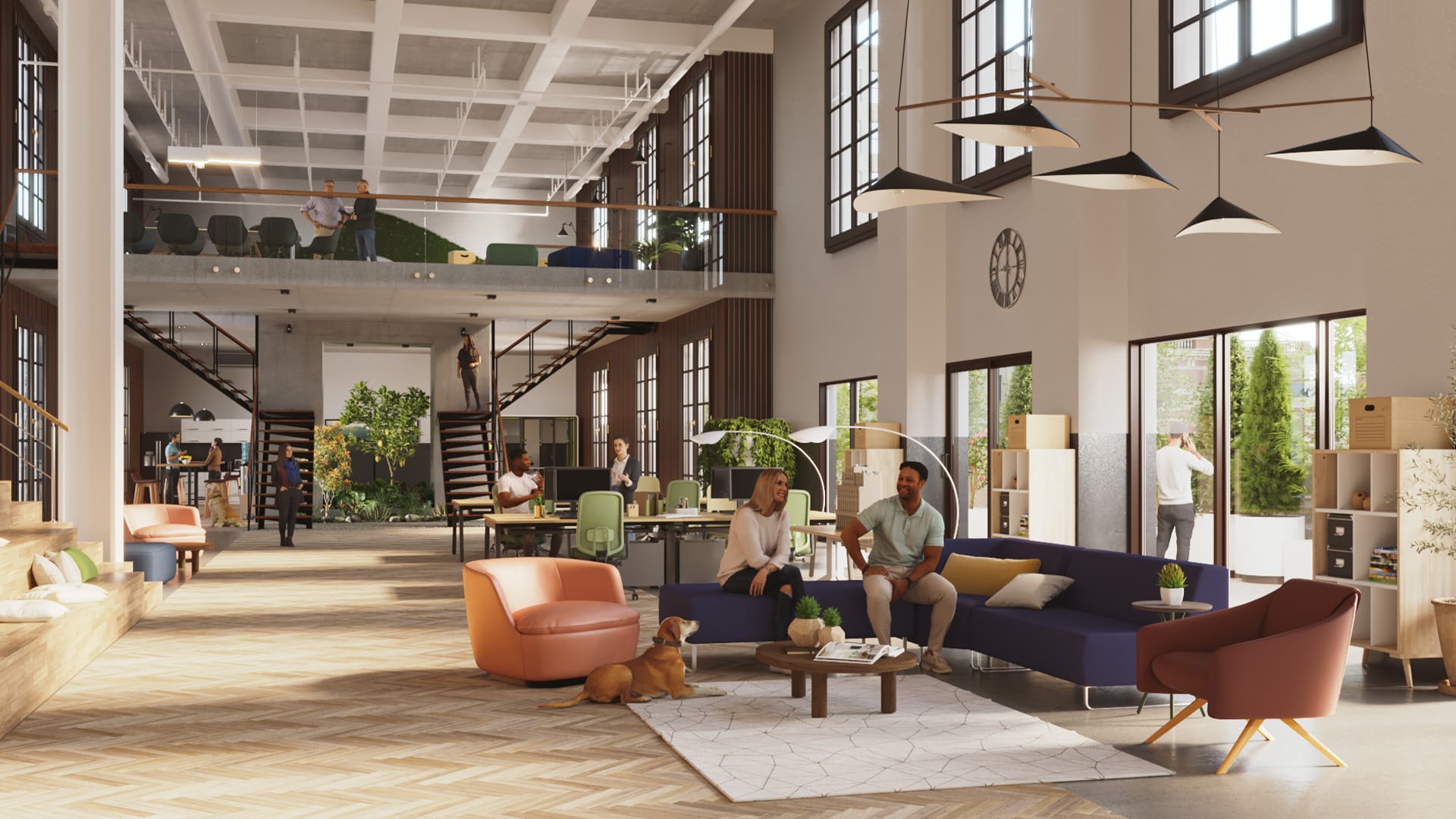 Chaos Cosmos just won't stop expanding. We're pleased to announce that we've just added 36 Chaos decals and over 150 new materials from Twinbru Fabrics, giving you more options to bring your projects to life with incredible, true-to-life textiles.
We are excited to announce new partnerships with some of the biggest future-oriented brands in furniture, lighting, and fittings that have been converting ideas into real-life products and shaping their industries for many years. Open the Cosmos Browser and you'll find:
The Enscape people scanner has also been seeing some heavy action recently, and we've added 52 people and five dogs digitized via the service to the Cosmos Browser. And yes, those dogs were heavily bribed into taking part.
And there's more! We've also added more office furniture models and accessories, with an additional 11 assets from Götessons and an extra 62 models in Haworth's collection.
Finally, you'll find new features and improvements in the Chaos Cosmos Browser, including:
Bulk asset updates
Users can use the new Updates section to bulk update all or selected asset categories
Recently downloaded
A new notification shows the number of remaining downloads (that are currently in download progress)
Proxy Connection
Users can now set Proxy Connection (Automatic, Manual, None) from within the Cosmos Browser ("..." > Settings > Proxy Connection)
Search suggestions now include asset names, tags, and collections
List view displays the asset preview and name next to one other
Sorting includes the ability to sort assets by Name