Learn how V-Ray helped Digital Domain maximize the level of detail on Thanos in Avengers: Infinity War and render some of the film's most challenging moments.
Earth's mightiest heroes could just be the VFX artists that brought Marvel's evilest villain to life in Avengers: Infinity War. To most, Thanos is the brute that came from space to steal a necklace from a wizard, but to the talents at Digital Domain, he represented an incredible opportunity to raise the bar even higher for the CG characters in Marvel's Cinematic Universe.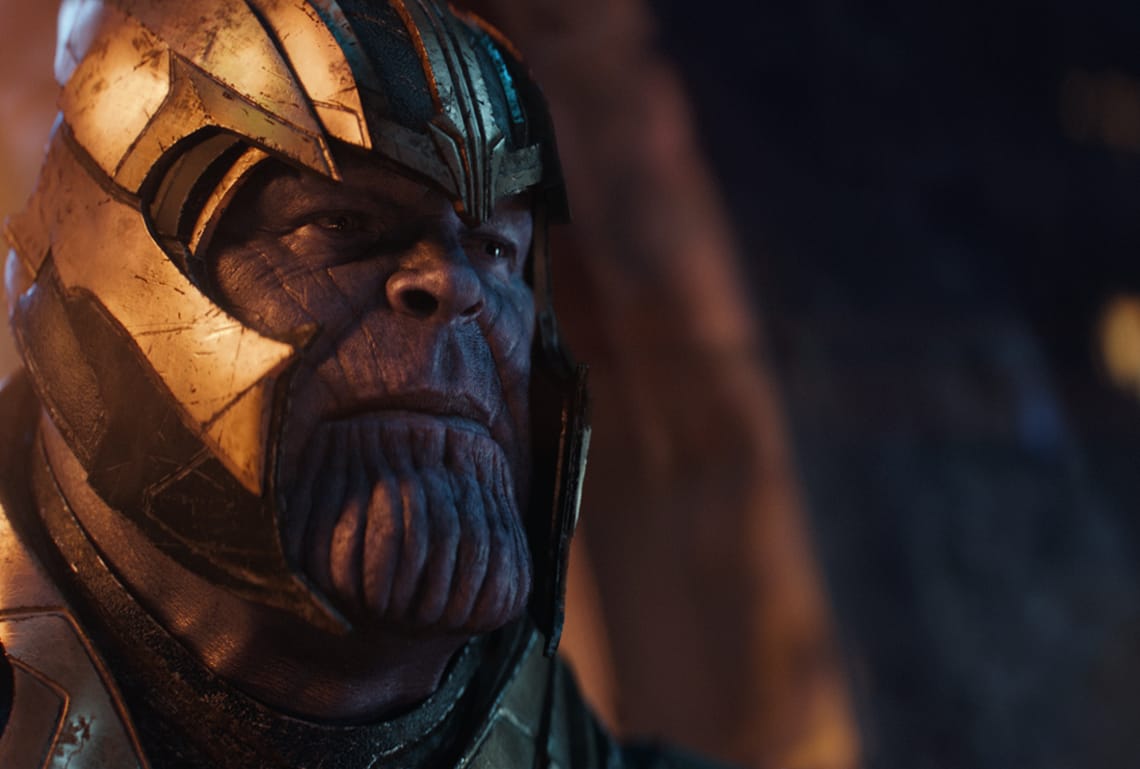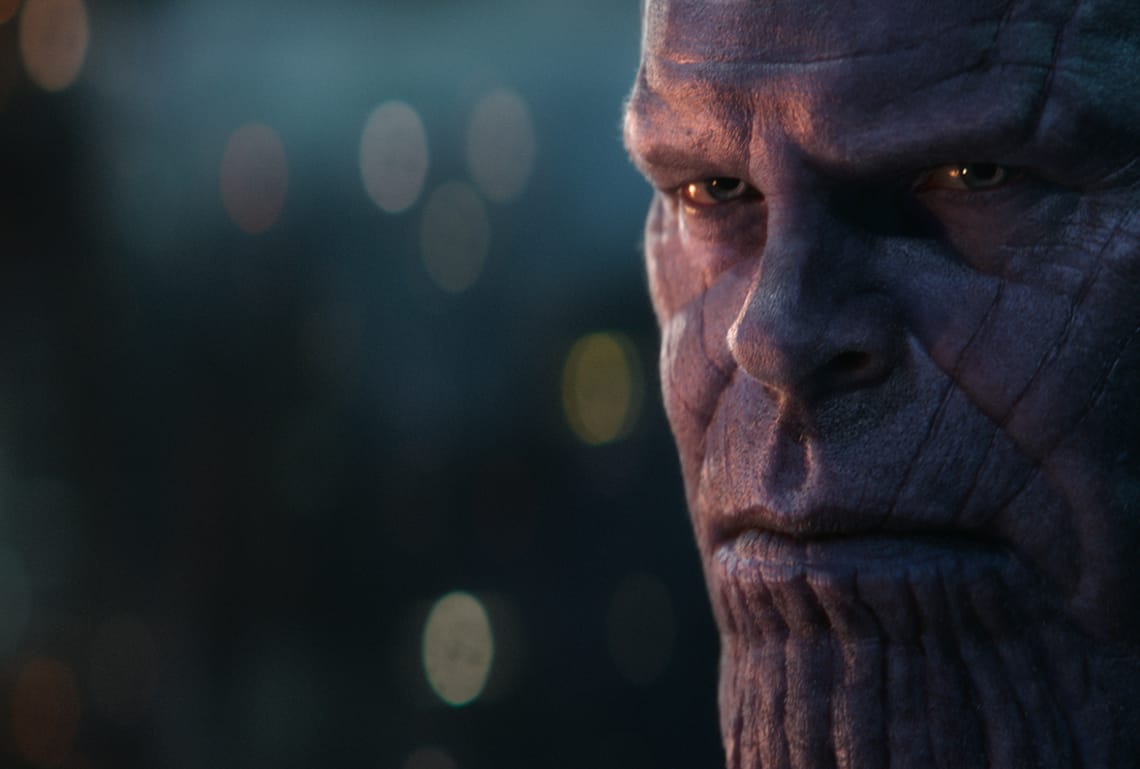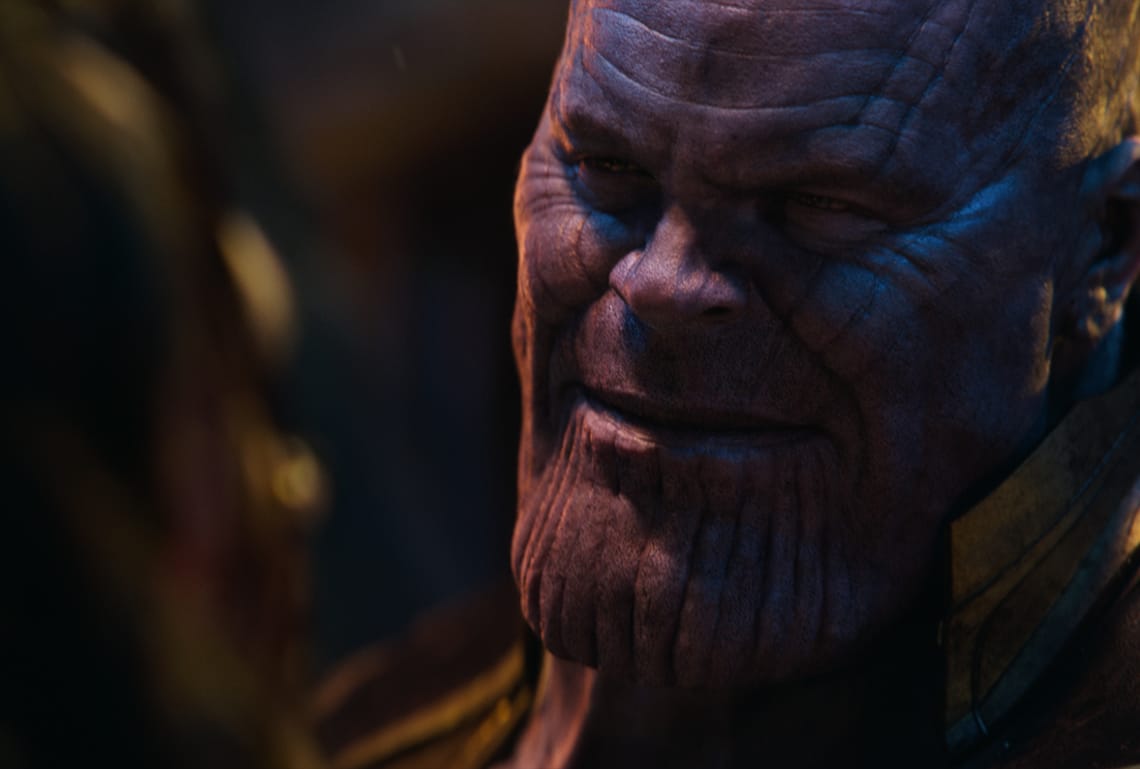 Avengers: Infinity War is the world's second-fastest-grossing film. And for good reason. We've laughed and cried at the many movies in the MCU that led us to the ultimate battle; the end game. The stakes were undoubtedly at an all-time high for the team at Digital Domain tasked with bringing the MCU's greatest villain to life. And this particular scoundrel was given a lot of screen time — close-up screen time, with long talking sequences that meant every detail counted. Did you notice Thanos' peach fuzz? It was just one of many very subtle details used to make Thanos a next-level boss.
We talk to Fernando Brandao, Lead Lighting/LookDev Artist at Digital Domain, about the extraordinary detail required for Thanos and how the teams tackled some of the inherent challenges of rendering Marvel's extraordinary characters using V-Ray for Maya.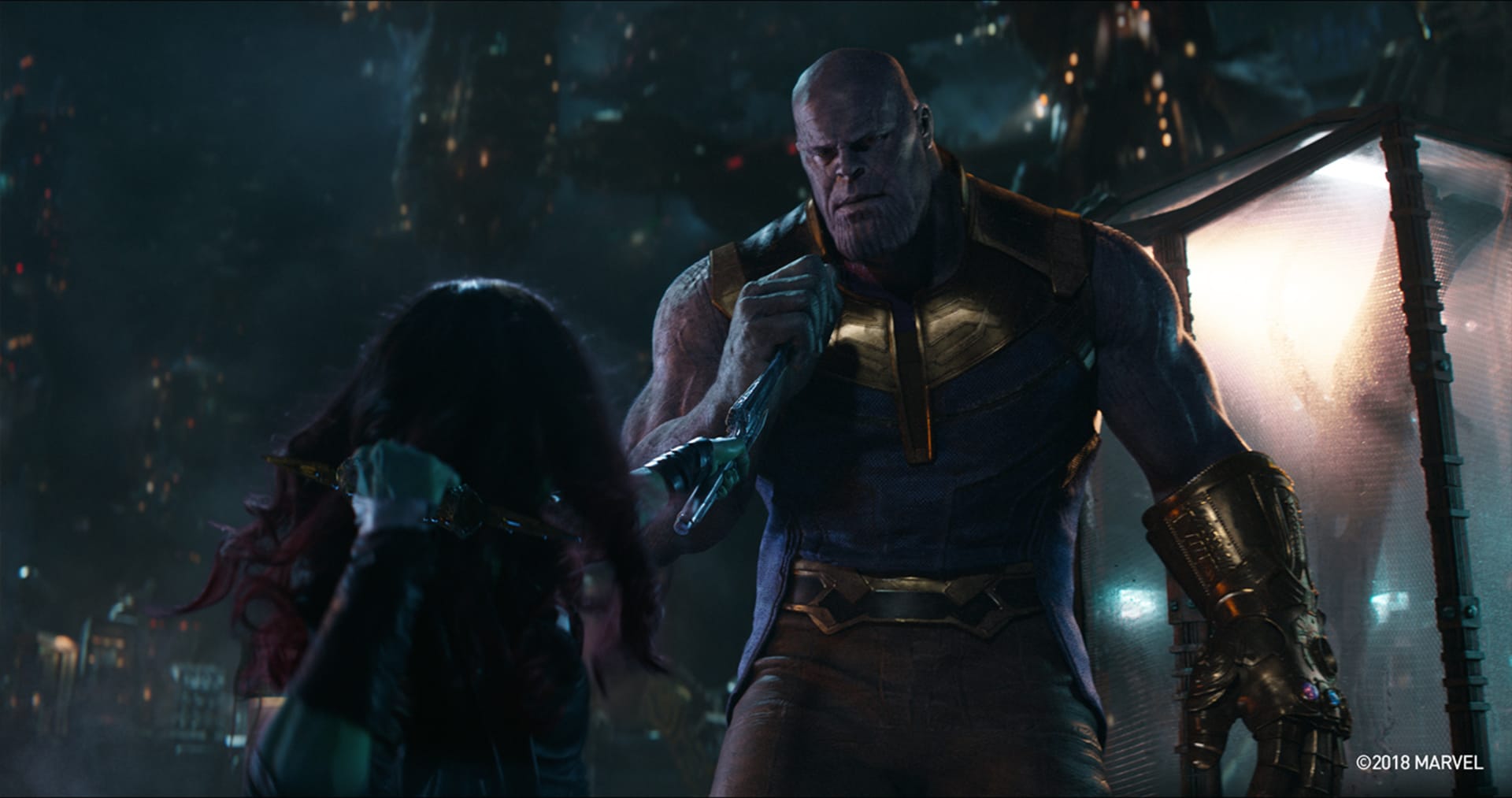 So, Thanos! He's a beast not only in stature but also his level of detail. Can you talk about the texture work that went into making Thanos one of the most convincing and realistic CG characters we've seen in the MCU?

Fernando Brandao: Chris Nichols was responsible for making Thanos look insanely detailed. We used ICT data and scans as the primary starting point and reference for Thanos. From there, a lot of sculpted details were added by hand into the maps. The workflow chosen for Thanos was to break his spec gloss using displacement, which meant that pores, wrinkles and scars were heavy in detail for close, medium and far camera shots. It was amazing to see Thanos and all his details during production and there was always a new detail to see.
We were worried about adding peach fuzz to the asset, but once we did we noticed that the render was not increasing that much. V-Ray handled the challenge like a champion without a significant impact on render time and noise.

Fernando Brandao — Lead Lighting/LookDev Artist, Digital Domain
Marvel is known for its fast-paced action sequences and epic battles, but what don't we know about the challenges of lighting and rendering multiple key close-up shots versus sequences with lots of action?

FB: When you remove all the motion blur, smoke, explosions and multiple characters, we're left with one character talking and acting. That means that all the lighting and look dev needs to work on a high level. We had to add subtle details to the lighting all the time. Even shadows needed to help to tell his story. We would play with different color temperatures and did tons of work on his eyes and facial features. Chris Rickard did a fantastic job as lighting lead, pushing lighting to the level we see in the movie.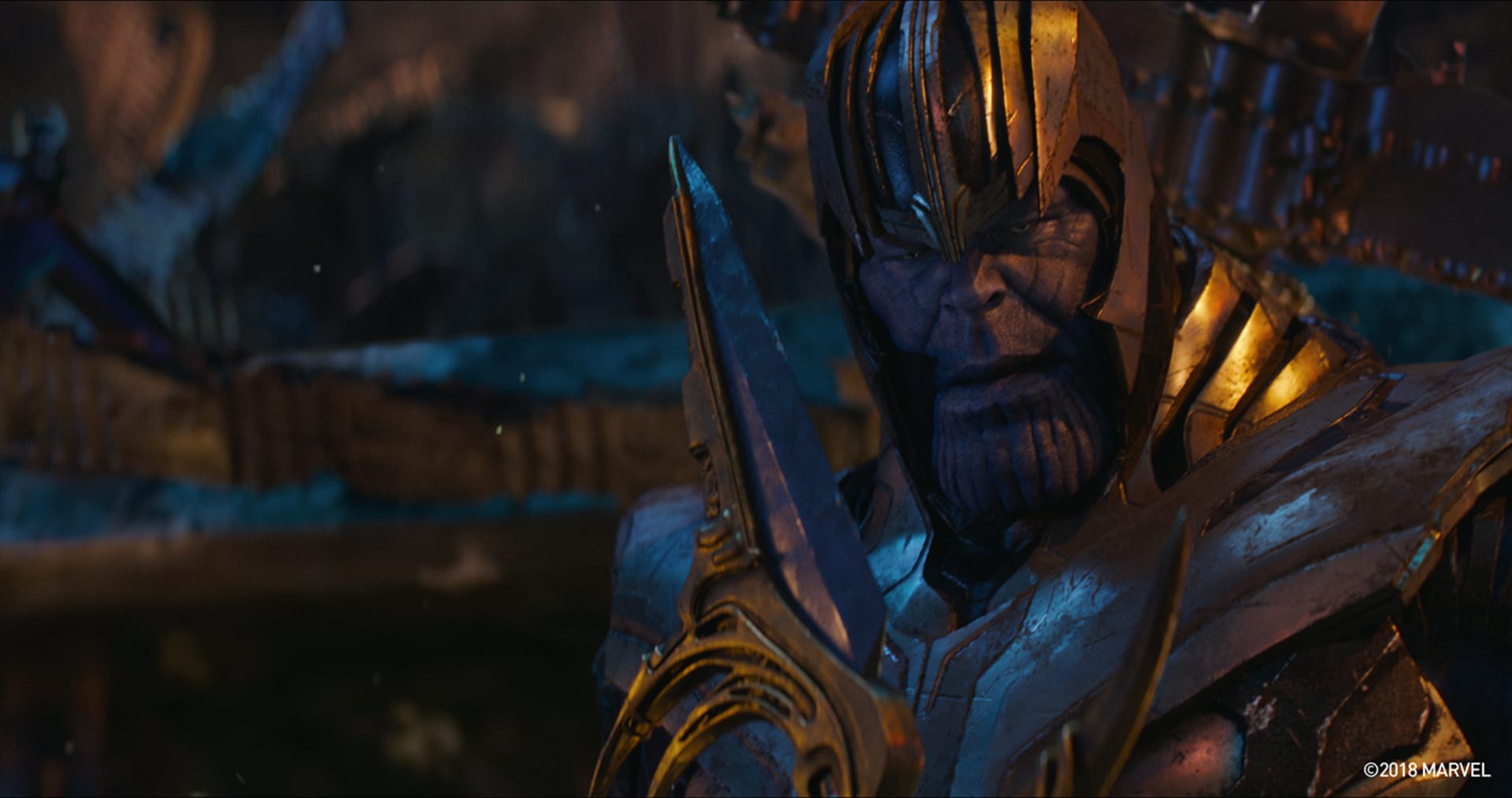 Can you recount one of the most challenging, extreme shots or sequences involving Thanos?
FB: I believe that the opening sequence was one of the most challenging and fun to work on. It had so many different lights and colors and, on top of that, we had Thanos' golden armor and his regular costume. The golden armor was very tricky to light and look dev because of the amount of reflection and how glossy it was. We had to make Thanos work in a variety of light rigs including very dark to sunny outdoor environments.
Initially, the biggest problem we came across was the amount of displacement subdivision applied to his costume and gauntlet which was causing a spike in RAM usage. Once we solved that and found a sweet spot for subdivisions, it was a matter of adding material overrides to the look dev — and then we were in a good spot.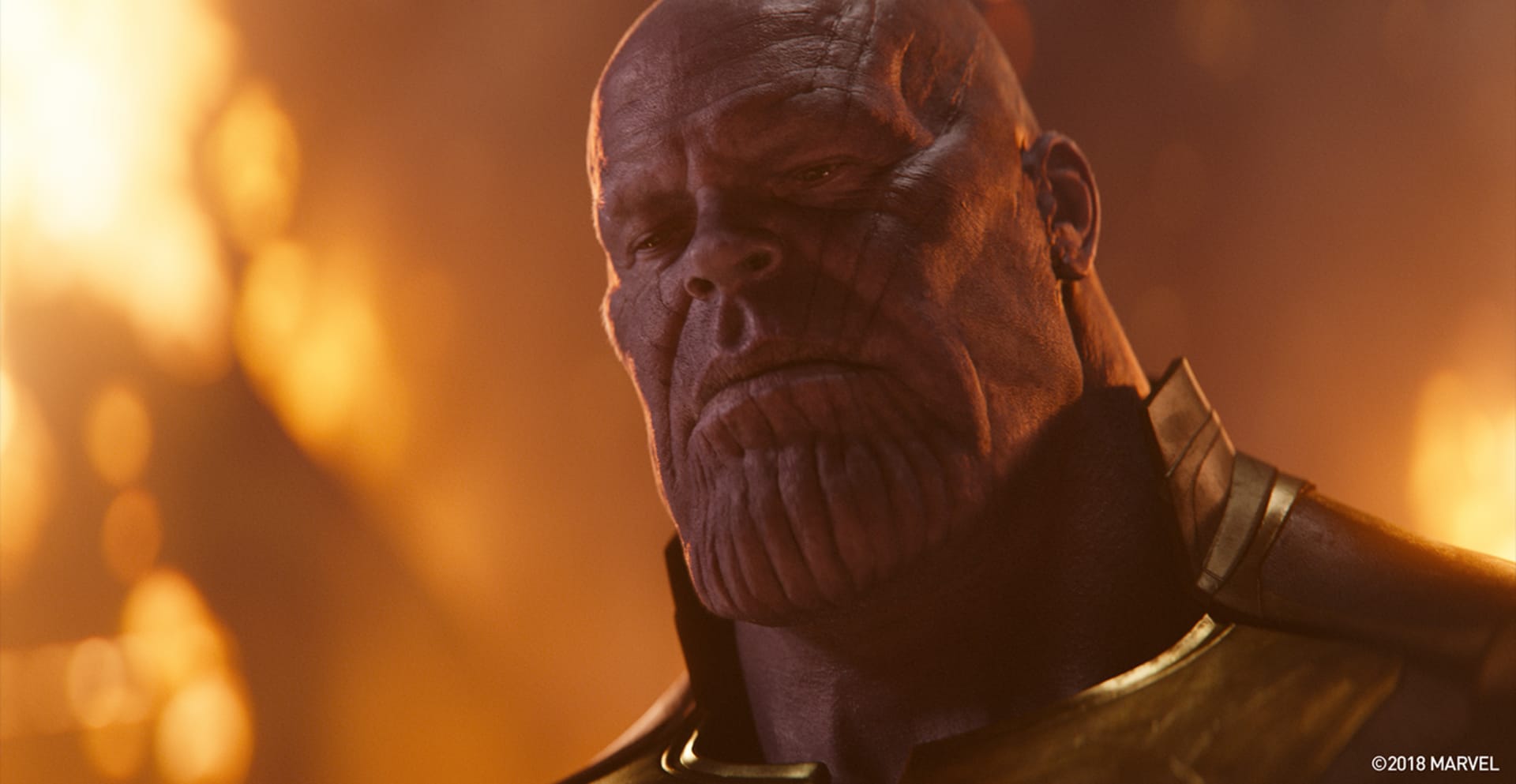 No detail was spared on Thanos. Can you explain the complexities of adding his very fine facial hair and talk us through how you overcame the challenges?
FB: We were worried about adding peach fuzz to the asset, but once we did we noticed that the render was not increasing that much. V-Ray handled the challenge like a champion without a significant impact on render time and noise.
What valuable lessons did you take away from your work on Thanos that helped you perfect other key characters, and what takeaways will you take into other projects?
FB: The workflow developed for his textures and look dev is something that made us all very happy. Watching out for the amount of displacement subdivisions, adding material overrides to optimize render times, and using adaptive lights as much as possible were key to our work on Hulk, Red Skull, Ebony Maw and Nebula.
When it comes to shaders and blend modes, what is your philosophy for convincing results?
FB: We have been using GGX a lot to avoid multiple coats and blends. We try to achieve the most we can with less. We always try to keep open communication with the texture department so that our shading network is as clean as possible. Our team is always talking about changes and values in the look dev versus what we have in textures. It's really impressive the amount of improvement we see when both department artists are in touch and exchanging knowledge.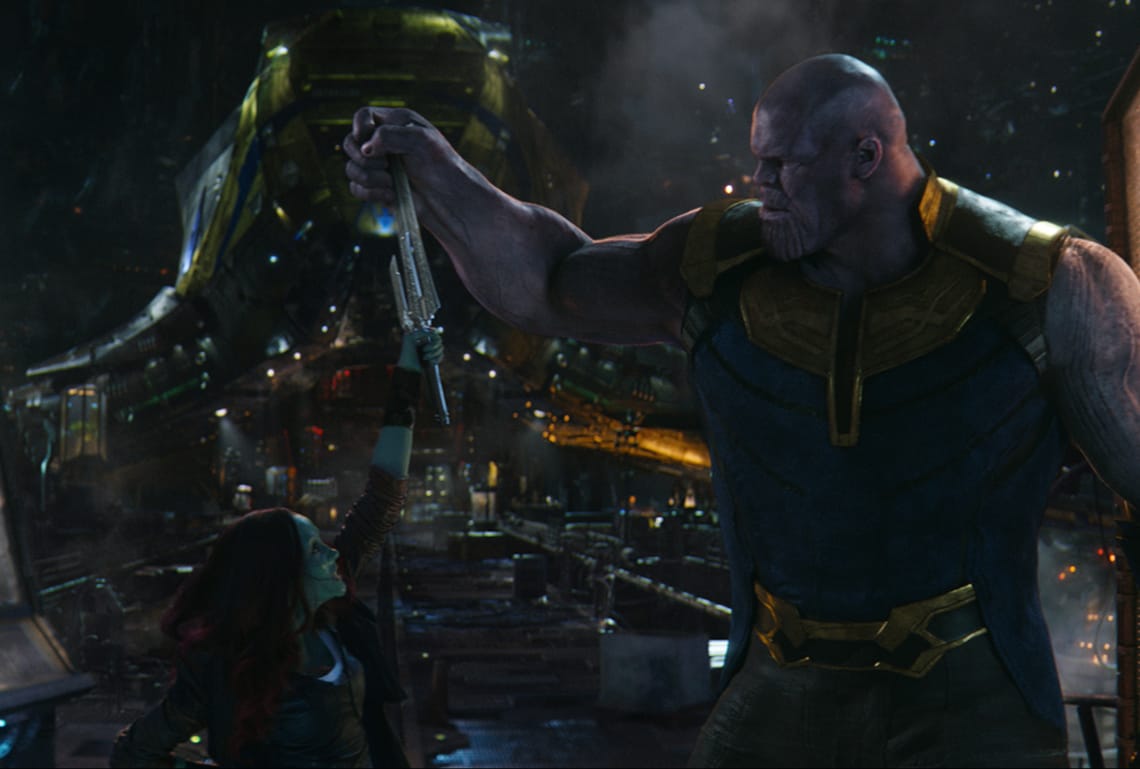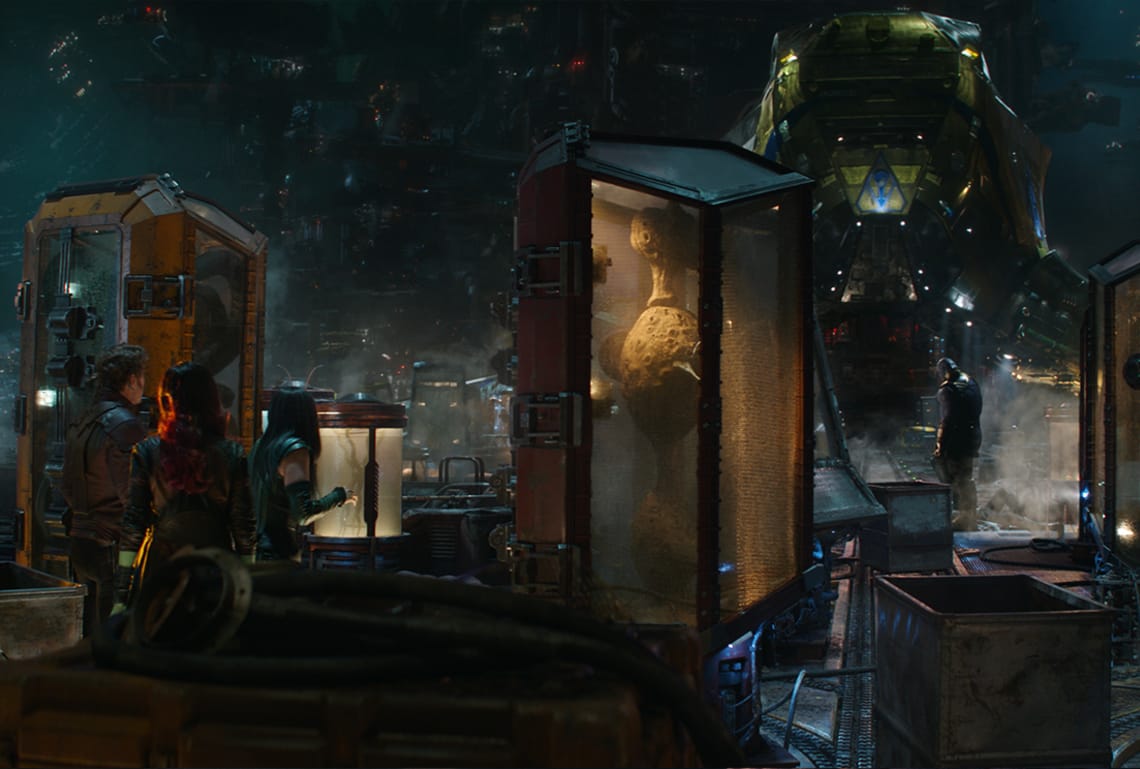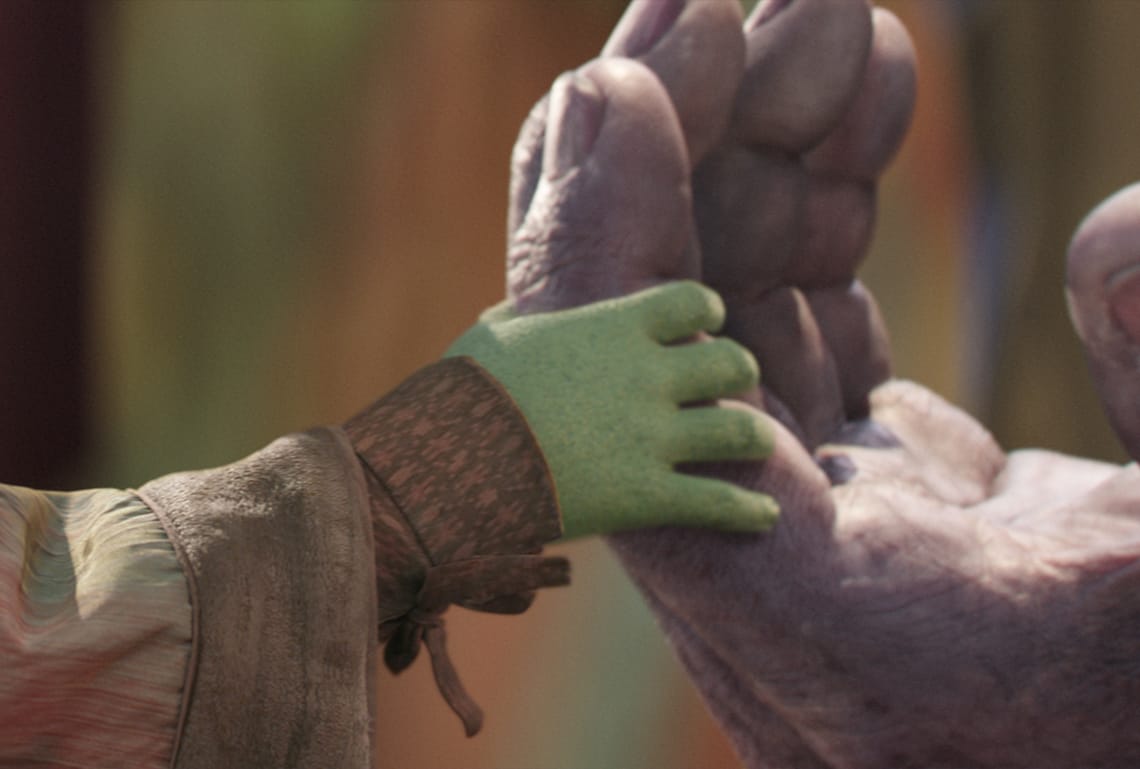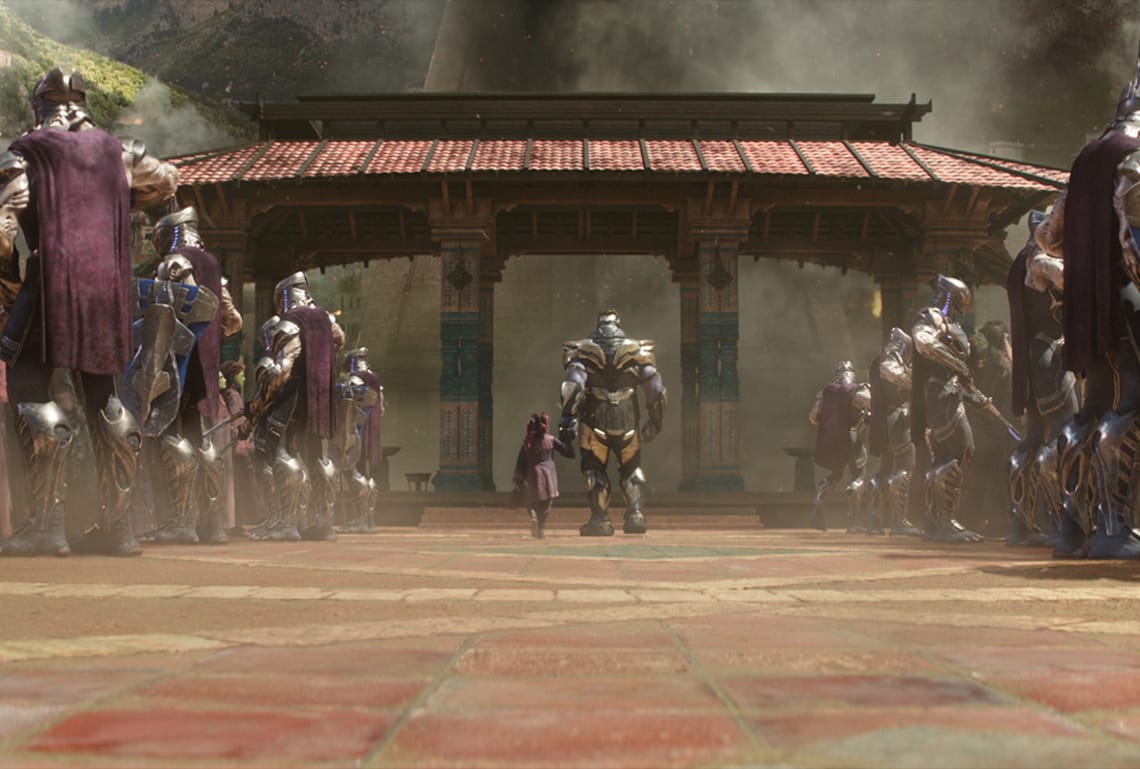 Can you tell us about some of the other challenging characters the team worked on, like Red Skull, Nebula, and how about those Leviathans?
FB: Red Skull was super fun to watch come to life. It was very challenging to achieve the different levels of scatter and specular on his skin since he has different levels of burned skin, but our artists worked together to achieve that control using several different masks to modify the scatter for different areas on his face.
Having Nebula all dismembered inside the torture chamber was very heavy. She had it all, including refraction, SSS, tons of reflection and multiple levels of glossiness, and an insane amount of model detail created by our amazing model department. Using material overrides was crucial to get some optimization on her.
The Leviathan was an ingest we got from ILM and it was a heavy asset. The same is true for the QShip, so we used VRScenes and our deferred pipeline to handle these assets on the farms.
Why is V-Ray your renderer of choice?
FB: V-Ray is very easy to use, extremely artist-friendly, and the learning curve is great. I've seen V-Ray grow from a small arch viz product-focused renderer to the extremely flexible swiss army knife it is today. I've seen constant improvement in GI solutions, DMC changes over time, increasing support for shaders, adaptive lighting, material overrides — the list of enhancements is honestly very long.
For those looking to break into lighting and look development, what are the skills you recommend? Can you leave us with a few of your pro tips?
FB: For lighting, I would strongly recommend studying photography and cinematography. Understanding exposure and how light behaves is extremely important as well as understanding how to tell a story through lighting.
Look dev is all about observation and creating a database of references for different surfaces and how they behave. Having said that, look dev is also very technical and it is essential to read values and understand the texture and its range.
Lighting and look dev are continually evolving and it is very time-consuming to try to remember everything, so I would always recommend leaving the help page of the render engine open in your browser for quick consultation.
About Fernando Brandao
Fernando Brandao is Lead Lighting/LookDev Artist at Digital Domain. After making up his mind about wanting to work in movies and animation when he was just a kid, Fernando invested in his dream through a series of wise career moves, from a bachelor's degree in photography to working in product and architectural visualization, and then into advertising and animation. For Fernando, "the shift was very natural and each field created the curiosity for the next one; each aesthetic need also pushed me to face new technical challenges."
Hungry for more from Digital Domain's top talents? We talked to Chris Nichols of Digital Domain in episode 189 of the CG Garage Podcast. For more on Thanos, digital humans and the challenges of the uncanny valley, tune in below — and be sure to subscribe for more behind-the-scenes podcasts with industry legends.