V-Ray AppSDK helps ViSoft's Premium Photo Tuning software take the guesswork out of bathroom design.
V-Ray is playing an increasingly large role in helping customers make decisions. Photorealistic rendering helps them picture their lives in a new house or apartment. And car, phone and product advertisements use the power of 3D to create beautiful, dramatic imagery. Now, software company ViSoft is using V-Ray, via V-Ray AppSDK, to create enticing renders of bespoke bathrooms.

Used by salespeople, craftsmen, and interior designers, ViSoft Premium 3D helps envisage ideal bathrooms. With 3,500 users in 84 countries, it covers everything from the layout of the room, to the alignment of tiles, to the final visualization fit and finish.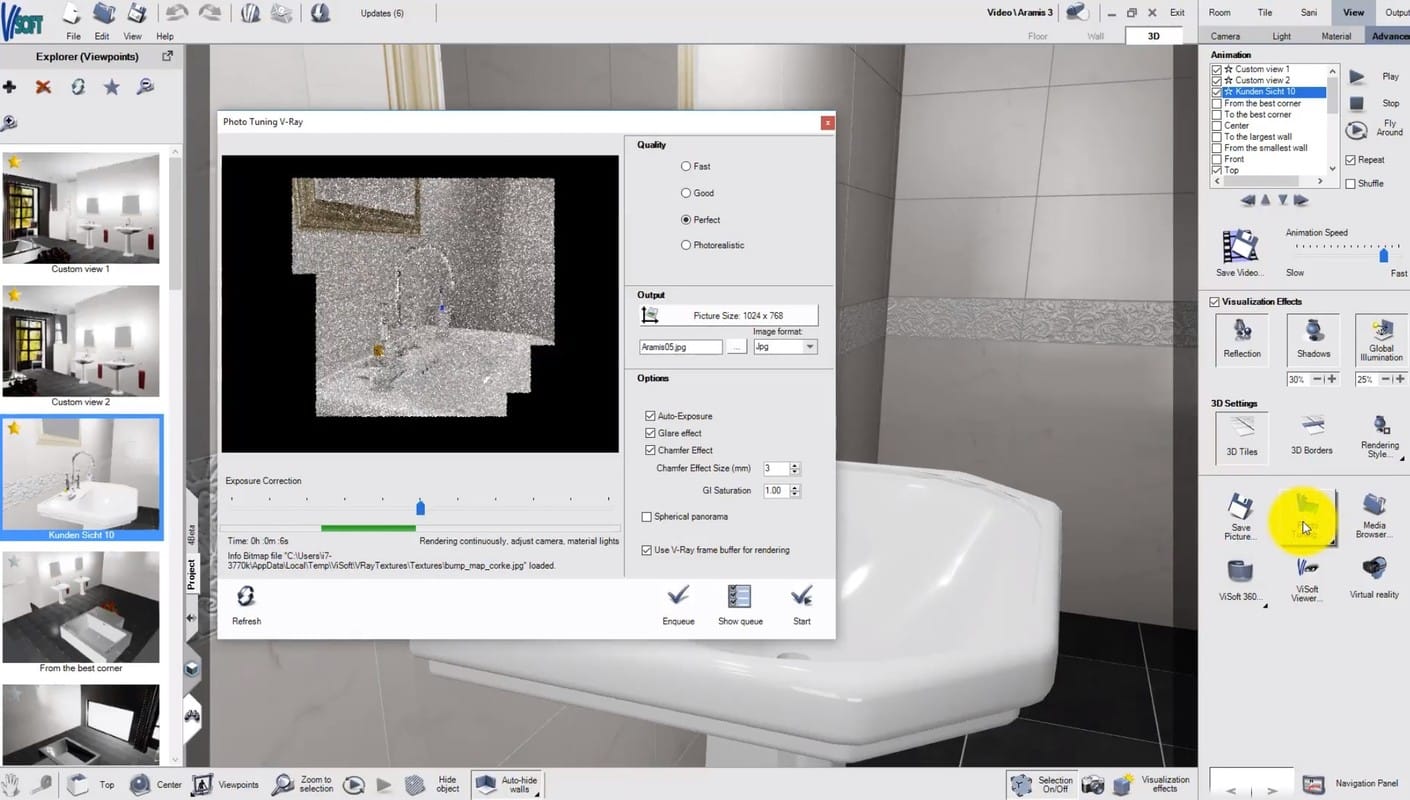 "Our customers find themselves in very competitive situations," explains Viktor Pavlovych, Head of Visualization Software at ViSoft. "Being able to visualize every detail in high quality, is a great buying experience. And it gives the customer a high level of security because you were involved in the planning process, everything is transparent, and misunderstandings are avoided."

To take its visuals to the next level, ViSoft has added V-Ray to Photo Tuning, an add-on pack for Premium 3D . To integrate V-Ray, Viktor and his team made use of AppSDK, a package which makes it easy for developers to integrate powerful rendering into just about any program, from fashion and product design tools to home and bathroom planning programs. For ViSoft, it proved a great fit.
Usability, and high visualization quality in very little time, make V-Ray the perfect addition to our software.

Viktor Pavlovych, ViSoft
"During customer consultation, all details can be designed on the computer and shown on a big TV — in 3D and realtime," says Viktor. "Afterwards, the finalized project will be rendered from three or four perspectives and given to the customer, together with the offer. Usability, and high visualization quality in very little time, make V-Ray the perfect addition to our software."

Of course, a bathroom salesperson has a completely different set of skills than a 3D artist. In order to create something that could be used by its customers, ViSoft selected and modified V-Ray settings with Chaos Group's help to find the perfect sweet spot between speed and quality.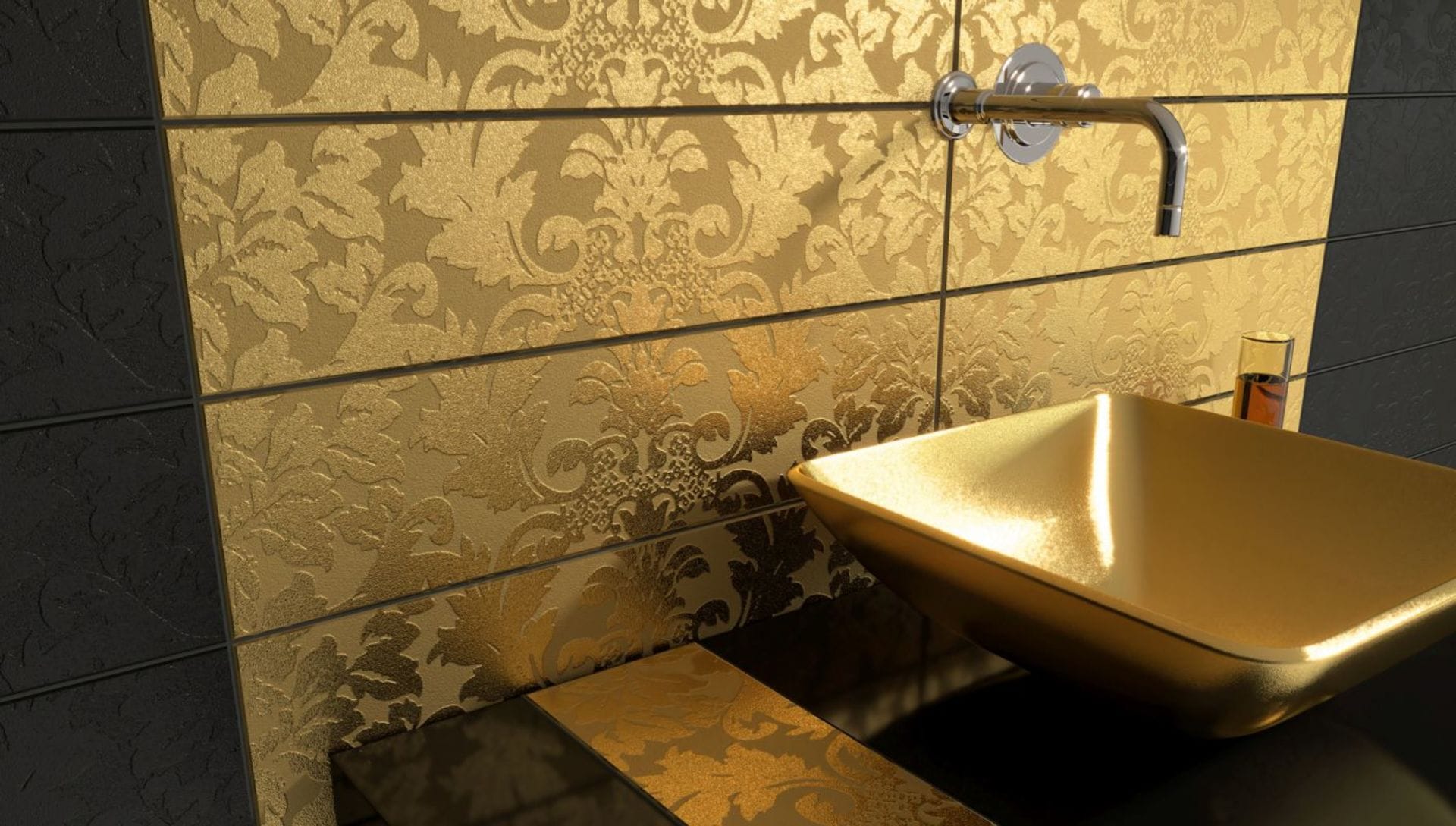 "An example of how we made things simple is how we use the V-Ray physical camera," says Viktor. "We created an 'Auto exposure' pass, which finds exposure settings automatically. In fact, it is as easy now to do great renderings in ViSoft as it is to take photos with your mobile's camera. You just pick the viewpoint, and start rendering."

With tiles from over 370 manufacturers, ViSoft boasts the world's biggest database. This could have been a tech support nightmare if inexperienced users were suddenly expected to play with material maps and reflection and refraction. But ViSoft made sure everything was ready to go, so users can easily select and switch surfaces. The same goes for 3D objects, which are pre-checked for geometry quality.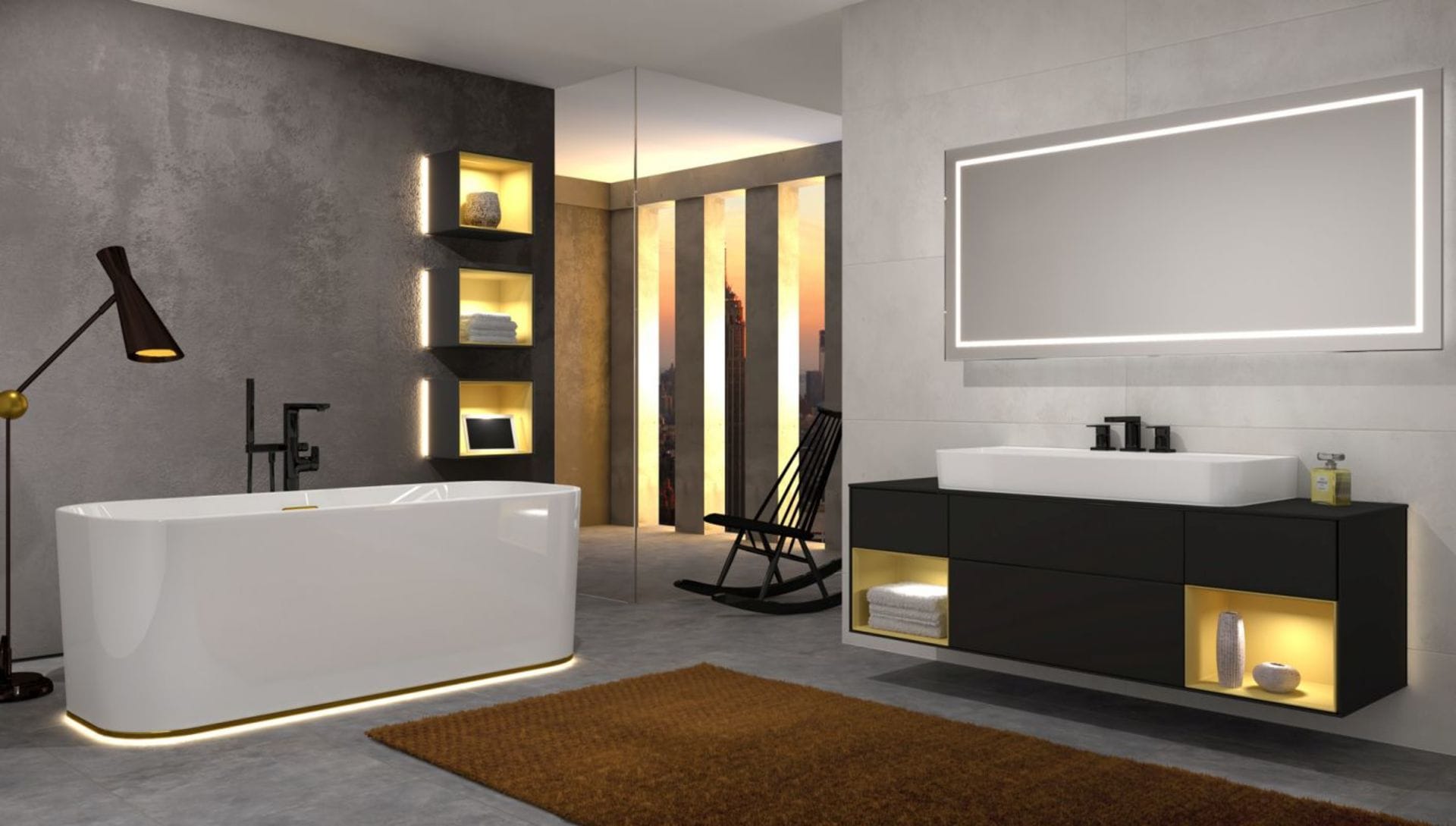 Viktor found integrating V-Ray into ViSoft straightforward, too. The AppSDK is structured to get users up and running quickly, with the camera, geometry conversion and basic materials coming first. Then the core features which help bring renders to life are introduced. The entire process took Viktor and his team just a couple of months, with Chaos' online documentation and legendary customer support helping out when needed

"The fact that Chaos Group has a support specific wrapper for .Net helped me a lot," comments Viktor. "There were some missing features that we needed, and they were added extremely quickly. I had a specific question about linear workflow implementation, and after I received the answer, Chaos Group's online documentation was updated too. I admire this kind of efficiency."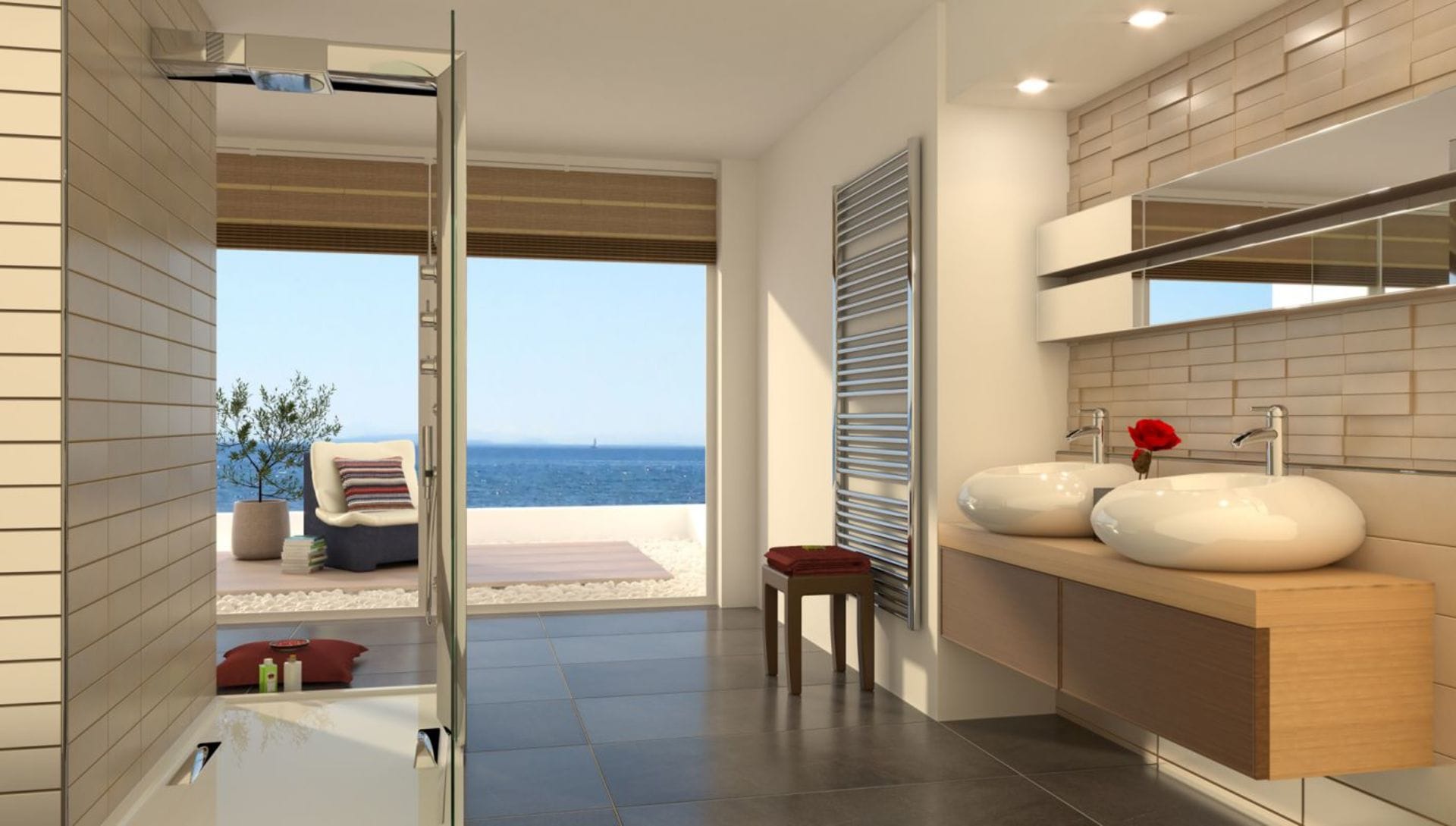 V-Ray's integration has helped ViSoft and its customers take their imagery to the next level. "In one word — wow!" says Viktor. "Customers, especially those who create renderings on a daily basis, have been stunned by how simple it is to create photorealistic renderings now. The rendering time has also shortened dramatically. The integration of V-Ray has been a big milestone."

There is a slight problem, though, according to Viktor: "Some of our users have complained that the renders they created are too perfect, and they are afraid they cannot build the room to that quality level!"