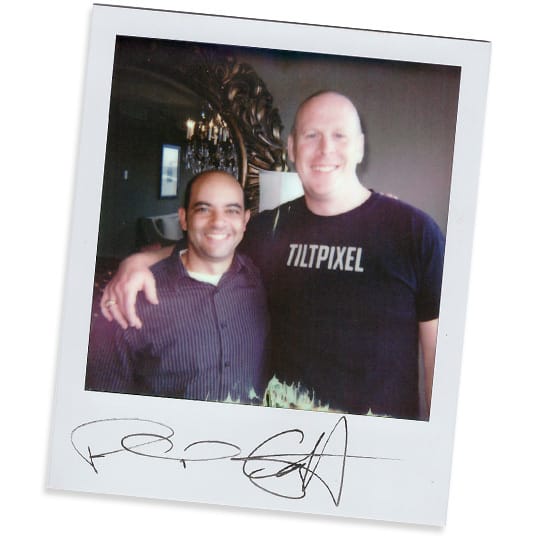 How the latest tech is helping Tiltpixel create incredible architectural images and movies.
In this podcast, Chris talks to Corey Harper and Ramy Hanna, the co-founders of Tiltpixel. This Houston-based arch viz company has gone from two people working from home, to a thriving office filled with the latest kit - and lots of LEGOs.
Corey also serves as the 2017 president of the American Society of Architectural Illustrators (ASAI), a role which will be filled in 2018 by Chaos Group CCO Lon Grohs. Corey talks about the history of the society, its Architecture in Perspective event, and this year's unusual winner of the prestigious Hugh Ferriss Memorial Prize.
The duo also discuss how they balance client expectations with artistic freedom, death-defying flights around Houston with crazy helicopter pilots, and using cutting-edge tech such as drones, 8K 360-degree cameras and green screens to create VR experiences.
Links:
ASAI Website >
Titlpixel's website >
A DOWNTOWN SKYBREAKING, AND A VIRTUAL JOURNEY THROUGH HOUSTON'S CAPITOL TOWER >