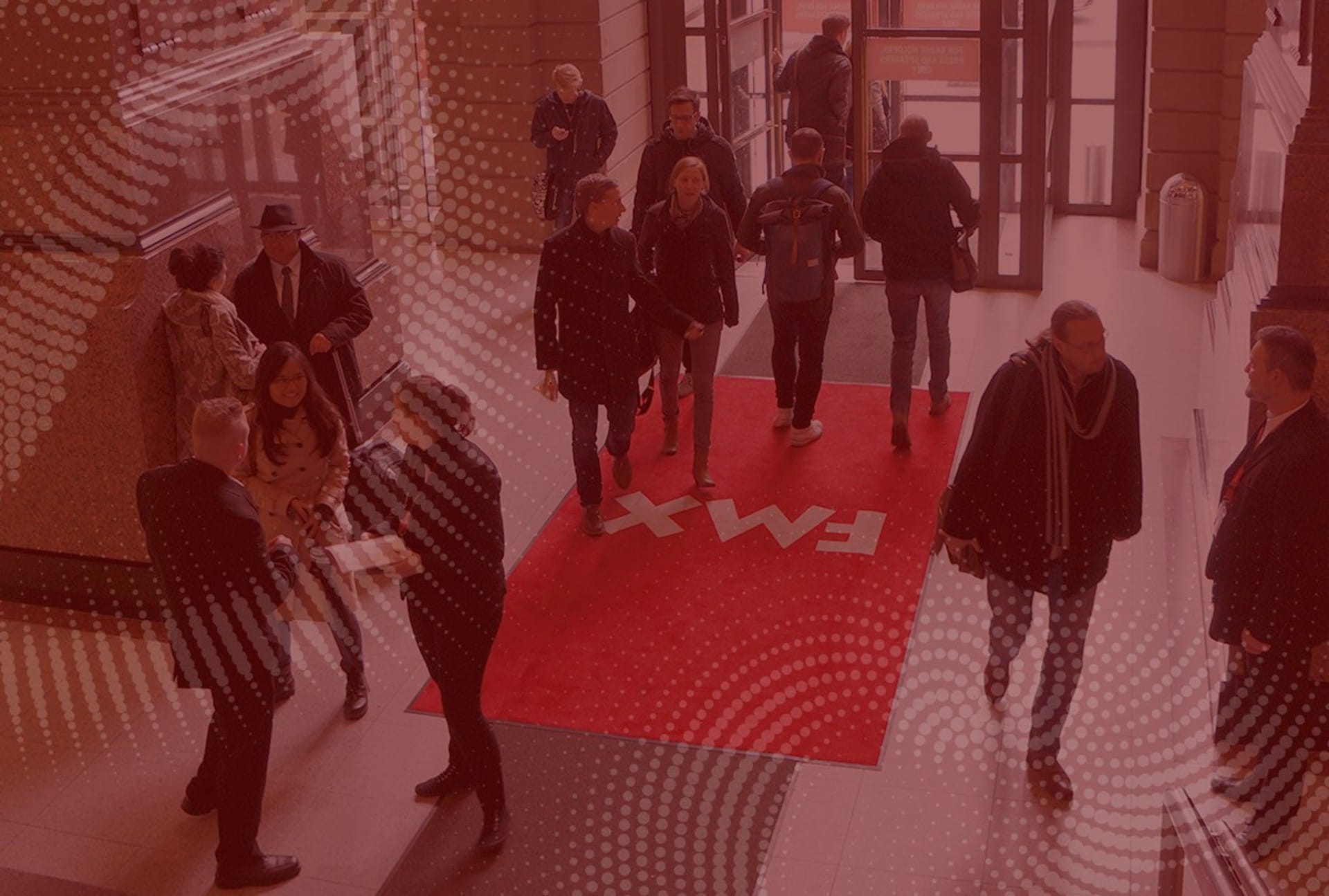 This year's FMX, in Stuttgart, Germany, was an essential event for anyone involved in digital arts. As an official partner of the event we sponsored talks from VIPs of the VFX industry, while CG Labs director Chris Nichols and CEO and co-founder Vladimir "Vlado" Koylazov took part in panel discussions and presentations.
A packed auditorium listened to Vlado's presentation, titled "Developing V-Ray: History and Lessons." Vlado tracked V-Ray's evolution from university project to Academy Award-winning renderer, explaining the pitfalls and successes along the way. He concluded with a tantalizing glimpse at the software's exciting future.
Chris's first job was to preside over three talks on volume capture, a technique which digitizes light and depth information to build virtual representations of the real world. The technology is becoming more prevalent for building accurate, photorealistic models of the real world for use in 3D modeling and virtual reality.
Vlado then joined Chris and Tomasz Wyszolmirski, of innovative CGI content hub Dabarti, for an energetic live podcast. The inquisitive audience included FX Guide's Mike Seymour, who posed questions about V-Ray's CPU/GPU hybrid rendering, and support for Psyop's Cryptomatte tools. Subscribers should already have the podcast, but if you're a CG Garage Podcast virgin you can listen here. You can also read Mike's thoughts on FMX here.
Virtual production was a big topic at FMX. As chair of the Digital Human League, Chris took part in a panel hosted by Mike Seymour with guests Vince Baertsoen (The Mill), Steve Caulkin (Cubic Motion), David Morin (David Morin LLC) and Hao Li (USC Institute for Creative Technologies). They discussed how virtual productions - such as The Jungle Book - are becoming more prevalent as realtime technology improves, and how post-production and production are merging. Of course, digital humans are an important part of this.
On the Chaos Group stage, we hosted talks from the cutting edge of the visual effects industry. Tomasz discussed Dabarti's switch from CPU to GPU rendering, and László Sebő described the challenges of creating effects for films such as Independence Day: Resurgence with Scanline VFX's asset-based workflow. Unit Image's Dorian Marchesin unleashed organized chaos with V-Ray. Dorian, together with colleague Johanne Beaupied, recorded a podcast with Chris, which will be available soon.
It was an incredible experience; eye-opening and forward-thinking, and it was great to hang out with the talent shaping the future of the industry. We can't wait to see what FMX 2018 will bring.

Auf Wiedersehen!