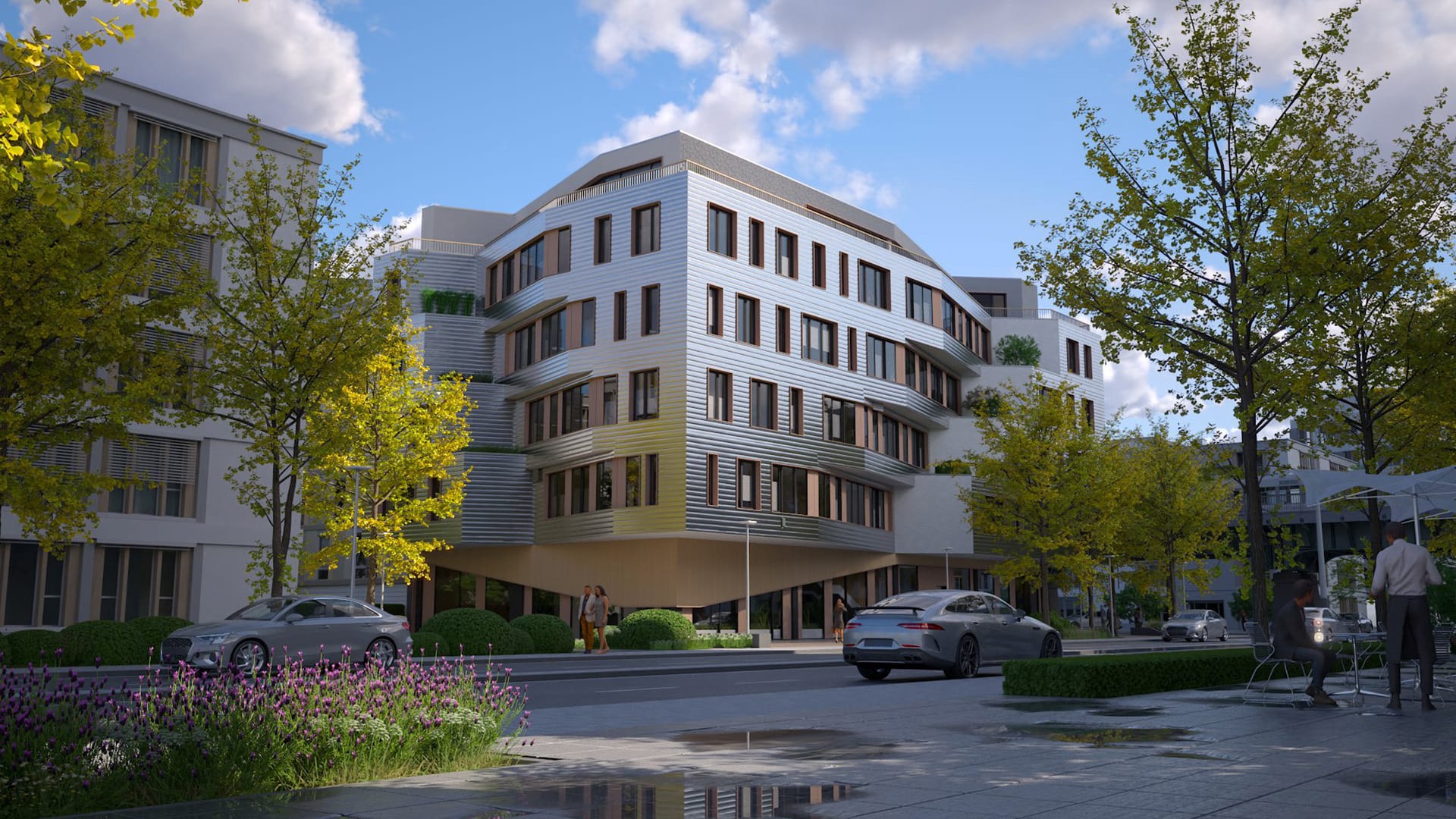 The renderer that does it all.
V-Ray 6 for Revit opens a new chapter of design visualization and collaboration. Now, you can transfer your Enscape data to V-Ray — and take it to the highest possible level of photorealism.
Plus, with Chaos Cloud Collaboration, you can share your progress and get feedback on your work. Set up any cloudy sky in a user-friendly and memory-efficient way with the new procedural clouds system. Place decals without limitations with the help of V-Ray Decal. And much more.
See V-Ray 6 for Revit in action
Save the date: January 24, 2023
Discover the combined power of Enscape and V-Ray 6 in Revit with our free workflow webinar. Join the Chaos team to find out how to take your model from real-time to photoreal, and then take part in our Q&A session. Book your seat now.
Additional features and improvements include:
Finite Dome Light – Set the physical size and scale of your 3D environments when using image-based lighting.
New Iridescent Materials – Easily create iridescent materials like coated glass, metals and ceramics using the V-Ray Material's new Thin Film option.
Better Translucent Materials – Render materials like frosted glass and marble faster with the V-Ray Material's improved subsurface scattering mode.
More Accurate Reflections – Metals and rough reflective materials now render even more realistically thanks to a new energy preservation technique.
Enhanced Dirt Texture – Ensure that dirt and weathering are in the right places with positioning tools that can easily add or exclude objects.
Improved Revit Material Conversions – Native Revit Generic materials now render more accurately. They can also be edited in V-Ray and saved as .vrmat files.
Material Preview Swatch – The new Sphere swatch preview offers the same intuitive material view users experience in Chaos Cosmos.
Asset Tags – Assets can now be grouped using a new tagging system, greatly improving scene organization for complex projects.
Central Library – V-Ray's built-in material library is now part of Chaos Cosmos, so designers can conveniently find and manage all of their assets in one place. The HDRI environments used by Light Gen are also now included in Cosmos.
V-Ray Frame Buffer and Post-Production
Composition Guides – A new proportions layer makes it easy to compose the right camera angle with the help of visual guides like the rule-of-thirds and the golden ratio.
Panorama Viewer – The spherical panoramas V-Ray pioneered can now be explored and edited without the need of third-party tools.