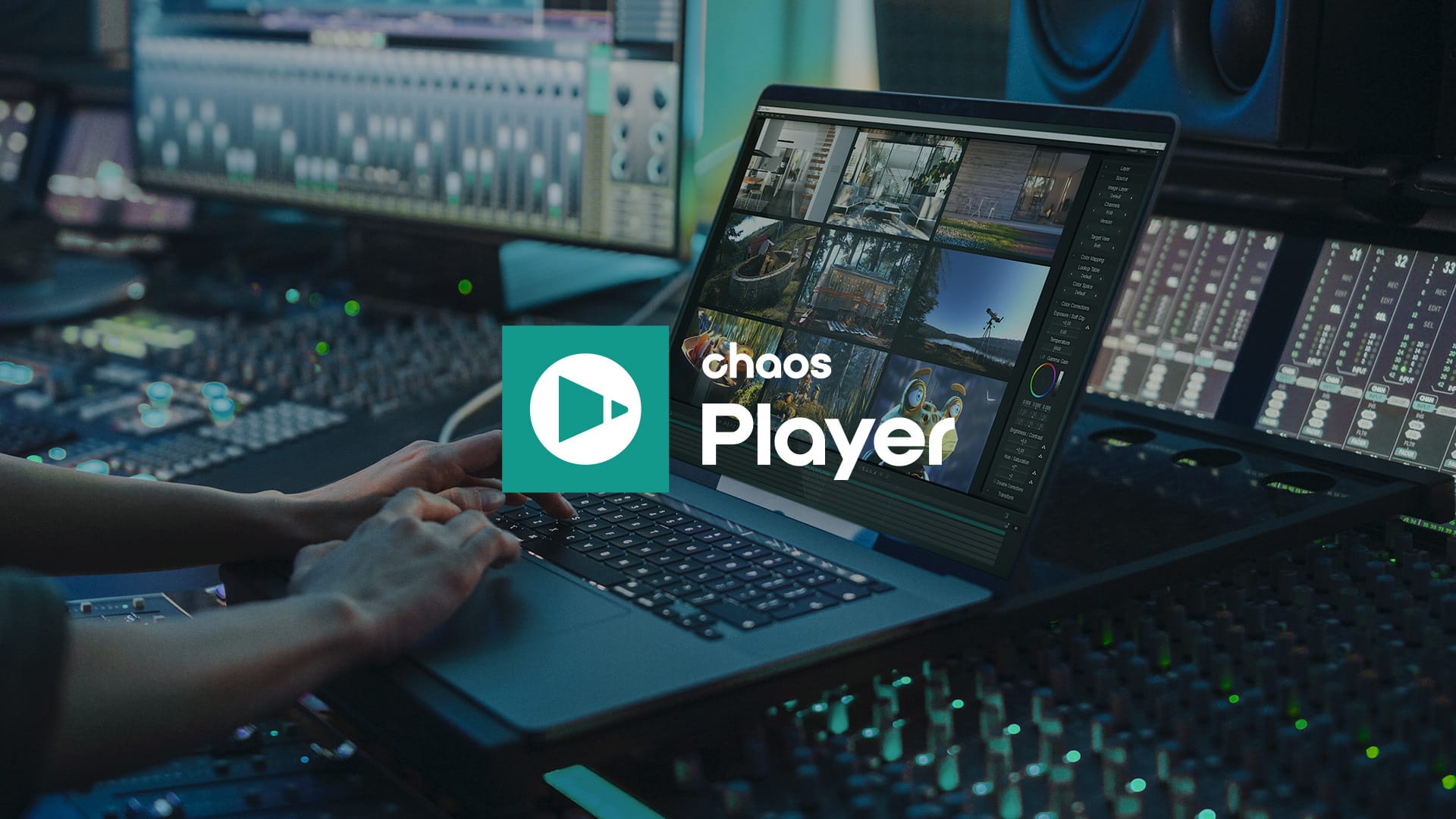 Your fastest route from render to playback.
Say hello to Chaos Player. This professional image sequence player is the successor to Pdplayer, and the latest addition to the Chaos ecosystem.
Designed to streamline your digital review workflow, Chaos Player is built for anyone who outputs rendered animation and needs a reliable, easy and fast tool to playback image sequences.
You can use Chaos Player to review your own work and share it with your team, or you can review other people's work and provide feedback. In addition, Chaos Player includes compositing, color grading, and editing functions, so you can make quick changes to your sequences.
We invite you to take it for a free, 30-day test drive.
Chaos Player is also part of V-Ray Collection.
Learn more