"Evinetta" drops 2020 tech into a 1970s concept car. Director Ash Thorp and CGI artist ColorSponge talk about V-Ray for 3ds Max's role in this atmospheric short.
The last time we spoke to Ash Thorp, he'd just finished work on "Project 2501," a detailed and lovingly crafted homage to the classic anime film Ghost in the Shell. But Ash didn't stop there: over the past five years, he put his passion for anime into practice by contributing to the Ghost in the Shell remake and collaborating with Maciej Kuciara for authentic short films "Showtime" and "Mecha."
Thorp's latest project, "Evinetta," is a step away from the anime world and into cyberpunk-noir widescreen cinema. But, like his other visions, it features a mash-up of evocative retro design and bleeding-edge tech, supplanting the engine of a 1970s Ferrari concept car with a Tesla Model S powertrain.
To create the short film and stills, Ash collaborated with CG artist ColorSponge — AKA Carlos Pecino — who made use of V-Ray for 3ds Max to seamlessly blend the CG vehicle with real-world footage.
Where did the initial concept for Evinetta come from, and how did you flesh it out?
Ash Thorp: Evinetta came about when I was searching for the next car to build/design and discovered the brilliant Ferrari 512s Berlinetta. I thought it would be really fun to pull out the N/A V12 engine and put a Tesla Model S drivetrain and chassis in it and make something that hasn't been done before. I love the idea of taking a wild 1970s concept car and putting 2020 technology into it.
This exploration was also a great way for me to get more familiar with Corona Renderer and V-Ray. I had a bunch of footage I had shot with my anamorphic setup and shared the concept with Carlos "ColorSponge" Pecino; he thankfully joined in to help bring this project to life.
The short film is ridiculously cinematic. What inspired its look and feel?
AT: I study lots of films. I really admire the look and film of mainly older movies that were shot on film and ones that were shot anamorphically. One of my all-time favorite films cinematically is Alien; I easily watch that film at least once a week. I do my best to pay close attention to all of the little subtle nuances and then apply that digitally using my Black Magic Pocket Cinema Camera 6K.
Carlos also did an outstanding job of using 3ds Max and V-Ray for 3ds Max to recreate the look and feel I wanted. We performed quite a bit of post-production, and the final connection point was grading the footage and CGI so that they blend as seamlessly as possible. We are both crazy for attending to all the little hidden details, and so we worked relentlessly until it all felt right.
Could you tell us about researching and modeling Evinetta?
AT: I am not really into modeling in CGI as it's a bit too complicated and troublesome for my personal liking. So I had to do some research to find and purchase a base model that would hold up in the film. I thought it did pretty well and allowed us to focus on the multiple other tasks that needed to be completed.
V-Ray is at the top of the game in terms of materials and lighting, creating real physical energy distribution and making renders realistic so quickly.

Carlos Pecino AKA ColorSponge, 3D Artist
How did V-Ray help you get the right look for the project?
Carlos Pecino: I've been using V-Ray and 3ds Max for almost 15 years, so it was a no-brainer for me to also use them on this project. V-Ray is at the top of the game in terms of materials and lighting, creating real physical energy distribution and making renders realistic so quickly. V-Ray is also continuously progressing and growing, and some of the key features that I really like are how animation renders are flicker-free, the denoiser and the render speed.
My main focus on this project was to try and imitate the real behavior of the camera by adding motion blur and depth-of-field to the renders. Although this incrementally added more time per frame, it was completely worth it. The visual sequence is instantly believable and it created a killer result.
What's your favorite V-Ray feature, and why?
CP: I would easily have to say V-Ray Sun plus aerial perspective fog. I combine these two features on a daily basis in almost all my full CGI scenes because they're super powerful and effective.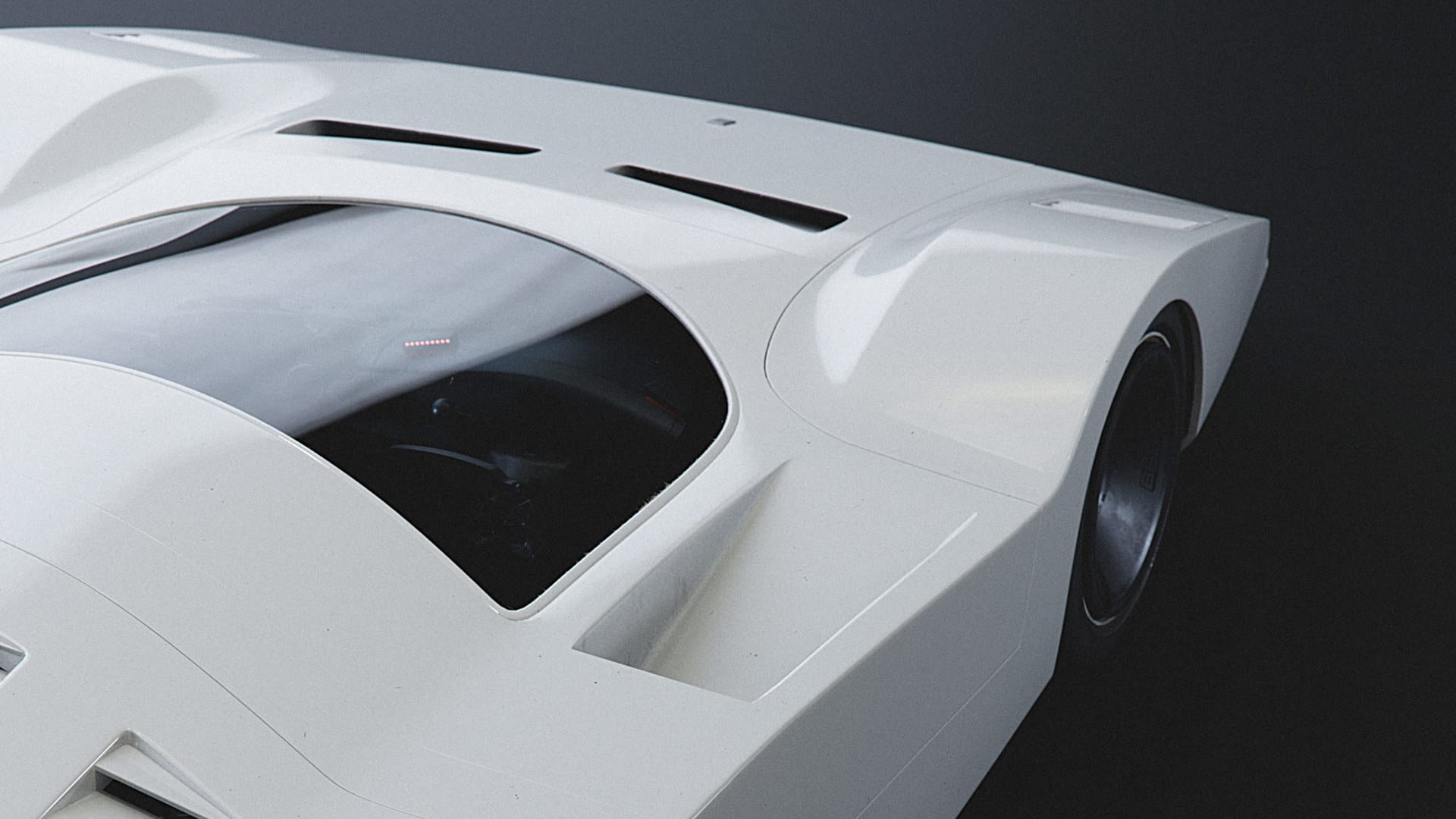 What was the biggest challenge on the project, and how did you overcome it?
AT: The biggest challenge was learning to be patient with the process. This project took many different forms, which made it take a lot longer than we initially expected to reach the final result. Managing expectations and pushing one another in the best of ways was how we moved forward and got incredible results.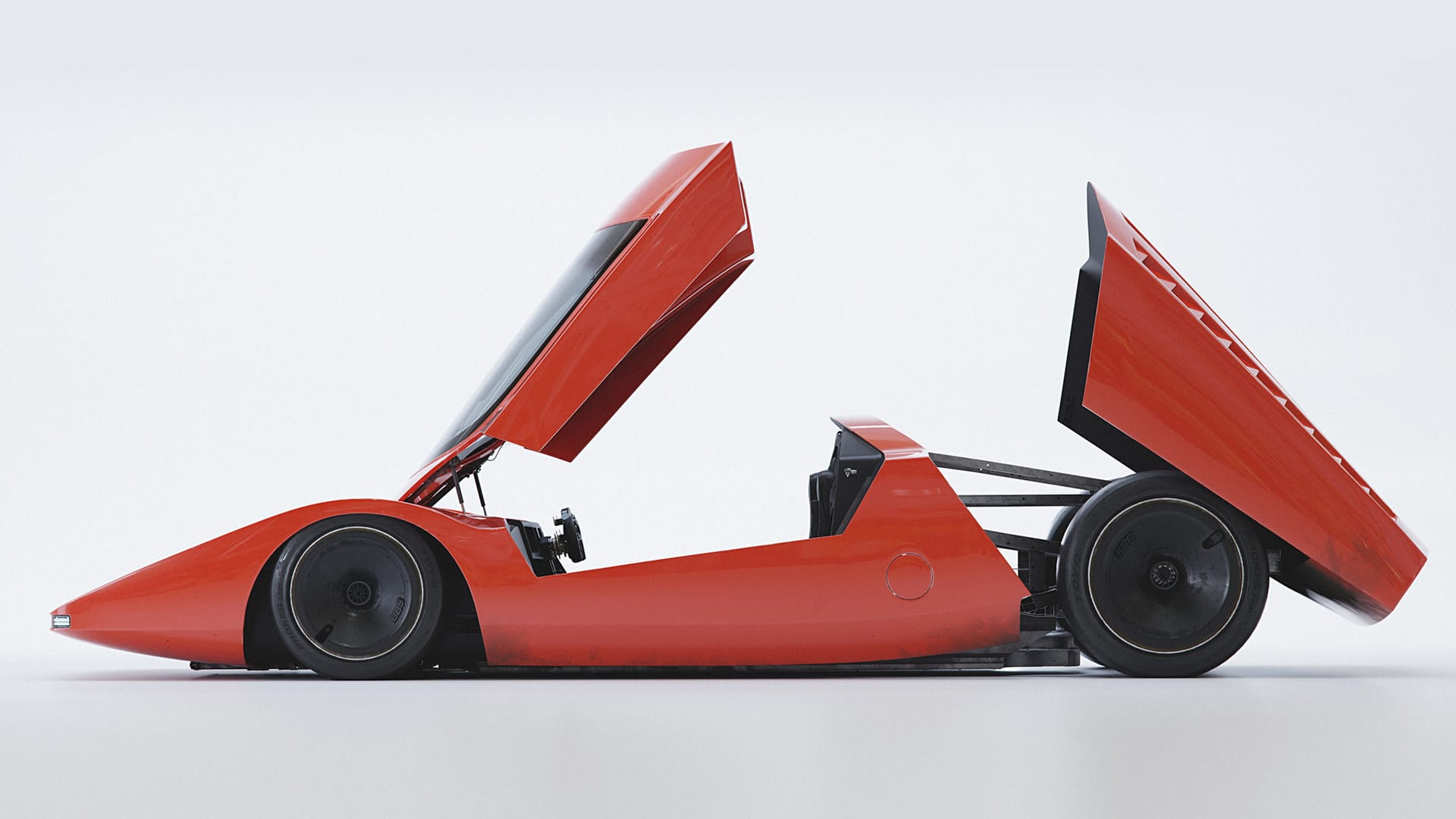 The project has been huge on the internet. What's been your proudest moment?
AT: I try to remain humble and minimize my expectations on the release of any project. For me, it's primarily important that my teammates who worked on the project are really happy with the final piece. From there, it's been such an added bonus to see that fans of our work have wholeheartedly embraced it as well and really enjoyed this project with us. It's been the most incredible joy!
What are you working on next?
AT: So many things! Everyone will just have to patiently wait and see.
Accelerate your pipeline.
Try V-Ray 5 for 3ds Max free for 30 days.