Total Chaos's last day was a cornucopia of cool CG content covering everything from the world's biggest buildings to the universe's biggest bad guys.
Total Chaos's second and final day was every bit as good as the first. The line-up of 34 presentations and discussions across four stages demonstrated the incredible diversity of the CG industry. The crowds were astonished by AI-powered world builder Promethean AI, inspired to create a mobile game with Gameloft Sofia, learning how Blur Studio coordinates artists around the world or discovering the inner workings of Chaos Cloud.
Architecture and design was the theme of the Art track's morning session. Gensler's Scott de Woody was the first to grace the Total Chaos podium with his overview of the multinational architecture firm's approach to creating buildings people want to work in — including an appropriately triangle-based HQ for chip firm NVIDIA.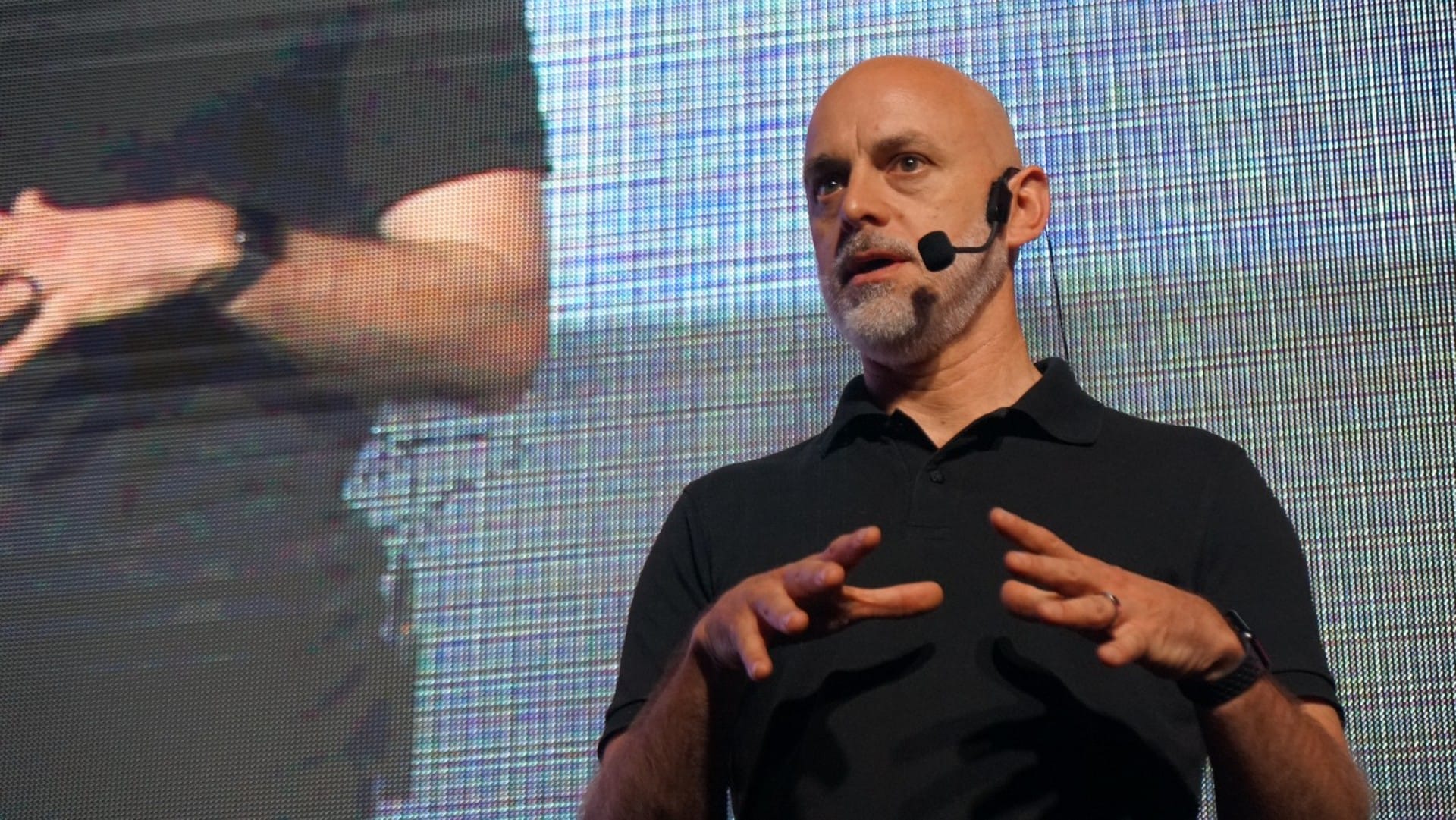 Continuing the architecture theme was KPF's Cobus Bothma, who detailed how the company built its cutting-edge pipeline with new V-Ray tools such as V-Ray for Unreal for creating Hololens scale models and easy, beautiful real-time walkthroughs in Project Lavina. The trip down the VR rabbit hole continued with Marko Margeta and Jose Pareja Gomez of Zaha Hadid Architects, and Factory Fifteen's exhilarating Nissan Formula E experience.
Madrid-based creative studio Beauty and The Bit has brought big-screen sensibilities to the arch viz movie with "Landmark." In his presentation, art director Victor Bonafonte Morales explained his initial intentions and demonstrated how his sketches and previz fed into the final movie.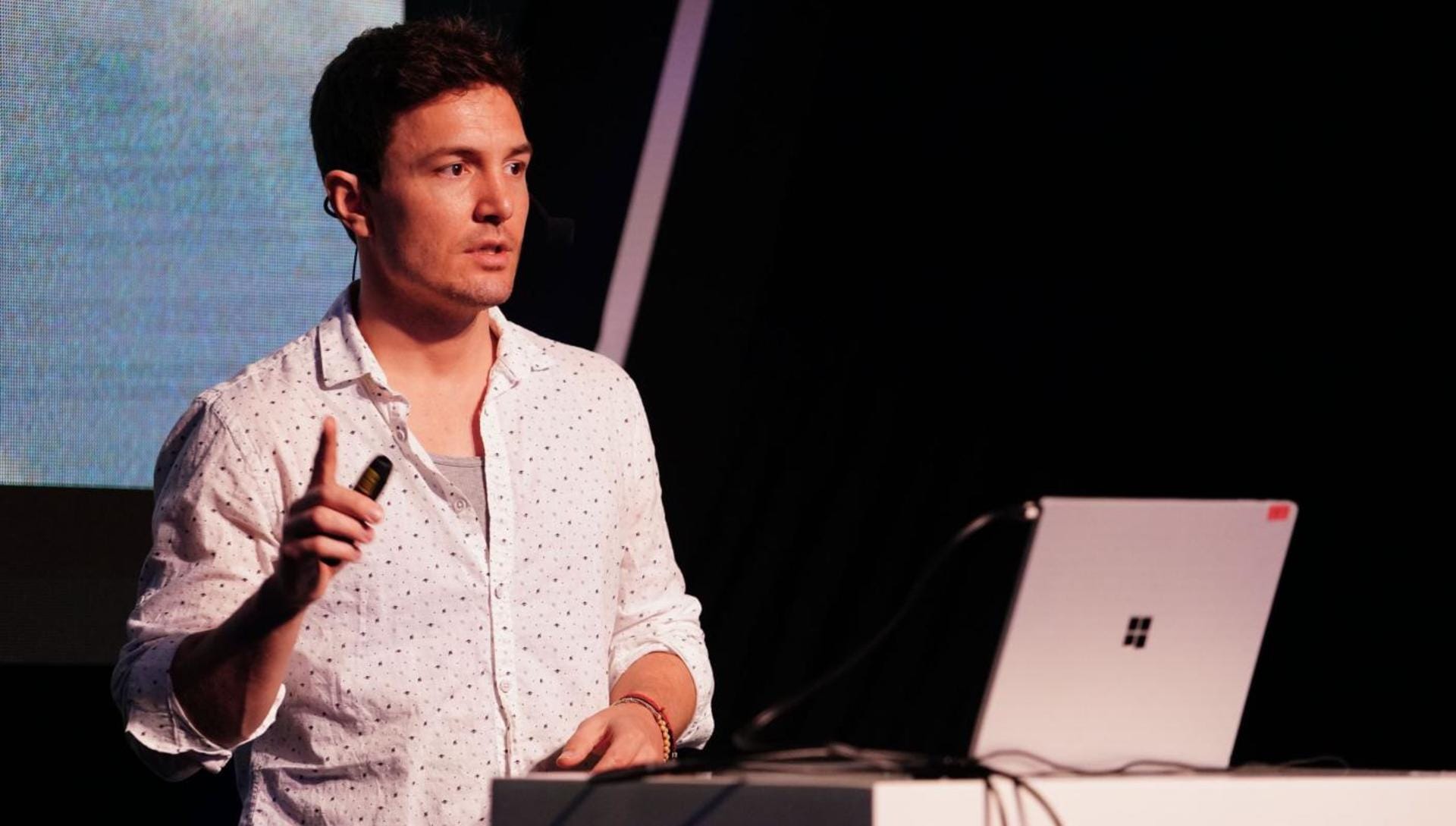 Meanwhile, in the Craft track, Ingenuity's Grant Miller went procedural with a guide to how the company uses Houdini and V-Ray for Houdini to create environments populated with dense fauna, crowds of thousands for a Kelly Clarkson music video and piles of bodies for The Walking Dead. There are sure to be some audience members who will make use of Grant's techniques to cut out the fiddly bits of their VFX pipelines.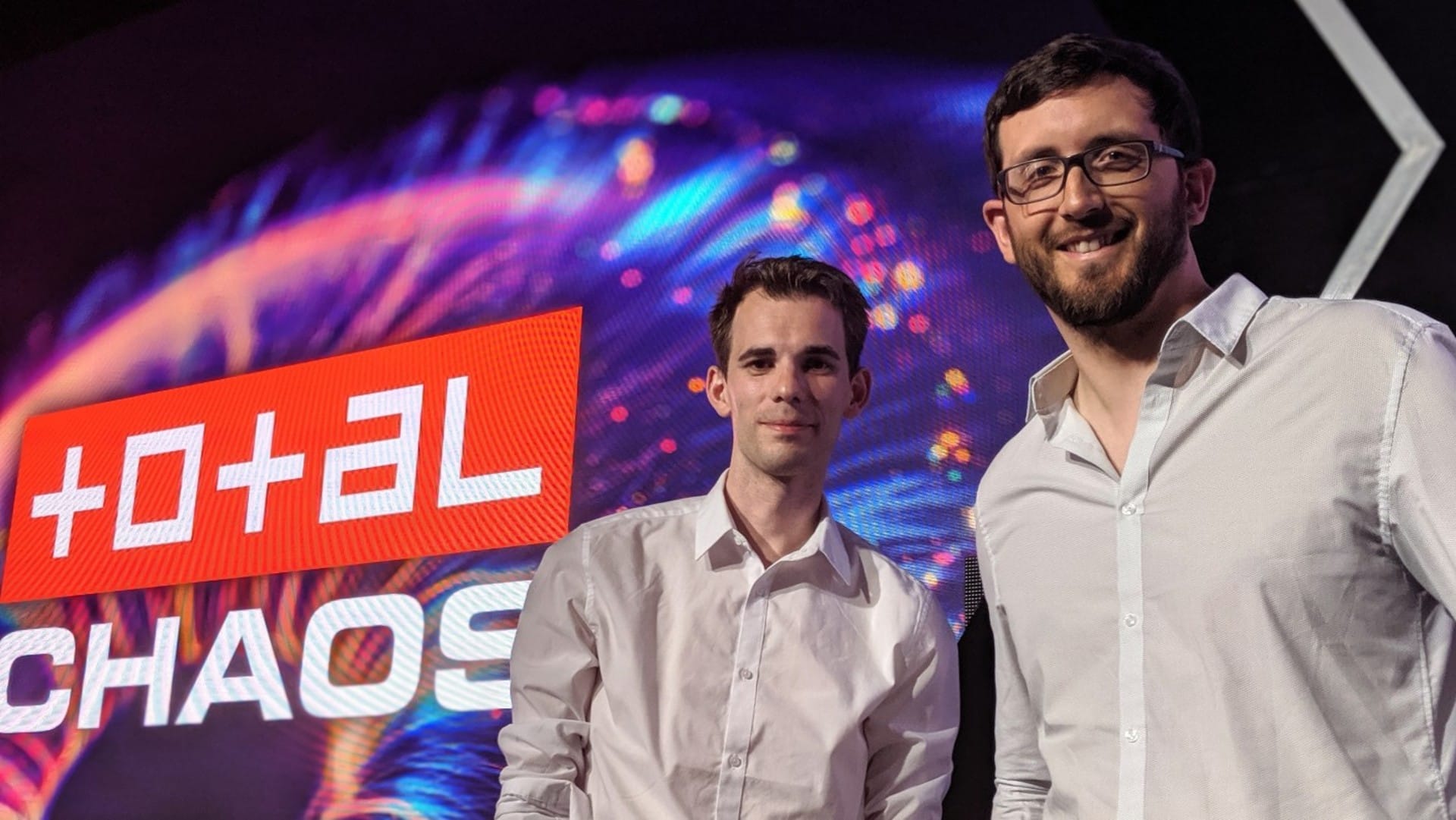 Quickfire round! Back in the Art track, ILM's David Wortley and Falk Boje showed how V-Ray for 3ds Max has been used seamlessly to create environments in big movies including Black Panther's Wakanda, A Wrinkle in Time's floating mountains, Jurassic World: Fallen Kingdom's Isla Nublar, Star Wars: The Last Jedi's Skellig Island (with Phoenix FD for the sea) and Rogue One's tropical battleground. Despite covering so many films, there was no shortage of tips and tricks here.
The Assassin's Creed series takes pride in its accurate historical recreations — albeit with a dash of 21st-century parkour. In Yavor Yakovliev's presentation, he showed how Ubisoft Sofia used procedural techniques to recreate Ancient Egypt for Assassin's Creed: Origins. Next door, in the Craft track, Slashcube's Thomas Vournazos flew us to "Moon Village." Developed in conjunction with architect SOM, the European Space Agency and the Massachusetts Institute of Technology, this short film used Corona for Cinema 4D to visualize a human colony on Earth's natural satellite.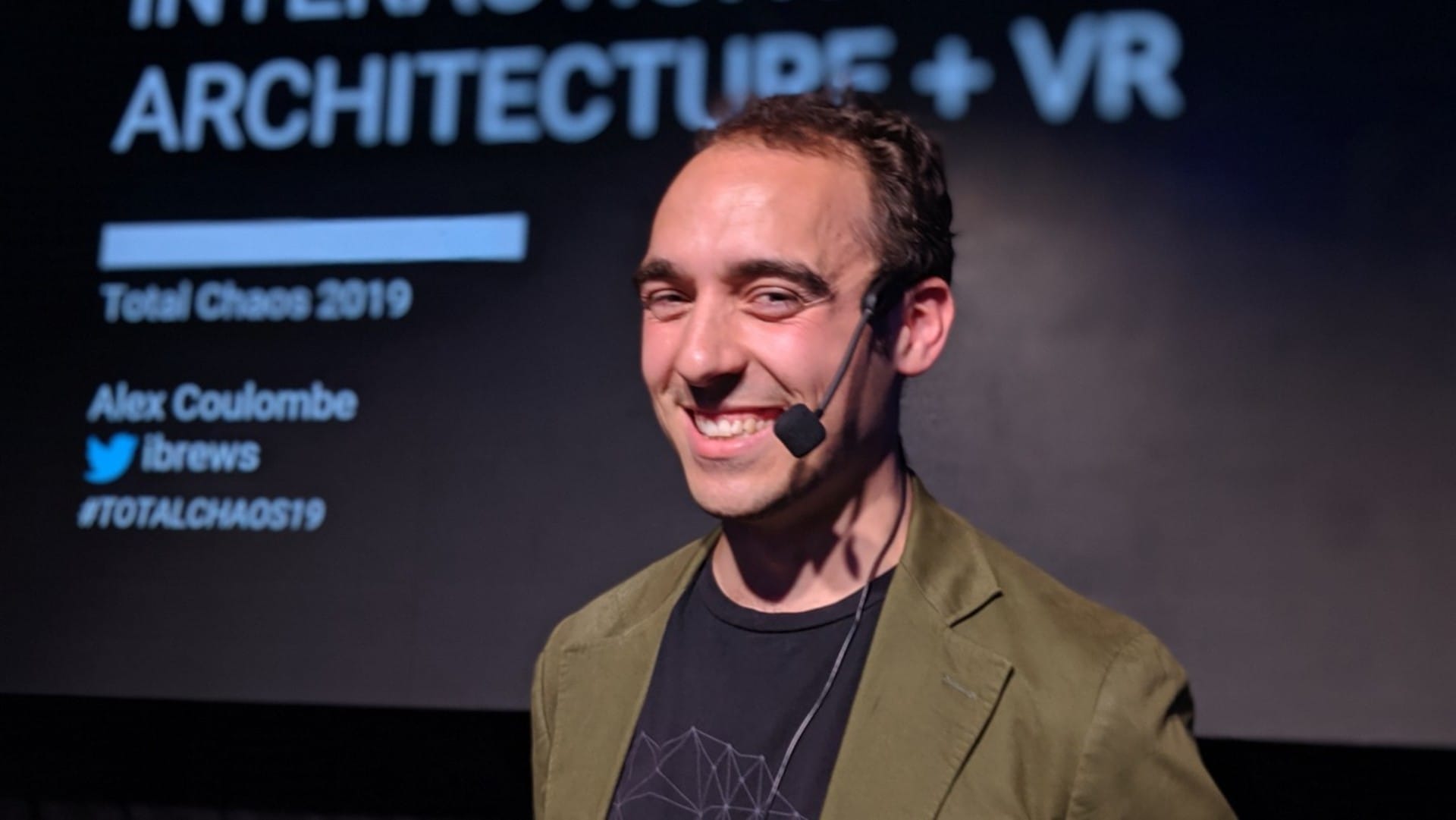 How can VR help the architecture industry? And what happens when we create spaces in VR without the constraints of the real world? These are the questions Agile Lens's Alex Coulombe answered with his dynamic and charming presentation. He looked at how VR has changed the way we plan and explore prospective theaters, and how it inspires new forms of architectural, artistic and theatrical expression.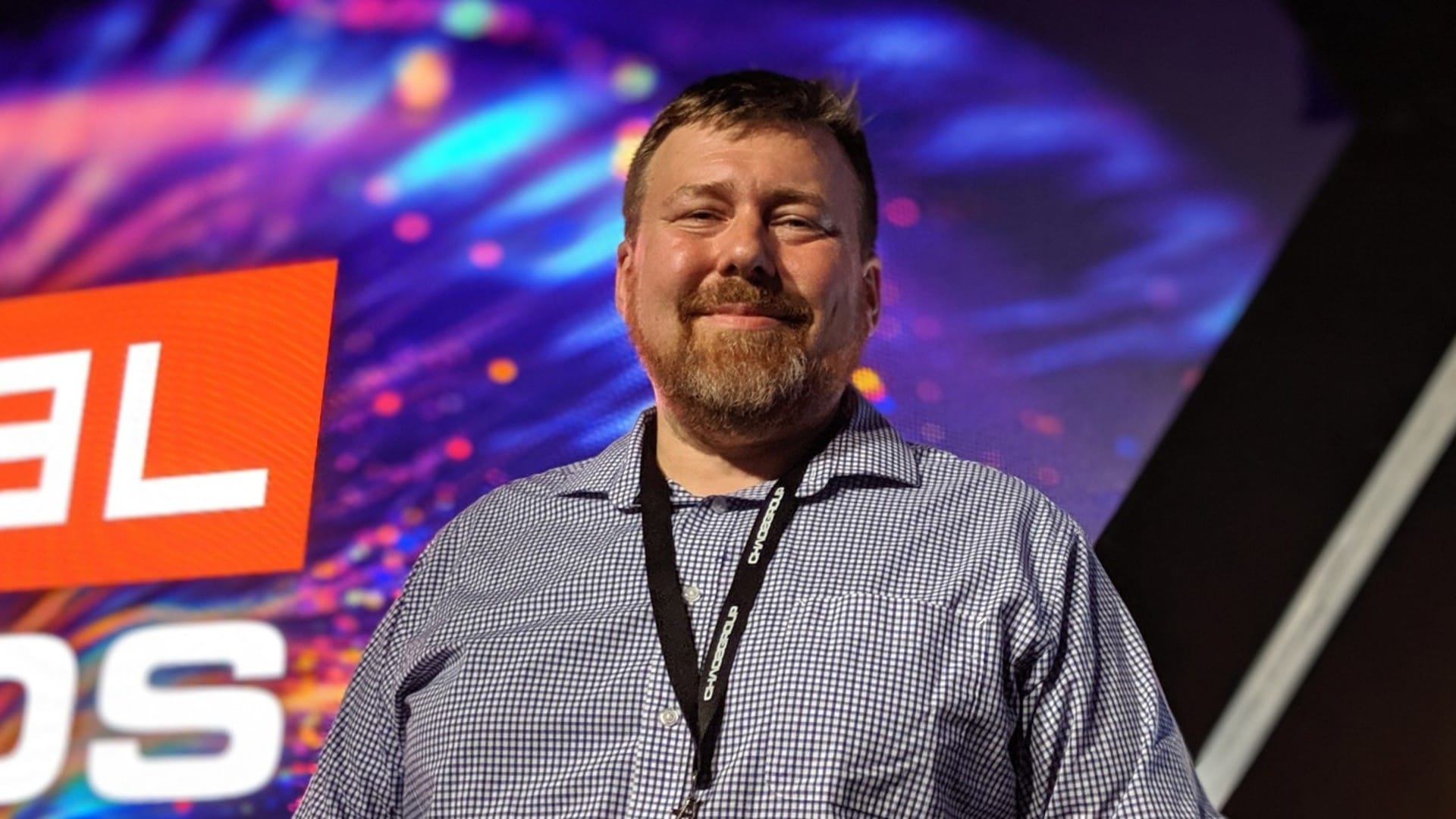 The day came to an epic end with two major players in the visual effects industry. Digital Domain's Deke Kincaid showed the evolution of the company's digital humans and characters, culminating in a thorough breakdown of its spellbinding V-Ray rendered work on Avengers supervillain, Thanos. After DD's analysis of the 750,000-year-old big bad, Method Studios showed the techniques it used to create a photorealistic baby with an adult voice for a commercial project.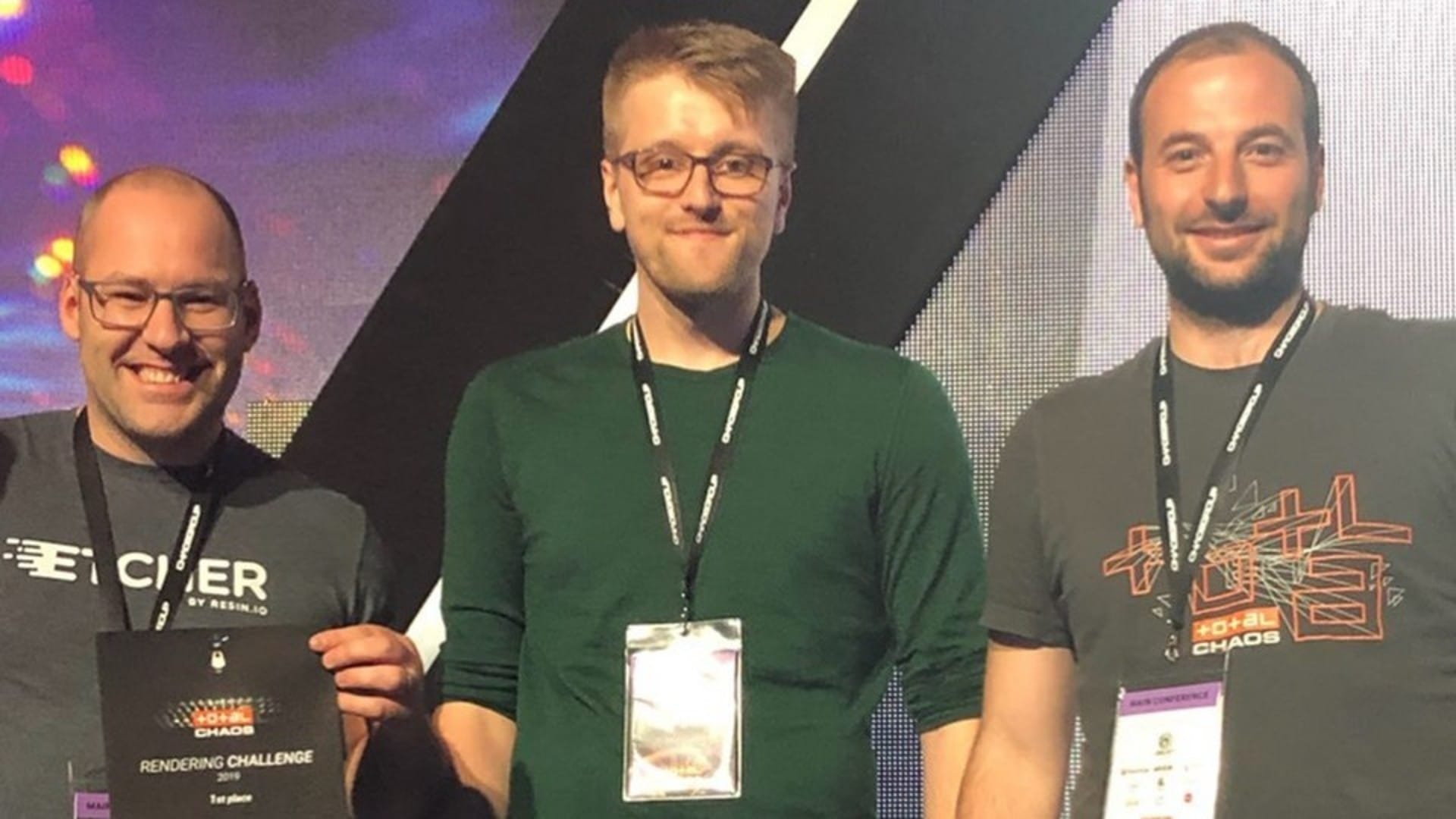 Total Chaos ended on a happy note with the announcement of our rendering competition results. Winner Danny Austin bagged an NVIDIA Quadro RTX 6000, a 28" 4K Samsung monitor, a one-year V-Ray or Corona license and an HP laptop bag. Second and third prizes went to Tomasz Wyszolmirski and Dimitar Dimitrov, who each received an NVIDIA Quadro RTX 4000, a one-year V-Ray or Corona license and an HP laptop bag.
Find out what else went down in Sofia with our Masterclasses and Day One recaps.