Interior designers around the world rely on DomuS3D to plan and visualize projects. Founder Franco Ampollini tells us how V-Ray App SDK has enhanced this software.
Thanks to V-Ray App SDK, it's easy for companies to add V-Ray's photorealistic rendering to their software. A great example of this is Maticad, an Italian company that has integrated V-Ray into DomuS3D, its accessible and versatile interior design platform which is used around the world.
We caught up with Maticad's founder, Franco Ampollini, to find out how adding V-Ray App SDK helped enhance this innovative software and what it meant for their users.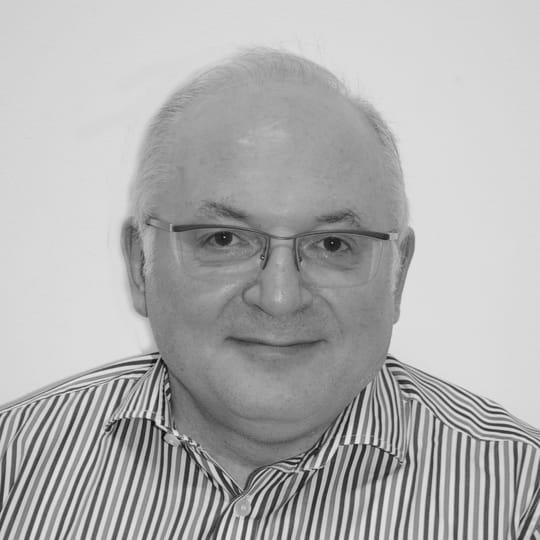 About Franco Ampollini
Franco Ampollini founded Maticad in 1991 to create a software product and service company catering to the ceramic tile industry. Thirty years later, Maticad has extended its work into the modular furnishing industry, offering ever more software solutions for the world of interior design.
Tell us about Maticad.
Franco Ampollini: Maticad is a software company specializing in the creation of interior design applications, focusing on the realistic digital representation of tile, flooring materials, and designer furniture.
With over 30 years of experience, we bring unique know-how to each project, with a portfolio of major clients in Italy and around the world.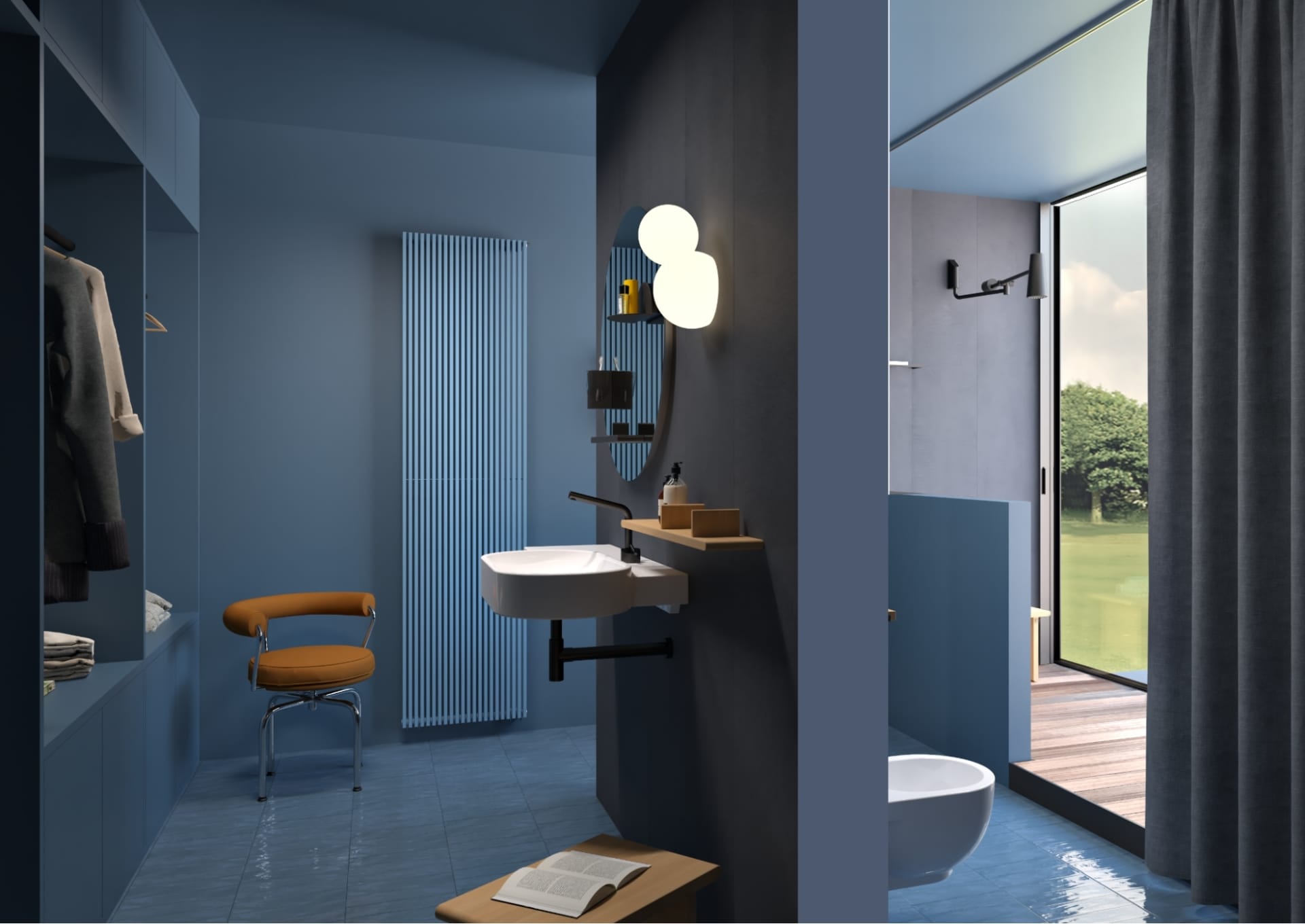 What is DomuS3D and what does it do?
FA: DomuS3D is professional interior design software to meet all the needs of a designer, from start to finish, for any interior project. Starting from custom 2D layout design to easy floor, wall, and material selection, to HD renderings and VR previews.
Our software is versatile, easy to use, and gives each user access to huge product libraries. DomuS3D gives distributors, retailers, and designers the ability to create and present realistic custom interior designs within minutes, exciting their clients and satisfying their every design need.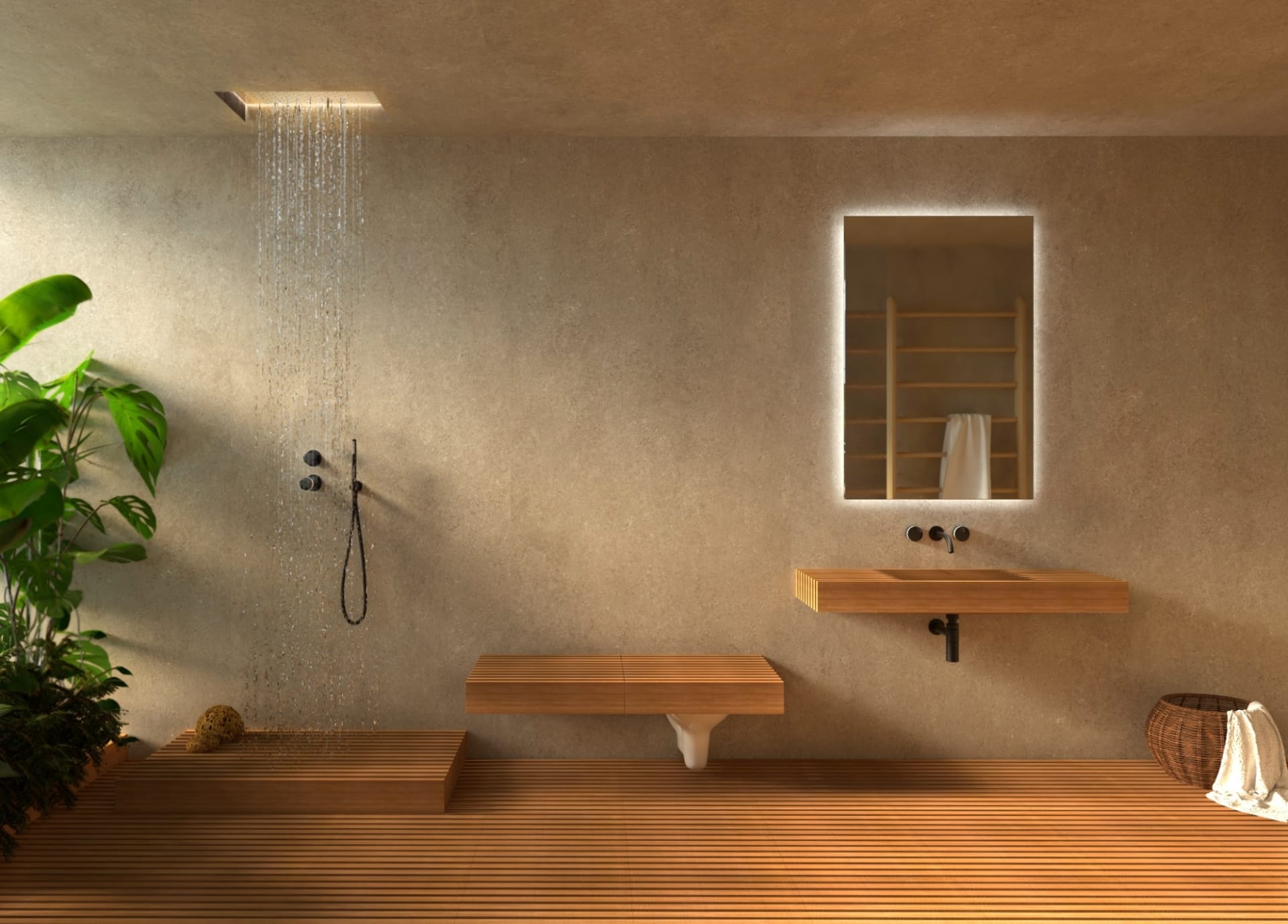 Can you describe the typical DomuS3D user?
FA: It's hard to pin down a typical DomuS3D user: professionals use our software across several industries, including tiling, flooring, furnishing, remodeling, interior design, and more. It's used by manufacturers and distributors, retailers and showrooms, and individual architects and interior designers too.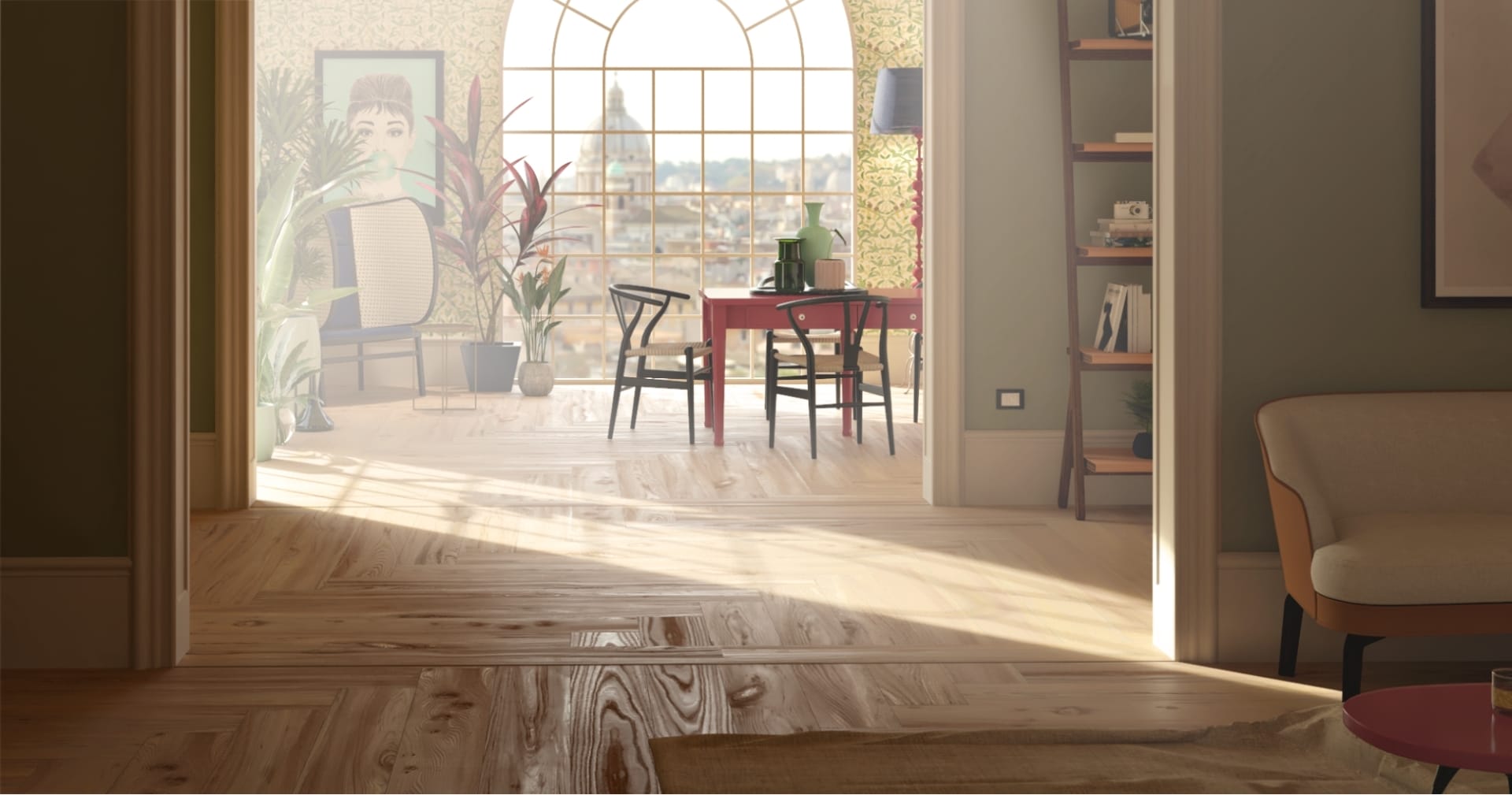 When it comes to 3D visualization, what are your users' needs?
FA: Our users rely on DomuS3D to create design projects and remodels for their clients so they can visualize an interior space in photorealistic 3D. 3D visualization is a fundamental part of the services they offer their customers, allowing them to gather a spatial understanding of a soon-to-be-renovated space while helping them evaluate design choices such as finishing materials and colors. V-Ray supports our software in reaching a high level of realism with our visual output: our customers consistently express their satisfaction regarding the realistic appearance of materials used within their design projects.
The V-Ray engine is constantly evolving and getting better, and this allows us to continue to implement updates and improvements to help the user experience within DomuS3D.

Franco Ampollini, Founder, Maticad
Why did you choose to integrate V-Ray? What were its advantages over other 3D rendering solutions you've tried/used before?
FA: V-Ray offered superior quality in our renderings, along with speed for our users when rendering. In just a few minutes, our users can generate a high-quality rendered image right within DomuS3D. And with optimized V-Ray materials, they can be sure that the quality of their visuals will be top notch each time they launch a new rendering. The V-Ray engine is constantly evolving and getting better, and this allows us to continue to implement updates and improvements to help the user experience within DomuS3D.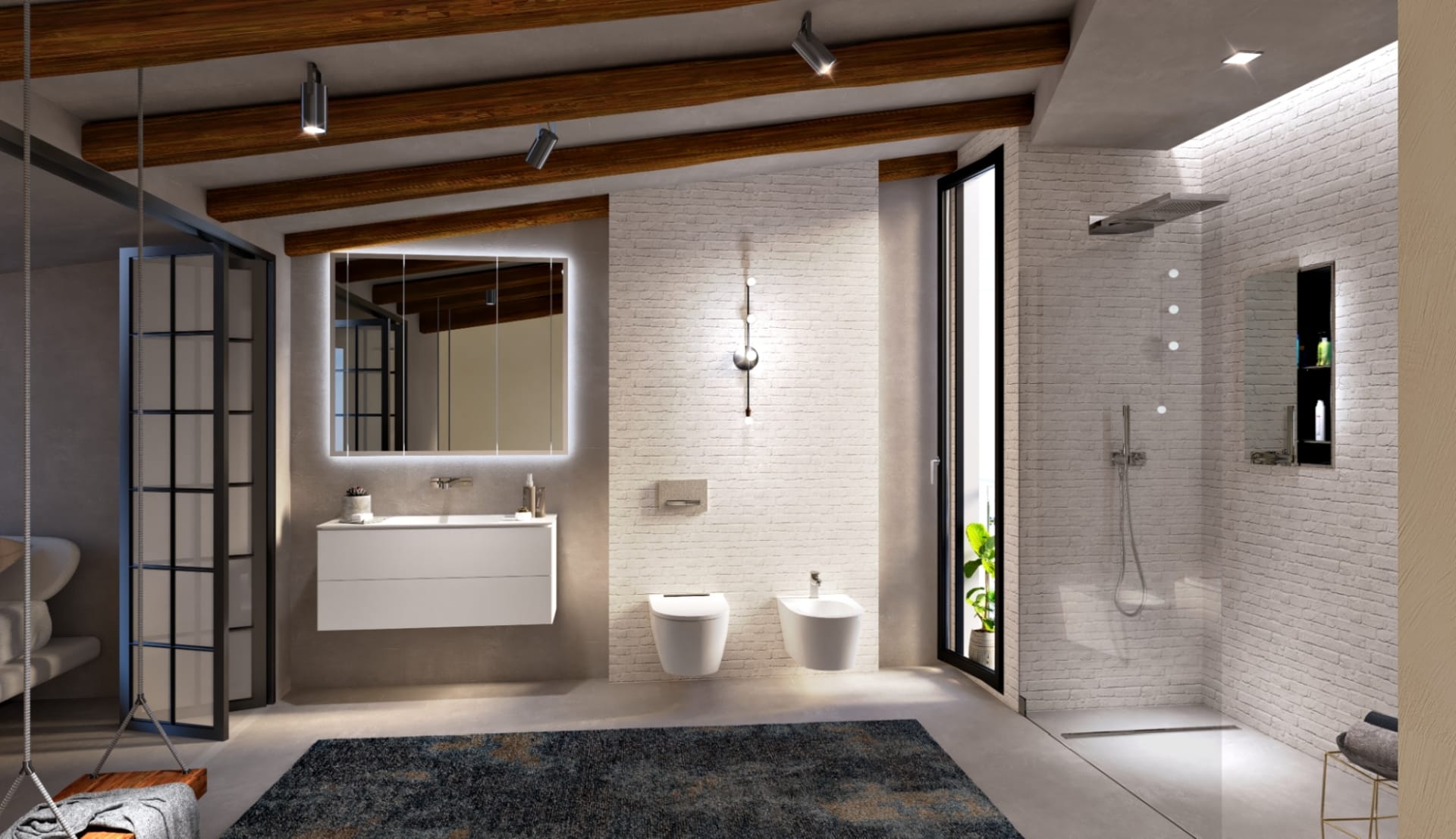 How easy was it to integrate the V-Ray rendering engine into DomuS3D?
FA: Integration with DomuS3D was a pretty straightforward process for our development team. The support and documentation from the V-Ray team was clear and helpful, and there was always an open line of communication if we faced any issues.
The [V-Ray] rendering engine has always been able to satisfy many types of users, from beginners to professionals.

Franco Ampollini, Founder, Maticad
How does V-Ray add value to your software and address your customers' needs?
FA: With V-Ray, DomuS3D can provide our customers with a complete solution that takes them from start to finish in their design service. The rendering engine has always been able to satisfy many types of users, from beginners to professionals. Experienced users can constantly push their limits and try new things within the software, really benefiting from all of V-Ray's features. Novices find V-Ray flexible and intuitive to use, reaching high-quality results in a significantly short amount of time.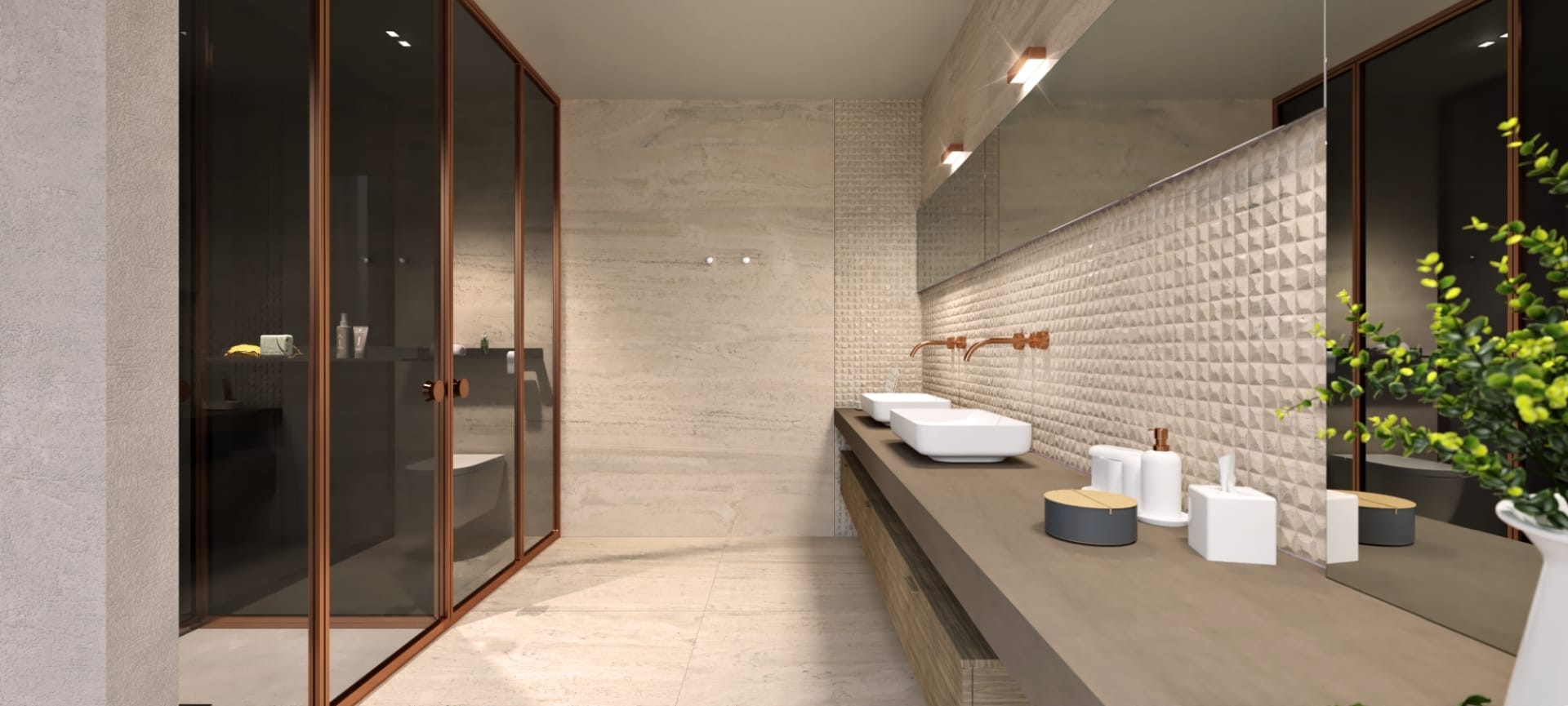 Can you share any customer feedback you received after the launch of the V-Ray integration?
FA: Our customer feedback on the V-Ray integration has always been positive. Our clients are often satisfied with the ease with which they can obtain high-quality renderings and the smooth integration of the V-Ray engine within DomuS3D.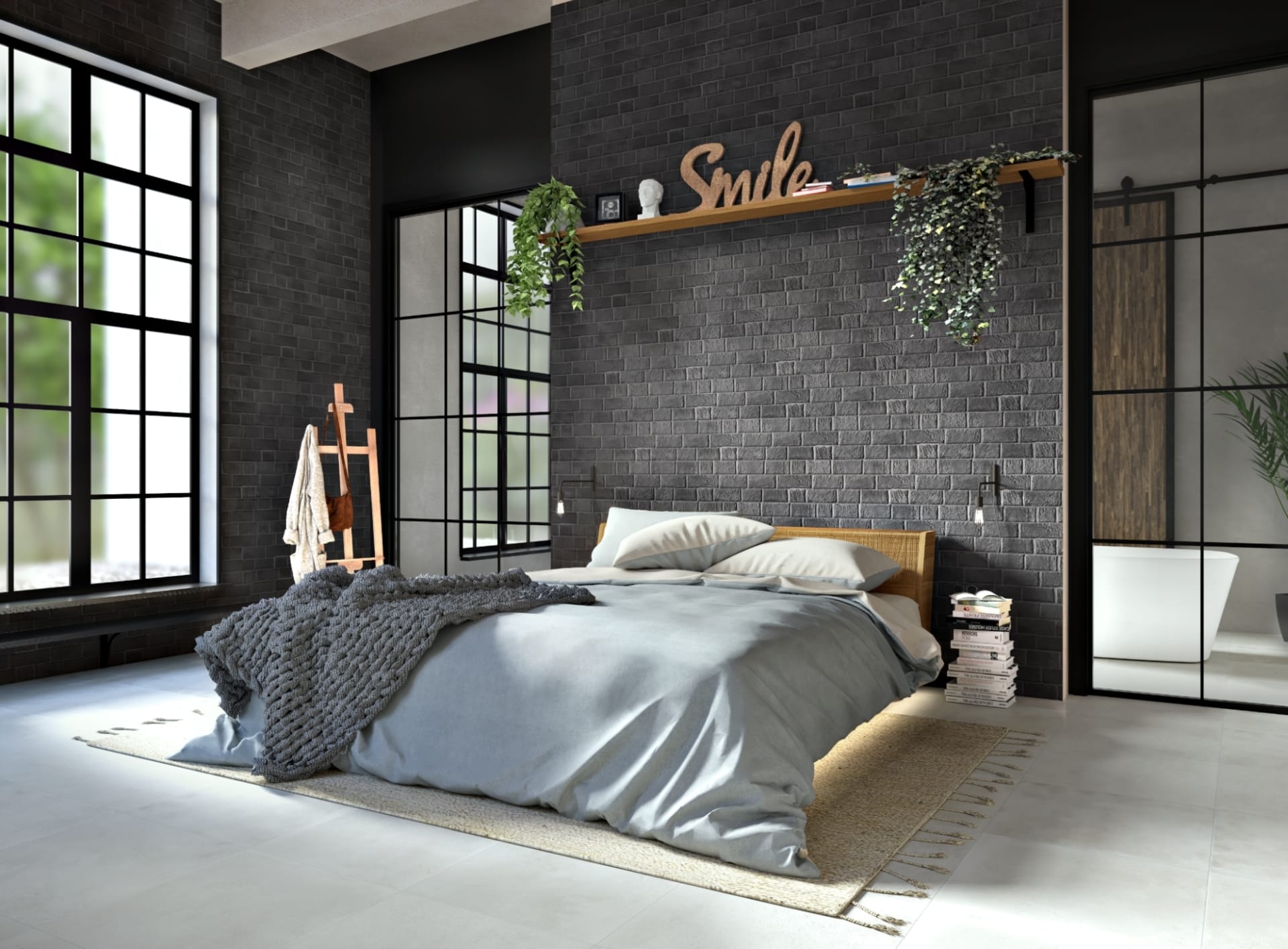 In your industry, how do you see the need for visualization evolve over the next decade or so?
FA: Visualization is already a fundamental part of our industry and will only grow in importance in the years to come. When working in home design and remodeling, visualization gives clients the ability to see a space and make critical design decisions, such as choosing materials, before an expensive installation begins. As new technologies such as artificial intelligence and augmented reality evolve, they will allow for even greater realism, pairing digital experiences with physical spaces and products to give clients a unique view into the future.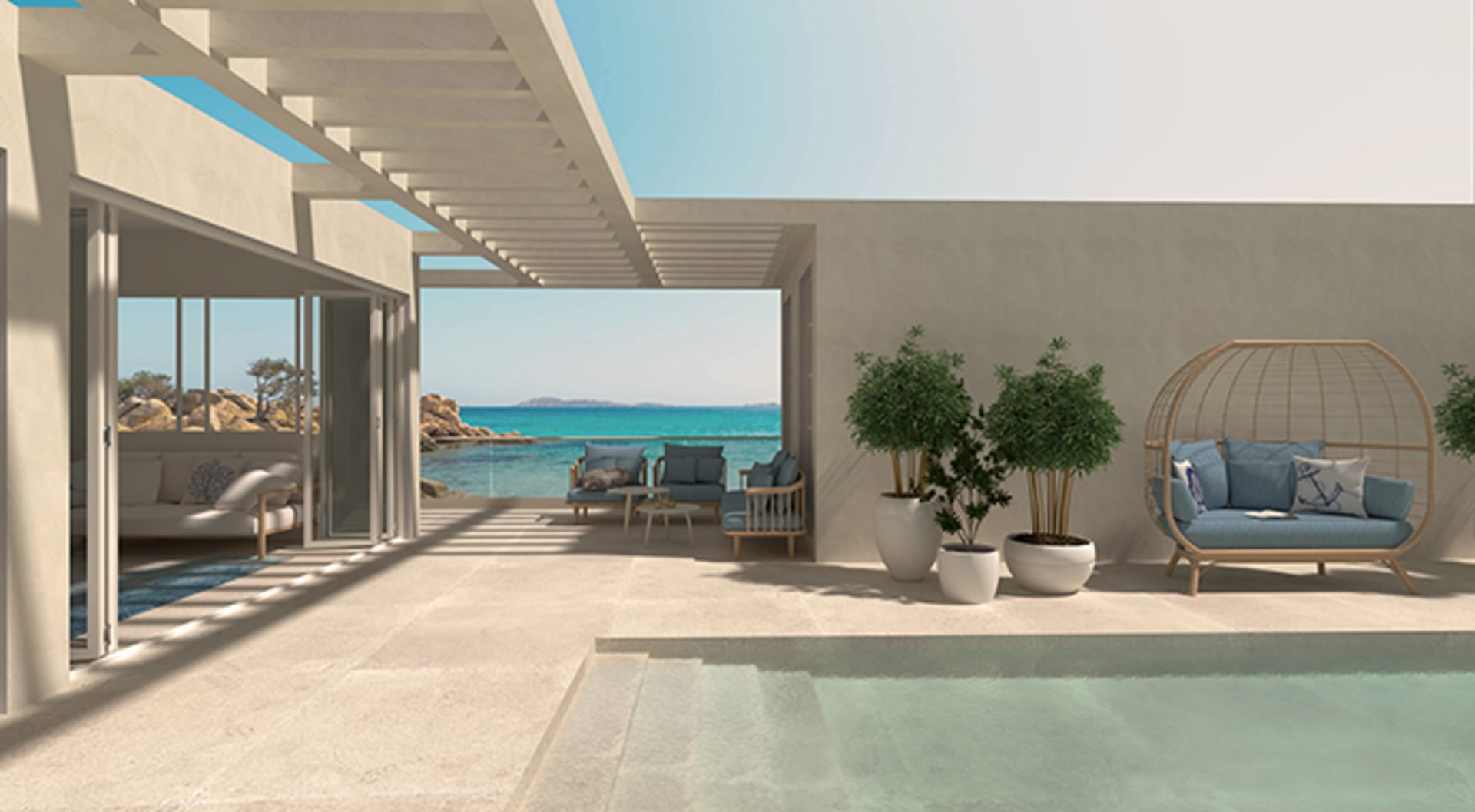 What's the next big thing for Maticad?
FA: Here at Maticad, we are constantly growing and innovating, developing new technology that allows our clients to offer digital solutions and create new ways to visualize their products. One example we've been working on is our new modular furnishing configurator.
The new modular furnishing configurator is an integrated module in DomuS3D and is available in the program's latest version (2021). Once a user has configured a furnishing composition in this new module, they can easily insert it into their DomuS3D project, render their entire scene using V-Ray, and visualize their new project with photorealistic quality.
Our modular furnishing configurator is also available in our online design app TilePlanner. Users can build their entire composition online, export their project to DomuS3D, and again easily render by using the V-Ray rendering engine in DomuS3D.
How can Chaos' rendering help you?
Discover V-Ray AppSDK.